Bitcoin: Could it help end Kurdistan's blockade?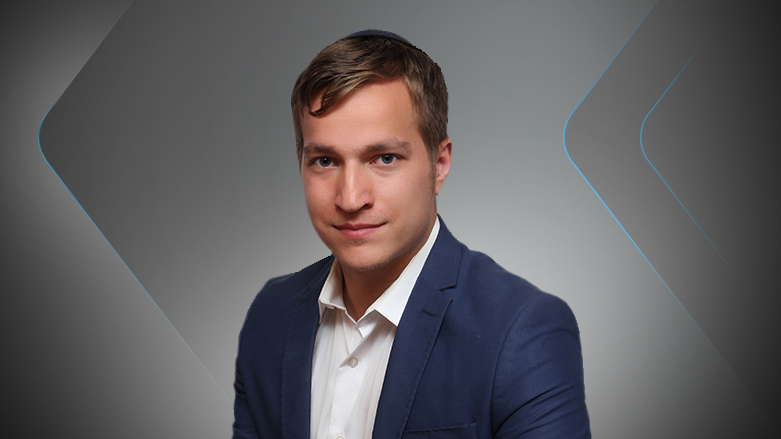 As Iraq's crippling economic blockade against Kurdistan enters its fourth month following the independence vote, there's frustratingly little headway toward a resolution. Time will tell whether Bitcoin is a currency, an investment, or none of the above — but the revolutionary technology behind digital currencies could help break the blockade on the Kurdistan Region, reform its government and modernize its troubled banks.
Known as the blockchain, this distributed ledger on which Bitcoin and digital currencies operate means that there must be universal consensus across all participating devices around the globe. There is no double-spending, no counterfeiting, and no hacking. Compared with Western Union or PayPal, fees for most cryptocurrencies tend to be much lower, with quicker transfer times and no need to register any personal information.
Venezuela is one country using the blockchain to establish its own cryptocurrency, the Petro. The Petro's value will ostensibly be backed by oil, and offer an alternative to their paper Bolivar — one that is both resistant to inflation and able to flow freely across the globe. Russia, Israel, and England are among others also exploring a digital version of their respective currencies.
Nick Spanos, the cofounder of Zap.org, presented a keynote speech at the Venezuelan Central Bank's inaugural forum on digital currencies and the blockchain. Spanos argues that like Venezuela, Kurdistan could 'tokenize' oil — that is, automate the creation of an exchangeable unit of value for each barrel as it is produced.
Spanos even suggests that "With enough creativity, a future Kurdish state could bypass the prerequisite of a full-fledged central bank."
With Kurdish banks under threat of Iraqi sanctions, a Kurdish version of bitcoin would lessen their dependence on the Iraqi Dinar and even help to further devalue it. The success of a 'Kurdcoin' would depend on Kurds mandating that their digital currency be purchased with foreign or other digital currencies, and then used to purchase their oil. Rojava could follow this model as well for greater leverage against the Assad regime's monetary monopoly.
Blockchain could also help the cash-strapped KRG raise revenues. In May, the World Bank partnered with Kenyan authorities to issue the first-ever bonds through mobile providers. Secured by the blockchain, Kenya raised $1.1 million in an initial bond offering to 100,000 subscribers — giving citizens a new, easy path to financial inclusion and savings.
Kurds hold a long-running distrust of their own archaic financial system, which has improved little in recent decades: in 2013, it was reported that local banks had suffered incidences of corruption and embezzlement. This likely causes pause for some would-be foreign investors.
It's enough of an issue that Kurdish officials stated they were determined to "rebuild and activate the financial and banking sector," and "to rehabilitate them to gain the trust of the citizens."
While progress toward independence and economic sovereignty are more elusive than ever, the paralyzed Kurdish financial system can skip the years it would take for modernization and sorely-needed public trust to emerge.
Blockchain already puts top global financial institutions on notice: they must adapt to technological change, or become obsolete. Finance sector giants from JP Morgan Chase to Deutsche Bank are testing blockchain, with many banks already using it to secure documents, guarantees, and to eliminate tangled bond trading offices.
From the creation of an oil-backed currency to the payment of salaries, using the blockchain, it fits well with the new biometric payment and ID system led by Kurdistan Region Prime Minister Nechirvan Barzani. These technologies would make audits seamless, and bring an end to Baghdad's perpetual carping about "true" oil sales and public payroll figures.
The blockchain also promises to also change how aid to refugees is delivered, as a potential way to bypass Baghdad's barriers to humanitarian assistance sent to the KRG. In May, the United Nations successfully trialed the transfer of aid to 10,000 Syrian refugees directly via the blockchain — with plans for massive expansions. Denmark likewise just concluded a study that recommended the tech be used to disburse their foreign aid.
The proven applications go even further. In 2015, Spanos patented the first blockchain-secure voting machines in the United States. When a ballot is scanned, it is immutably recorded online in the blockchain. Using an anonymous validation code generated for each ballot, anyone can ensure that their votes are correctly and forever entered into the official result. Spanos predicts that this alone would amount to a huge step forward for Kurds, as an answer to the unfair international challenging of the legitimacy of their referendum and electoral process.
One thing is virtually assured: blockchain and cryptocurrency will impact everyone's life, sooner or later. These applications could offer some relief from the myriad challenges facing the Kurds, and the sooner they embrace the leverage this emerging technology offers, the better off they will be.
Zach Daniel is a Kurdish affairs expert and an early adopter of cryptocurrency.
The views expressed in this article are those of the author and do not necessarily reflect the position of Kurdistan 24.
Editing by Nadia Riva