Commemorating the Anniversary of the March Agreement of 1970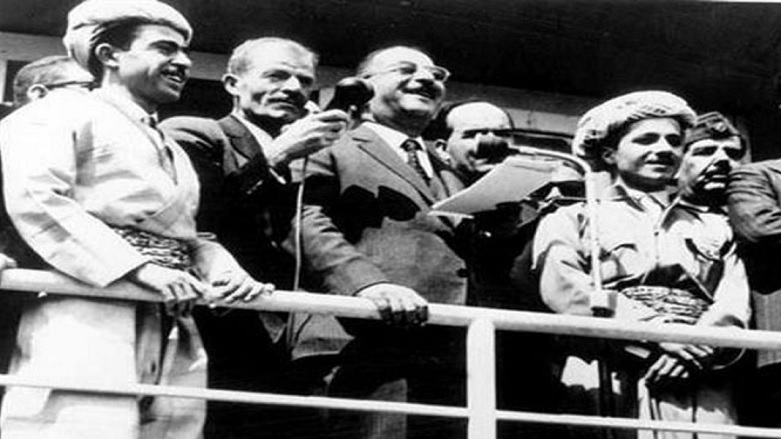 Today, we commemorate the anniversary of the March Agreement of 1970, a pivotal moment in the history of Kurdistan and the Kurdish people's struggle for rights and autonomy. This agreement marked a turning point in the Great September Revolution, a movement that fought tirelessly for years to secure fundamental and legitimate rights for our people.
The March Agreement was a historic achievement that recognized the Kurdish language as an official language and granted autonomy to three Kurdish governorates in Iraq. It was a milestone that acknowledged the rights of the Kurdish people and their long-standing struggle for recognition.
We owe this achievement to the bravery and resilience of our fallen Peshmerga heroes, who sacrificed their lives to liberate Kurdistan and secure our rights. Led by the Great Mustafa Barzani, the Great September Revolution faced numerous setbacks and sacrifices, but the March Agreement was a significant victory that gave us hope for a brighter future.
However, the Iraqi government soon withdrew from the agreement and resorted to violence and force, leading to further destruction and years of warfare. Despite these challenges, the Kurdish people remained resilient and continued to fight for their rights, culminating in the Uprising of 1991 and the establishment of the federal system for the Kurdistan Region.
As we remember the March Agreement's anniversary, we must also remember the lessons of history and past errors. We call on all Arab leaders of Iraq to heed these lessons, uphold the constitution, and maintain partnership. Only through this path can the country and all of its constituents achieve lasting peace and prosperity.
We must never forget the sacrifices of our fallen heroes and continue to fight for our rights and autonomy. We must remain united and steadfast in our pursuit of justice and freedom. Let us pay homage to our fallen heroes and vow to continue their legacy by building a stronger Kurdistan.
The views expressed in this article are those of the author and do not necessarily reflect the views of Kurdistan 24.