Kurdistan 24: Forging a Responsible Media Discourse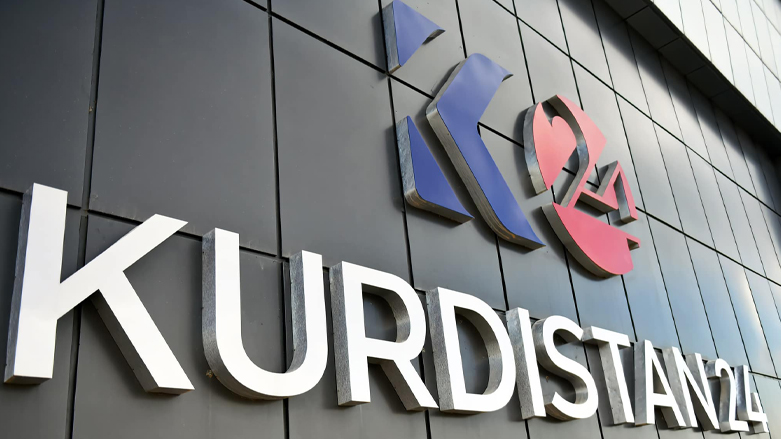 A little over a year ago, I took on the role of Director General at the Kurdistan 24 Media Foundation. I brought 24 years of experience in international media to this project and corporation, which I consider to be one of vital interest to the Kurdistan Region of Iraq (KRI).
Upon joining this project, I prioritized several things in my role, the most important of which was breaking the tradition that has afflicted the general Kurdish media discourse. I aim to make Kurdistan 24 different from the other Kurdish news channels, which have almost drowned in the negativity surrounding local affairs. Such discourse has produced a generation that almost does not believe in its national affiliation and has hindered the ongoing Kurdish struggle. Our foremost task is to restore a sense of national belonging to this generation, which is a daunting task. We face the obstacles of chaos and populism brought by the discourse of other Kurdish media channels, both on television and through social media.
As a news channel, we have reformulated our concept of the academic definition of the news, and focus on what benefits our audience and keeps them from developing a negative view of what is happening. We set our vision and sights through what we cover and broadcast to convince our audience of the reality of where we are: surrounded by those who do not want the best for us but instead nurse grudges.
In so doing, we face two essential challenges. First, a large number of our competitors in the Kurdish media, including television and social media, are supported by local and regional forces who yearn to harm this region and sow chaos in it. Second, it is easy to instill in the public a negative view that is critical of reality, regardless of the dangers that such a view poses!
However, the virtues of what we seek should strengthen us, giving us the power to be patient and persistent until we achieve what we want.
We also disagree with our competitors that we, as a media corporation, want to change what exists and do not change according to what others want us to be. Rather, we will commit ourselves to what we are convinced is good for the Kurdish cause.
Positive, realistic, and outward-focused
We also aim to support a responsible media discourse. Currently, media freedom is not a problem in the KRI. Rather, a sense of responsibility towards the media discourse is the problem! Most of the Kurdish media outlets advance a discourse that lacks a sense of responsibility.
We at Kurdistan 24 must show our viewers the reality of the situation that surrounds us and convince them that this reality is better than those of our neighbors. The problems facing us are present in other regions, but what differs is that we are not in a recognized state entity while our neighbors are. Thus, the consequences of negative news coverage do not affect them as much as they affect us.
Our other goal is to attract audiences to our television reports and the various social media applications affiliated with our corporation and to earn positive reviews compared to other media organizations through polling and surveys.
We have a longer-term goal to address non-Kurds as well, thus breaking the Kurdish-centered discourse that pervades other Kurdish media companies. We need to know and learn about others, just as we need others to know who we are: our rights, our history, and the grievances of our cause.
Our media policy will be following the rule that, instead of cursing the darkness, one should light a candle. We want to be a source of light amid the darkness that enshrouds the irresponsible media discourse that dominates the landscape in the KRI. If the journey begins with a single step, we want to start this journey down the thousand-mile path.
This article has been initially published in the 7th issue of the monthly Kurdistan Chronicle magazine.