WATCH: Assyrian Church of East consecrates Mar Abris Awshalem in Kurdistan
"I think it's excellent to see that we have a vibrant and engaged Christian community..."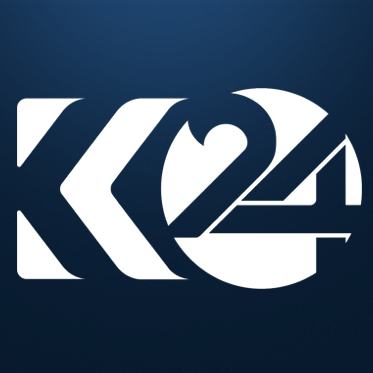 Sangar Ali
ERBIL, Kurdistan Region (Kurdistan24) – Assyrians marked a historic moment in the Kurdistan Region and Iraq on Sunday by celebrating the consecration of Mar Abris Awshalem.
The consecration ceremony was attended by the Mar Gewargis III Sliwa parish, Kurdish officials, and a number of prelates from Syria, Iran, Sweden, Canada, Australia, and the United States at the Saint John the Baptist Cathedral in the district of Ankawa.
The newly-anointed Bishop will head the Diocese of Erbil and its environs for the Assyrian Church of the East.
"The governments of Iraq, especially the Baath regime, throughout history have repeatedly oppressed our people [Assyrians]. They have destroyed many of our villages in Erbil which led to the displacement of many Assyrians in Iraq," the media spokesperson of the Assyrian Church of the East Evan Jane told Kurdistan24.
"Displacement led the head of the Assyrian Church of the East's position to remain vacant. The Kurdistan Regional Government (KRG) and the President of the Kurdistan Region Masoud Barzani played a significant role in helping fill this position," Jane said.
The Archbishop Nicodemus Sharaf Daoud, the Syriac-Orthodox Bishop of Mosul, told Kurdistan24 that the KRG does not discriminate among its citizens based on religion or ethnicity, but rather treats citizens on a human rights' basis, adding "it's all we want as Christians."
An EU official praised the Kurdistan Region for creating an environment welcoming to Christians, helping their situation as it has become a home for a large number of Christians in the region.
"I think it's excellent to see that we have a vibrant and engaged Christian community," the head of EU Delegation - Erbil Liaison Office Clarisse Pásztory told Kurdistan24.
"I think it is wonderful to see yet another bishop in Erbil… I think all of these are good news, and so refreshing to see it is not always just bad news for Christians in the region, but that there is in fact growth in the Christian community in Kurdistan," she added.
Pásztory also mentioned the KRG has been very generous in welcoming many Christians who fled from the Islamic State (IS) from Mosul and Nineveh Plain.
"I think Erbil probably has the largest Christian town in Iraq," the EU official concluded.
According to Khalid Jamal Albert, the General Director of Christian Affairs in the Kurdistan Regional Government's (KRG) Ministry of Endowments and Religious Affairs, Kurdistan is now home to almost 320,000 Christians living in different provinces.
Editing by G. H. Renaud
(Additional reporting by Blessa Shawesi)