Iran recruits Afghan children to fight in Syria: reports
Iran has recruited Afghan immigrant children living in Iran to fight in Syria, Human Rights Watch (HRW) reported.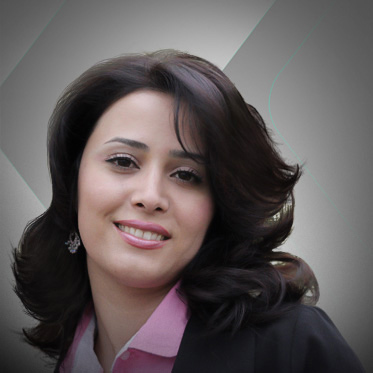 Ava Homa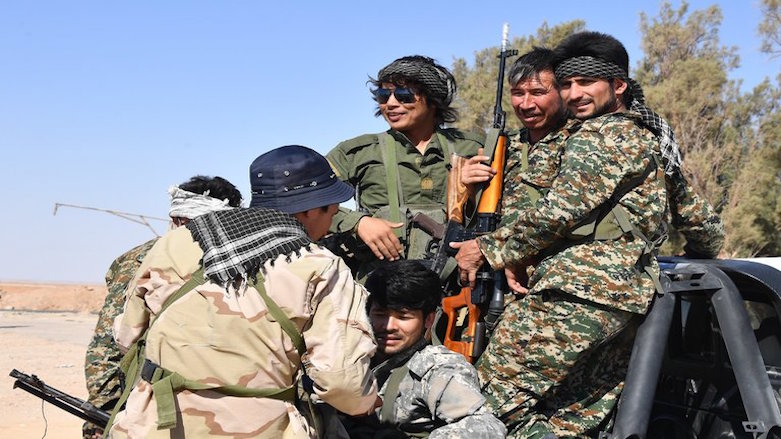 LOS ANGELES, United States (Kurdistan 24) – Iran has recruited Afghan immigrant children living in Iran to fight in Syria, Human Rights Watch (HRW) reported.
Afghan children as young as 14 have fought in the Fatemiyoun division, an exclusively Afghan armed group supported by Iran that fights alongside government forces in the Syrian conflict.
Recently promoted from a brigade to a division, the group is estimated to have 14,000 fighters.
Under international law, recruiting children under the age of 15 to participate actively in hostilities is a war crime, the group said.
Roya Boroumand, the co-founder and executive director of the Boroumand Foundation for the Promotion of Democracy and Human Rights in Iran told Kurdistan 24 that the Islamic Republic authorities have a history of recruiting underage children to fight.
They did so during the Islamic revolution when they armed and, in some mosques, trained teenagers, and they did so during the war with Iraq in the 1980s, she said.
"The strategy of exploiting the impoverished and the most vulnerable is not new. In the Islamic Republic of Iran, children under 18 years are not considered mature enough to have a drivers license and drive, but they are deemed mature enough to be trusted with a weapon to fight and die in an unnecessary war?" Boroumand stated.
For the prominent activist, the argument that the war in Syria is a war to protect Iran is unconvincing, as were the justifications for refusing to end the war with Iraq and persisting to fight for six extra years after Iran regained all its territory. She said the extended war resulted in the thousands of dead and massive destruction.
Broumand said that the Islamic Republic authorities targeted the most vulnerable populations, those who had much fewer choices, for recruitment. They would entice young boys with war propaganda and rewards or sometimes simply rounded them up, and sent them to fight Iraq, long after Iraq was pushed out of Iran's borders.
"Iran reportedly offers residency and money in return for the life of Afghans, people who, if lucky enough to survive the war in Syria, would come home with PTSD or other serious mental or physical problems. How accurately can a teenager evaluate the risk and rewards of what is being offered?" she pondered.
A country that got away with recruiting impoverished Iranians to fight Iraq is now boldly hiring citizens of another country, Afghanistan, to fight in a third country, Syria, a move that activists condemn.
"Iran should immediately end the recruitment of child soldiers and bring back any Afghan children it has sent to fight in Syria," said Sarah Leah Whitson, Middle East director at HRW.
"Rather than preying on vulnerable immigrant and refugee children, the Iranian authorities should protect all children and hold those responsible for recruiting Afghan children to account," she added.
Official estimates indicate that 2.5 million Afghans reside in Iran, most of whom are without residency papers. Iran has promised to offer legal status to the families of the underage recruits.
"By reviewing photographs of their tombstones, HRW documented eight Afghan children who fought and died in Syria. Five of them, one as young as 14, are buried in the Martyr's Section of Tehran's Behesht-e-Zahra cemetery," the report said.
"Writing on the epitaphs of the tombstones indicates that they were all probably killed in combat in Syria and that all of them were below the age of 18 at the time of their deaths," the HRW statement added.
HRW was able to document three more cases of two 17-year-olds and a 15-year-old who were buried in Alborz, Tehran, and Isfahan provinces.
In four of these cases, the tombstones also identified the children's places of death in Syria, and in seven of the eight cases, the tombstones described the Afghan child as a "defender of the shrine," the euphemism the Iranian government uses to describe fighters it sends to Syria.
Domestic media reported their funerals and memorial services, along with their membership in the Fatemiyoun division and their place of "martyrdom" in Syria.
HRW added that in some of the cases, the dates written on the tombstones indicate the children were 18, but interviews with their families revealed they were much younger.
Editing by Karzan Sulaivany