Remembering Mam Jalal: John Negroponte and Zalmay Khalilzad
"He was full of vigor, brilliant, inclusive, not a divider, but a unifier, and he had a terrific sense of humor," as the former US ambassador summarized his experiences with Iraq's first Kurdish president.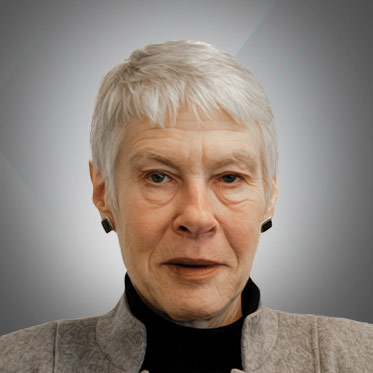 Laurie Mylroie
WASHINGTON DC, United States (Kurdistan 24) – Two former US ambassadors to Iraq related to Kurdistan 24 their memories of the late Kurdish leader and former Iraqi president, Jalal Talabani, as they attended a memorial service for him on Sunday hosted by the Kurdistan Regional Government (KRG) Representation in Washington DC.
John Negroponte, who until 2004 was George W. Bush's UN ambassador, became America's ambassador to Iraq that summer as the White House shut down the ill-fated Coalition Provisional Authority (CPA) that had run Iraq in the first year after Operation Iraqi Freedom began.
As ambassador to Iraq, Negroponte recalled, "I had many opportunities to meet with Mam Jalal," as Talabani was widely and affectionately known, "both in Baghdad and visiting his home in Sulaimani."
"I had great respect for him," he said. Talabani "took into account the interests of both his Kurdish people, as well as those of the Iraqi people as a whole."
"He was a very dedicated patriot," Negroponte affirmed.
In 2005, Negroponte left Iraq to become the first Director of National Intelligence (a new, post-9/11 agency, intended to better coordinate US intelligence), and Zalmay Khalilzad replaced Negroponte as US Ambassador to Iraq.
Khalilzad, in turn, told Kurdistan 24 of his great affection and regard for the late Kurdish leader and former Iraqi president.
"Mam Jalal was a great friend," Khalilzad said. "First of all, a personal friend."
"I developed a very close relationship with him," the former ambassador explained. "He sometimes used to call me the "Crown Advisor," Khalilzad recalled, chuckling. "He said I was his friend, not his brother, because, as he said, you chose your friend. You don't choose your brother."
Khalilzad related an early meeting with Talabani in London in 2002, at the Iraqi opposition conference held there, as the US prepared for a war to oust Saddam Hussein.
"I told him that based on what I'd observed, in terms of his interactions with other Iraqi leaders," Khalilzad said, "One day you will make a good Iraqi president, and lo and behold, it happened!"
"He played his role very well," observed Khalilzad.
Talabani is already missed, the former ambassador continued. "In this critical time," following the referendum, "he could have played a very vital role."
Khalilzad himself has called on the US to play an active role in negotiating between Erbil and Baghdad, as has Ryan Crocker who succeeded Khalilzad as US ambassador to Iraq.
"I'm sure that if [Talabani] were alive and active," Khalilzad emphasized, "he would have played a vital role."
"He was full of vigor, brilliant, inclusive, not a divider but a unifier, and he had a terrific sense of humor," as the former US Ambassador summarized his experiences with Iraq's first Kurdish president.
"He and I enjoyed a lot of good meals together, and I will miss him."
Negroponte also recalled his later dealings with Talabani, after 2007, when Negroponte became Deputy Secretary of State.
"One of the last things that I did together with Mam Jalal," Negroponte explained, "was to dedicate the brand new embassy building in Baghdad. We cut the ribbon together, along with Ambassador Ryan Crocker."
"I will miss him greatly. I think he was a great patriot and a wonderful person," Negroponte concluded.
Clearly, Mam Jalal is widely admired in official Washington circles today, and his presence is just as widely missed.
Such is token of the very considerable change over the past quarter century in America's attitude toward the Kurds and testament to the major role that this elder statesman of Kurdistan played in helping to bring that about.
In 1993, this reporter, along with Kamran Karadaghi, then a senior correspondent with al-Hayat, and much later chief of staff to Talabani when he was president of Iraq, interviewed the Kurdish leader in Qallacholan, Talabani's base in the mountainous region north of Sulaimani.
Our interview with Mam Jalal began with his recounting how just three years before, he had come to Washington, following Saddam's invasion of Kuwait to offer the US the support of the Kurds in confronting the challenge.
But no American officials would meet with him. Twenty-seven years later, however, they have joined in mourning his passing and celebrating his life.
Editing by G.H. Renaud