VIDEO: American policymaker says US must stop Iran's destabilizing activities
Giving examples of such activities, Sullivan mentioned Iran's "support for terrorist groups like Hezbollah, its support for proxies in Syria, and the ways which it is destabilizing Iraq."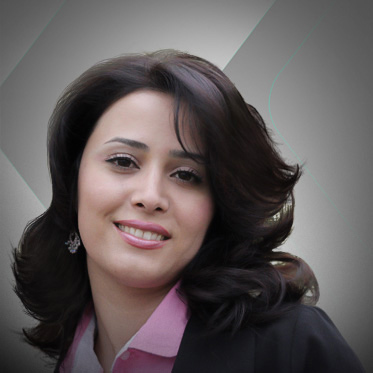 Ava Homa
WASHINGTON DC, United States (Kurdistan24) – An American policymaker and a senior policy advisor with foreign policy expertise told Kurdistan24 Iran's destabilizing activities need to be stopped.
Jacob Sullivan, a senior advisor to the U.S. government for the Iran nuclear negotiations said the current administration must "commit" to the nuclear deal and "force" it.
The administration must "push back on Iran and all of its destabilizing activities across the region," Mr. Sullivan said.
Giving examples of such activities, Sullivan mentioned Iran's "support for terrorist groups like Hezbollah, its support for proxies in Syria, and the ways which it is destabilizing Iraq."
He added that the United States needs to work with its allies and partners to make that happen.
President Trump is set to announce a final decision on Oct. 15 about a strategy to stop Iran's expansion of regional influence.
He is also expected to designate Iran's most powerful security force, the Revolutionary Guards Corps (IRGC), as a terrorist organization, as part of a broader US strategy on Iran.
President appears poised to "decertify" the Iran nuclear deal to initiate tougher and more wide-ranging restrictions on Tehran, but his plan hinges on Congress determining a path forward that would not trigger another nuclear crisis.
Although Trump may not completely cancel the agreement with Iran, he is expected to lay out an aggressive new whole-of-government strategy to counter Iran's regional aggression and its threats worldwide.
In his criticism of the current deal, Sullivan had said President Trump is giving Iran "running room" to threaten Israel and other Middle East partners.
"[T]hey appear to have taken their eye off the ball of the broader Iranian threat," Sullivan told the House Foreign Affairs Committee on Wednesday.
Sullivan argues that Trump's determination to denounce the pact had "distracted" from opportunities to counter Iran. He faulted the administration's strategy in Syria.
"The administration's current ISIS-only strategy has created open running room for Iran, its client [Syrian President Bashar] Assad, and its proxy Hezbollah to assert greater control over Syria, including areas adjacent to the border with Israel," Sullivan said.
"Current policy has been casual about allowing Iran and Hizbollah to exploit de-escalation zones to their advantage, creating the very real risk that Iran and its proxies set up a permanent presence on Israel's border with Syria," he added.
At the UN in September, Trump labeled Iran "a corrupt dictatorship," and called the nuclear deal negotiated by his predecessor Barack Obama "an embarrassment."
Washington is not the only party to the 2015 deal with Iran that lifted economic sanctions in return for curing the country's nuclear program.
Britain, France, Germany, Russia, and China also agreed to the program.
US sanctions on the IRGC could affect conflicts in Iraq and Syria, where Tehran and Washington both support warring parties that oppose IS.
In August, the US Congress overwhelmingly approved the "Countering America's Adversaries Through Sanctions Act" which imposed new sanctions on Iran for its ballistic missiles program.
Tensions have escalated between Tehran and Washington since Iran conducted missile tests and strikes. Each country accuses the other of violating the spirit of the deal.
In July, President Trump and his administration imposed new economic sanctions on Tehran.
The US government said the sanctions targeted 18 entities and people for backing "illicit Iranian actors or transnational criminal activity."
The Trump administration added the sanctions were enforced over Tehran's ballistic missile program and its "malign activities" in the Middle East which destabilized any "positive contributions" from the 2015 Iran nuclear accord.
(Kurdistan24 team in Washington DC conducted the interview)