SDF releases latest statistics of week one of Turkey's attacks on northern Syria
The Kurdish-led Syrian Democratic Forces (SDF) on Friday released their latest figures of the Turkish attacks on northern Syria.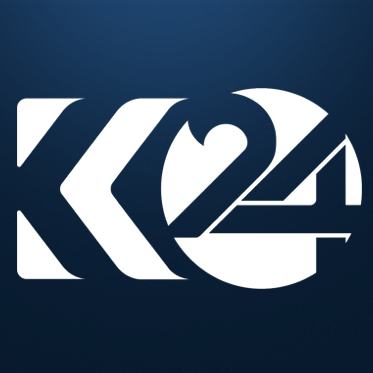 Helbast Shekhani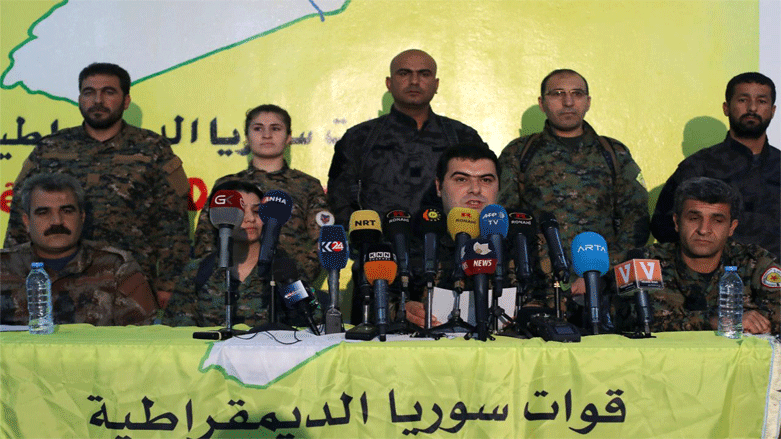 AFRIN, Syrian Kurdistan (Kurdistan 24) – The Kurdish-led Syrian Democratic Forces (SDF) on Friday released their latest figures of the Turkish attacks on northern Syria.
AFRIN
In a statement, a copy of which was received by Kurdistan 24, the SDF, led by the People's Protection Units (YPG), said the Turkish army launched hundreds of artillery shells and mortars into the Kurdish-held canton in northwestern Syria since Saturday.
"The Turkish army fired 699 mortars and artillery shells and launched 191 aerial raids on Afrin and other areas of northern Syria," the SDF statement read.
There reported roughly 136 clashes between the two armed factions, the SDF statement added.
Regarding casualties, the SDF claims to have killed 308 Turkish soldiers and their allies, including four officers and hundreds of fighters of the Turkish-backed Syrian rebels.
The SDF said they also seized four bodies of Turkish soldiers on the outskirts of Afrin.
The SDF also alleged they had seized arms, ammunition, and military documents.
"Some military armored vehicles were destroyed by our forces, including four Humvees, four armored personnel carrier, a four-wheeled vehicle loaded with a Doshka, a tractor in addition to destroying two tanks, a bulldozer and (BMB) vehicle," the SDF statement read.
Regarding casualties on the Syrian side, the SDF confirmed 43 SDF fighters lost their lives, including eight fighters of the YPG's all-women brigade known as the Women Protection Units (YPJ).
On civilian casualties, the SDF confirmed 59 Syrian civilians lost their lives, and 134 more others were wounded.
MANBIJ, KOBANI, and JAZIRA
In Manbij, the SDF said there was a provocative attempt by pro-Turkey factions which used Doshka guns to shoot the lines between the SDF and Turkish-backed Syrian rebels and other al-Qaeda affiliated groups.
In Kobani, the SDF said the Turkish army launched three attacks using heavy weaponry on the Zurmegar village, east of the city.
In Jazira district, which lies in northeastern Syria, where the predominantly Kurdish cities of Qamishlo, Amuda, Sari Kani, and Derik are, the SDF said Turkish army used tanks, guns, and mortars to shell residential areas. Nine shells were documented resulting in three civilian casualties and wounding others.
TURKEY'S STATISTICS
Turkey's health minister on Friday said that 14 Turkish soldiers and Free Syrian Army (FSA) rebels were killed and another 130 people were wounded following Turkey's incursion into Syria's Afrin region.
Speaking to reporters after visiting wounded soldiers in hospitals near the border, Ahmet Demircan said three Turkish soldiers and 11 fighters from the Turkish-backed FSA factions were killed so far in clashes in northern Syria.
On Saturday, Turkey launched an offensive against the Syrian Kurdish YPG, which it views as a security threat, in Syria's Afrin, opening a new front in the multi-sided Syrian civil war and further straining ties with its NATO ally, Washington.
Editing by Nadia Riva