Red Cross says Turkish Red Crescent has 'zero credibility' in Afrin, demands access
As a Kurdish exodus in hundreds of thousands unfolded, fears have risen that Turkey may Arabize Afrin.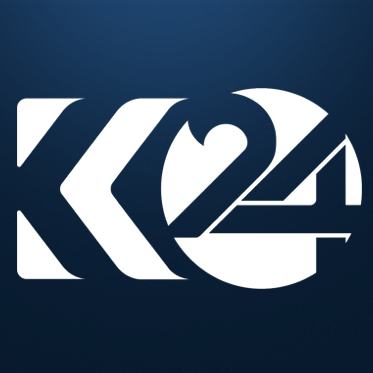 Ari Khalidi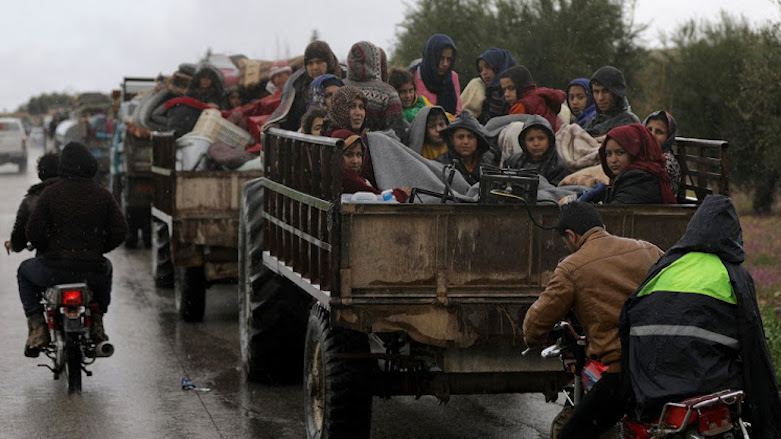 ERBIL, Kurdistan Region (Kurdistan 24) – The International Committee of the Red Cross (ICRC) on Monday urged for greater access to the civilian population of the Afrin enclave of Syrian Kurdistan, declaring that the Turkish Red Crescent lacked credibility among the Kurds after Turkey's takeover of the region.
"The credibility of a Turkish Red Crescent working in Afrin with the Kurdish population is close to zero," ICRC President Peter Maurer said in remarks carried by Reuters.
Maurer was speaking in Geneva on return from a two-week trip to Syria, Iraq, and Iran.
The ICRC was helping some of the thousands of displaced civilians who have fled Afrin to villages near Aleppo, but needs regular access to Afrin, where civilians have the right to neutral, impartial aid and the right to leave or stay, he said.
Ankara's invasion that began in late January has displaced hundreds of thousands who fear persecution as the Turkish military and its proxy Free Syrian Army (FSA) factions made progress.
Turkish-led forces were photographed looting and pillaging shops and other private property in Afrin as they entered the city after a withdrawal by Kurdish fighters and the civilian population to avoid a humanitarian catastrophe.
State agency released pictures Monday showing Red Crescent and Turkish Islamic NGO Humanitarian Relief Foundation (IHH) distributing aid in Afrin.
At the beginning of the assault, Turkish Red Crescent said it was ready and working to deliver aid to Afrin. However, a significant majority of the Kurdish population fled to other areas controlled by the Syrian government forces or US-backed Kurdish People's Protection Units (YPG).
"It appears the majority of the population of the city, which is predominantly Kurdish, evacuated under threat of attack from Turkish military forces and Turkish-backed opposition forces," the US said in a Monday statement.
"This adds to the already concerning humanitarian situation in the area, with United Nations agencies reporting a displaced population in or from Afrin district in the hundreds of thousands, who now require immediate shelter and other assistance to meet basic needs," the State Department release read.
The UK-based Syrian Observatory for Human Rights put the number over 200,000.
As a Kurdish exodus unfolded, fears have risen that Turkey may proceed with plans announced by President Recep Tayyip Erdogan, his wife, and Prime Minister Binali Yildirim of resettling in Afrin Syrian Arabs and Turkmen who are refugees in Turkey.
Last week, Erdogan praised the Turkish Red Crescent.
"We are entering Afrin to give it back to its rightful owners. Some are sending thousands of truckloads of weapons to Syria. Our Diyanet foundation, Red Crescent have sent aid in thousands of trucks," he said while attacking the US without naming it for its military support to the YPG in the fight against the Islamic State.
Editing by Karzan Sulaivany