Christians in Kurdistan celebrate Easter, Muslims take part in the festivities
Hundreds of Assyrians and Christians attended events to mark Easter and Akitu (Assyrian New Year) in Erbil, Sulaimani, Duhok, and other cities in the Kurdistan Region and northern Iraq.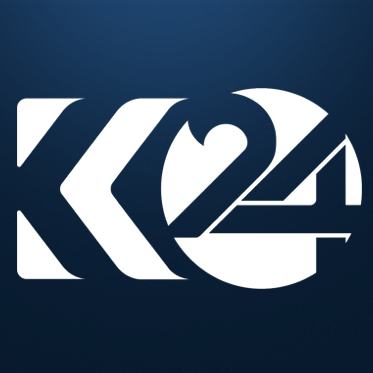 Nadia Riva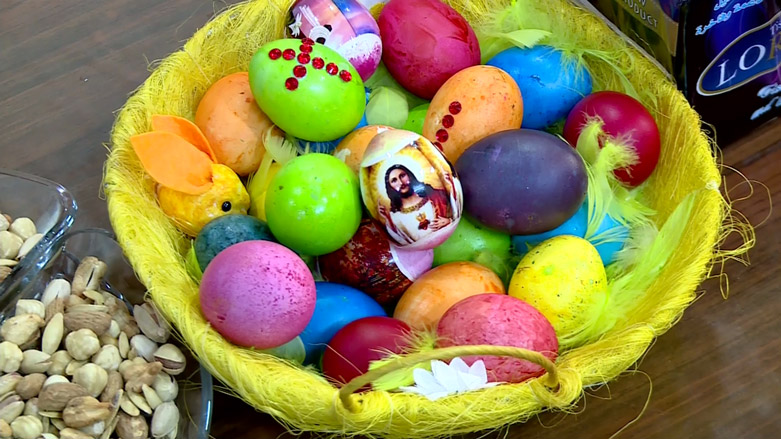 ERBIL, Kurdistan Region (Kurdistan 24) – Christians across the Kurdistan Region and Iraq gathered to celebrate Easter on Sunday, observing this year's holiday with a bittersweet sense of optimism.
Hundreds Assyrians and Christians attended events to mark Akitu (Assyrian New Year) and Easter in Erbil, Sulaimani, Duhok, and other cities in the Kurdistan Region and northern Iraq.
Speaking to Kurdistan 24, one woman from a Christian village in Duhok Province shared mixed feelings about this year's celebrations. "We are happy to celebrate in our homes this year, but due to the current situation in the country and general insecurity, most of my relatives now live abroad."
After the emergence of the Islamic State (IS) in Iraq and Syria in 2014, thousands of Christians and other minorities fled to the Kurdistan Region and abroad to escape genocide at the hand of the jihadist group.
In all, 100,000 Christians from across the Nineveh Plains are estimated to have abandoned their farmlands, villages, and towns.
According to Christian officials in the Kurdistan Region, there were 1.3 million Christians in Iraq in 2003. Since then, the Iraqi Christian population has decreased by one million, with hundreds more continuing to leave.
In some areas, however, Muslims also attended the events in solidarity, explaining that all the people in Kurdistan celebrate each other's culture and view each group as equals.
"We encourage diversity and tolerance here," a Muslim man said while visiting a Christian family's house in Akre. "It is part of our history as well."
On Saturday, former president of the Kurdistan Region Masoud Barzani extended his wishes to Christians and Assyrians.
"I extend my warm greetings and congratulations to our Christian brothers and sisters in the Kurdistan Region and Iraq," Barzani said in a statement, adding he hoped this year's Easter celebrations bring with them an end to terror against religious minorities in the region.
"I hope for continued coexistence and peace between all components in the region and wish that all the trials of the Christian brothers in Kurdistan, Iraq, and the whole world will end," he continued.
He also shared his message for the Assyrian New Year.
Happy kha b-Nisan (Assyrian/Babylonian New Year) to the Christians of Kurdistan, Iraq and the rest of the world. It is my sincere hope that the coming year will bring peace, stability, and prosperity to this ancient community whose presence further strengthens our diversity

— Masoud Barzani (@masoud_barzani) April 1, 2018
This is the first Easter celebration across Iraq since the defeat of IS in the country.