Groom arrested, sent to prison before wedding for 'insulting Erdogan'
His bride, nonetheless, defiantly went on with the ceremony in the Kurdish city of Diyarbakir.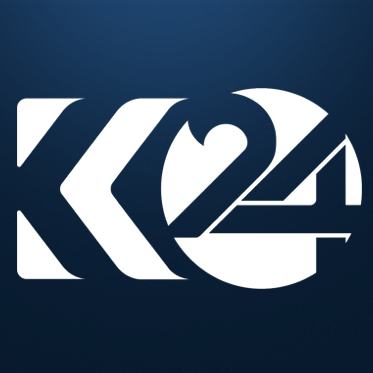 Ari Khalidi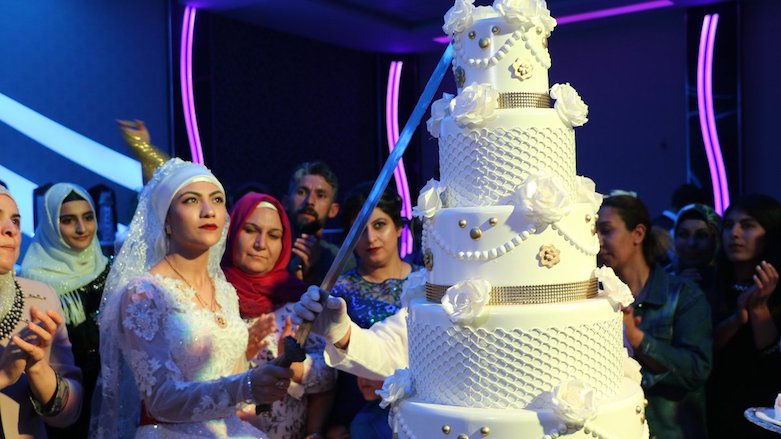 ERBIL, Kurdistan Region (Kurdistan 24) – A bride in the Kurdish city of Diyarbakir held a wedding ceremony on Friday night without her groom as music played to dancing guests and joyous family members.
Turkish special operations police had arrested the proud bride Sara Basak's husband-to-be Rohat Akboga a day earlier and already sent him to a heightened-security prison in the city.
It happened when Akboga was driving her from a hairdresser to the "henna night," a traditional event the bride celebrates with her close friends and family one day before tying the knot.
There were no accusations.
There was a conviction.
A higher court had upheld a sentence of three years and nine months in prison for Akboga over social media posts that it deemed "propaganda for a terrorist organization" and "insults" to President Recep Tayyip Erdogan.
Local Kurdish Mezopotamya news agency wrote that at least 27 posts he had put online since 2012 against Erdogan were considered "insulting."
Thousands of people, among them lawmakers, journalists, cartoonists, beauty pageants, doctors, students, and teens, have been investigated by Turkish authorities for the said crime with hundreds of others receiving jail time of up to four years.
The groom's criticism of Turkish government forces' urban warfare with Kurdistan Workers' Party (PKK) guerrillas over two years ago also made him the target of a prosecutorial investigation.
Akboga had specifically attacked the Turkish police's dragging of the dead body of a civilian behind a vehicle in the town of Silopi during a round-the-clock curfew in October 2015.
Alleging he was a "terrorist," actor Haci Lokman Birlik was killed by Turkish police special forces who later filmed their dragging of him behind an armored vehicle with a rope tied around his neck.
Another post the groom had shared was about Taybet Inan, a 57-year-old mother of 11 shot dead by Turkish forces during clashes in December the same year.
Her body was left lying on the street in Silopi for a week as the army was preventing her relatives and aid workers from retrieving it.
Troops killed her brother-in-law and wounded her husband when they sought to retrieve the body, Reutersreported then.
At the groom-less wedding in Diyarbakir, the bride sounded sad but determined and supportive.
Basak had visited her hopeful husband who at the courthouse that sent him to jail told her to go on with the ceremony as planned.
"We told them we have a wedding on Friday. They could have detained him a month ago. Or they could have waited a little longer. But they still took him," Basak told Mezotomya.
"They have no patience even for such a happy day. They knowingly arrested him on the henna day," she said.
"This state does not want us to have our wedding. We are holding this wedding in defiance of them."
Editing by Karzan Sulaivany