Turkey's 'Kurdistani Alliance' complains of being sidelined by HDP
But intra-Kurdish dialogue and efforts to come together in Turkey should continue, leaders agree.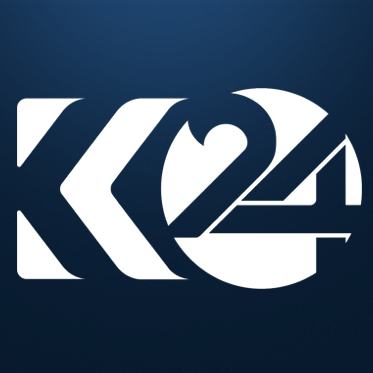 Ari Khalidi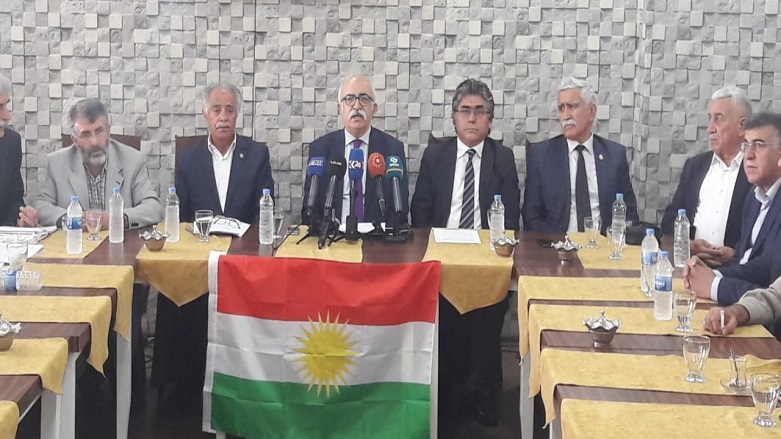 DIYARBAKIR (Kurdistan 24) - Officials from several relatively small Kurdish political factions in Turkey who have been working to form a 'Kurdistani alliance' with the Peoples' Democratic Party (HDP) to run in next month's elections told Kurdistan 24 on Friday that they feel sidelined by the largest pro-Kurdish party.
"HDP has made its choice in favor of the Turkish left," said Mehmet Emin Kardas of the Kurdistan Democratic Party-Turkey (PDK-T), when asked why their efforts failed to come to fruition, even after a series of meetings in the beating heart of Kurdish politics, Diyarbakir.
Kurdistan Socialist Party (PSK) leader Mesut Tek said he agreed, but also stated that it was up to the HDP to enter into alliances with whatever side it wished.
"Meetings we conducted with HDP were focused on the elections. We believe those meetings are not necessarily limited to this round of elections, and will instead make it easier to cooperate in the [future] on common goals," Tek stated, adding it would be wrong to shut the doors on another Kurdish party.
Sertac Bucak of the 'Platform for Kurdish Democrats' also said HDP appeared to ally with the Turkish left, but still hoped they would keep up the dialogue for a partnership as Kurds.
"We need patience - a national, democratic approach. We regard [this goal] in strategic terms. This is the key to success in the future," he said. "For this, the Kurdistani camp needs to organize itself better and leave aside [ideological] language that creates divisions."
Mustafa Ozcelik of the Kurdistan Freedom Party (PAK) downplayed claims that their efforts failed because they had demanded from HDP a larger number of candidates to be nominated in a shared election list.
He refused to comment further on HDP's list, which includes prominent Turkish leftist figures such as fierce government critic actor Baris Atay, activist Veli Sacilik, a survivor of security forces' lethal intervention in jail riots by leftist political prisoners two decades ago, and Erkan Bas, former head of the Communist Party of Turkey.
Journalist Ahmet Sik, who was detained over 15 months until March of this year for charges of disseminating propaganda for the banned Kurdistan Workers' Party (PKK) is also among them.
Azadi Movement's Sidki Zilan, long at the forefront of intra-Kurdish negotiations, said, "HDP itself is, in fact, a leftist alliance."
He stated that Kurds were going to support HDP and its candidate for president, the imprisoned Selahattin Demirtas, despite a lack of a 'Kurdistani alliance' at this point.
In a recent interview from the prison where he is held by Turkish authorities, Demirtas told Kurdistan 24 that a big share of the responsibility to bring Kurds together fell to the party he formerly led.
"I believe it is crucial to meet on the ground of [Kurdish] national principles with all the parties, including the [Islamist] Huda-Par," he said.
"While the Kurds look for peace and dialogue with powers they fight against, they seriously fail in doing so among themselves. It is a vulnerability and contradiction," he continued. "We have to achieve Kurdish unity not just because elections are coming, but for the freedom of our people."
Since incumbent President Recep Tayyip Erdogan's ruling Islamist-rooted Justice and Development (AKP) became partners with the far-right Nationalist Movement Party (MHP) to secure a right-wing victory in the June 24 snap polls, Turkish opposition, too, went for a similar formula to counter the former's ambitions.
The Republican People's Party (CHP)-led opposition's omission of HDP in its alliance created hope within the Kurdish camp to put forward a third alternative, a list specifically targeting voters in Kurdish-majority eastern and southeastern regions.
However, the major pro-Kurdish party nominated candidates for membership in the Ankara Parliament that showcased a more left-leaning list in a bid to garner votes from across Turkey, including the cities of Ankara, Izmir, and Istanbul.
Editing by John J. Catherine
(Kurdistan 24 Turkish language service's Adem Ozgur interviewed Kurdish politicians.)