Masrour Barzani discusses long-term training, support for Peshmerga with US Maj. Gen.
Chancellor Masrour Barzani met Maj. Gen. Bradley Becker and Maj. Gen. Sean Jenkins in Erbil on Saturday "to discuss long-term train and equip programs for Peshmerga."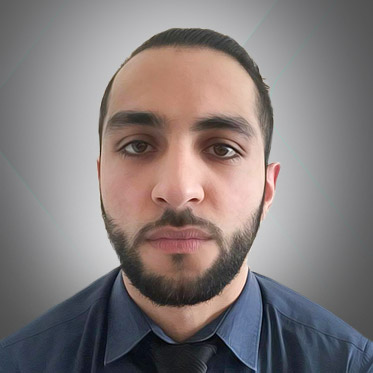 Karzan Sulaivany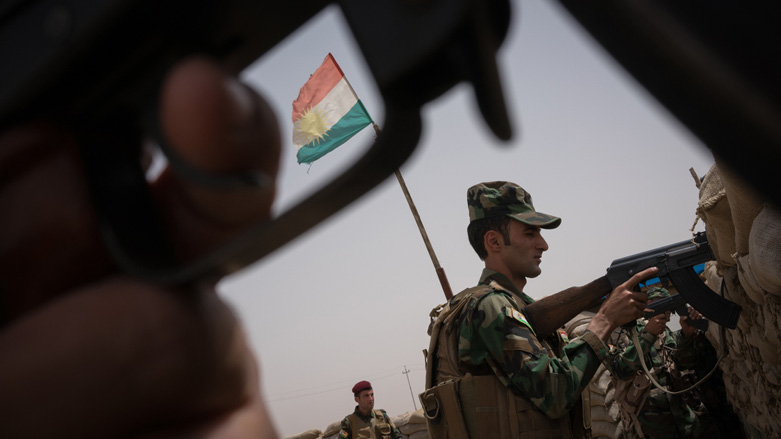 ERBIL (Kurdistan 24) – Long-term training and support for Kurdistan Region Peshmerga forces led discussions between Kurdistan Region Security Council (KRSC) Chancellor Masrour Barzani, outgoing Chief of Office Security Cooperation – Iraq (OSC-I) Major General Bradley Becker and his successor Major General Sean Jenkins.
Chancellor Barzani met Maj. Gen. Becker and Maj. Gen. Jenkins in Erbil on Saturday "to discuss long-term train and equip programs for Peshmerga forces," a readout published on the KRSC website read.
"Turning to Kurdistan Region-United States military cooperation, both officials had a candid exchange on the importance of reform and integration in Ministry of Peshmerga Affairs," the readout said.
Last week, the KRSC Chancellor had discussed in a meeting with the Deputy Commanding General of Combined Joint Task Force – Operation Inherent Resolve (CJTF-OIR) the security and political developments in Iraq regarding Islamic State (IS) activities in formerly liberated areas.
The Peshmerga are considered one of the most effective ground forces battling the extremist group and have been the US-led coalition's main ally during the years-long fight against IS.
"Major General Becker said that OSC-I would continue to support Peshmerga forces and provision a fair share of future resources," the KRSC readout said.
In addition to fighting IS in coordination with the Coalition, Kurdish forces also receive training at the Kurdish Training Coordination Center (KTCC) in Erbil.
A CJTF-OIR spokesperson recently provided some details to Kurdistan 24 about the activities at the KTCC.
So far, some 31,000 Kurdish security forces have received training at the KTCC. Some 63 percent came from the Ministry of Peshmerga and another 37 percent from the Ministry of Interior, the spokesperson explained.
Last month, the US House of Representatives approved the Defense Department budget for the Fiscal Year 2019 (which starts in October).
The National Defense Authorization Act (NDAA), as the Pentagon budget is formally known, includes $290 million in support for the Kurdish Peshmerga forces.
Iraqi Parliamentary Elections
During their meeting, Chancellor Barzani and the Major Generals "also reviewed results from recent Iraqi parliamentary elections."
Following Iraq's controversial polls last month, many parties in Iraq and the Kurdistan Region complained of fraud after the announcement of election results.
In the aftermath of widespread allegations of electoral fraud and violations during the vote, the Iraqi Parliament on Wednesday passed a law mandating the manual recount of ballots across the country, including the cancelation of early votes by Kurdish security and Peshmerga forces.
"Though he welcomed in principle calls for a manual recount," the KRSC Chancellor "strongly rejected canceling votes of security and Peshmerga forces."
He also said that "an alliance of Kurdistani blocs would be better positioned to defend the people and rights of [the] Kurdistan Region."