Erdogan insists on Idlib ceasefire despite failing to convince Rouhani, Putin
At one point at the Tehran summit, Putin told Erdogan the leaders were not there to represent al-Qaida or the Islamic State.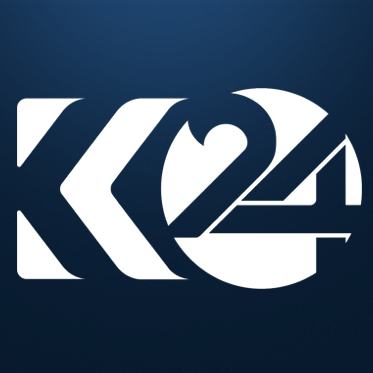 Ari Khalidi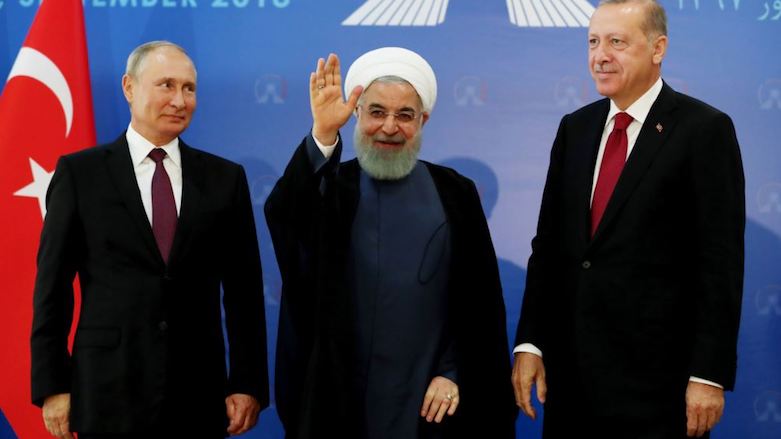 ERBIL (Kurdistan 24) – On his way back from Tehran, Turkey's President Recep Tayyip Erdogan continued to call for a ceasefire in the rebel-held Syrian province of Idlib, the Turkish media reported on Sunday, despite having earlier been rebuffed by his Iranian and Russian counterparts Hassan Rouhani and Vladimir Putin.
"It is [imperative] that there is a consensus on a ceasefire. It would be better if we put out an expression stating [the need for] a ceasefire or laying down arms. It would be a much better message," Erdogan told journalists aboard his jet, the Hurriyet newspaper wrote.
At a Tehran summit this week with Rouhani and Putin, Erdogan asked the duo three times for a ceasefire in Idlib where his army backs the rebel forces dominated by al-Qaida's local branch Hay'at Tahrir al-Sham (HTS), formerly Jabhat al-Nusra.
The Syrian regime's two main supporters rejected his offer each time at the bargaining table of the summit televised worldwide.
"There are no representatives from the armed opposition at our table. Or representatives from Nusra, [the Islamic State (IS)], or the Syrian army for that matter. We can't speak in their name," Putin said at one point during the meeting.
However, all three leaders agreed on the "territorial integrity of Syria," as Erdogan demanded to contain Kurdish aspirations for autonomy, and told the US to leave Syria where its army and air force have supported Kurdish forces in the fight on IS.
Turkey has 12 military outposts in Idlib acting as a guarantor for the opposition per a deal it signed last year with Tehran and Moscow to create a de-confliction zone.
For years, the Erdogan administration actively supported the rebels in the hope of overthrowing President Bashar al-Assad's regime.
Back home, and having signed a joint communique that excluded his demands, Erdogan promised that Turkey would not "allow any faits accomplis under the pretext of fighting terrorism," without further elaboration or how his administration would stop Russia and Iran in Syria.
Ankara recently added HTS to its terror list, under the pressure of a planned assault by the Syrian army and its backers to regain the control of Idlib which could become the last major battle in the Syrian civil war.
Russian warplanes, helicopters, and Syrian mortars have hit rebel positions in the region over 160 times since the Tehran summit, according to the UK-based Syrian Observatory for Human Rights, killing an unknown number of jihadis and at least 14 civilians.
Turkey fears a full-scale operation by Russia and Syria will create a new wave of massive refugee influx into the country already hosting over three million Syrians.
Meanwhile, the Turkish army continued to send reinforcements to Hatay and Kilis, its border province with Syria, the state agency wired.
There was no mention of any entry into Idlib.
Editing by Karzan Sulaivany