Kurdish party rejects Iran's claims of involvement in flag burning in Paris
The party noted that its members in France took part "in a peaceful gathering outside the Iranian embassy to protest Iran's despicable actions against the Kurdish nation."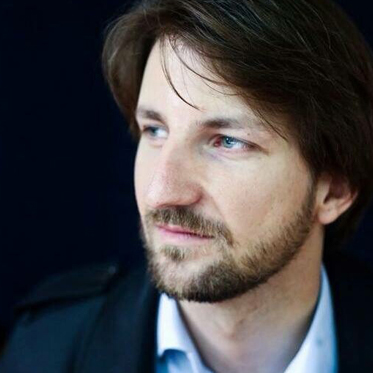 Wladimir van Wilgenburg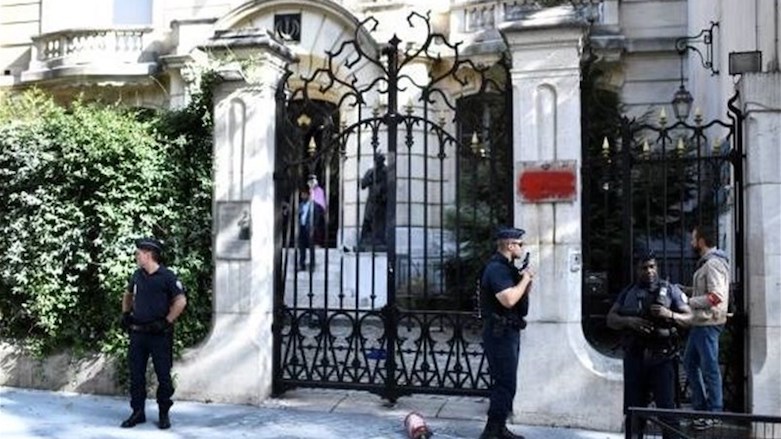 ERBIL (Kurdistan 24) – The Komala Party of Iranian Kurdistan (Rojhilat) denied Iranian government accusations that they were involved in burning an Iranian flag at Iran's Embassy in Paris on Friday evening.
"Komala rejects the accusations of being behind the attack on Iran's embassy in Paris," Komala said in a statement Kurdistan 24 received.
The party noted that its members in France took part "in a peaceful gathering outside the Iranian embassy to protest Iran's despicable actions against the Kurdish nation" on Sept. 8.
"Unfortunately, some individuals from the gathering started to violate the embassy, and even if we understand people's anger, we completely condemn this type of uncivilized acts."
The protests and accusations came after a ballistic missile attack last weekend claimed the lives of 15 and injured 42 more members from two opposition parties, the Democratic Party of Iranian Kurdistan (PDKI) and the Kurdistan Democratic Party – Iran (KDP-I), whose headquarters reside in the outskirts of the Kurdistan Region's town of Koya.
Since the attack, Iran has executed six Kurdish political prisoners, including three on the same day.
In response, angry Kurdish protestors in France, and other European countries criticized the Iranian government. Kurds inside Rojhilat also went on strike to condemn Tehran's actions.
The Iranian government-affiliated Fars news agency claimed that 15 members of the Komala party burned the Iranian flag in front of the embassy during the protest in Paris on Friday and broke some windows with stones.
Angry Kurdish protesters in Paris burned the Islamic Republic flag on Friday leading to an angry response from Tehran that called on Paris to prosecute the Kurdish activists. They protested against the missile attack in Koya & the execution of political prisoners #TwitterKurds pic.twitter.com/4KRFoX9XZI

— Wladimir (@vvanwilgenburg) September 16, 2018
Azad, 44, the pseudonym of a Kurdish activist in France, rejected the allegations, arguing that Iran's missile attacks and execution of political prisoners angered people.
"The Iranian regime knows Komala didn't do it," he said. "There was no organization or political party behind it. People were angry and gave a political message by protesting at the Iranian embassy."
Paris police told Reuters that officers had detained a dozen individuals outside the embassy but that they were released when the embassy said it would not seek charges against them.
"A security detail was put in place with the embassy's full agreement," the police said.
Azad confirmed that the "Paris police first arrested some people and asked for their identity cars, but they eventually gave them all back and released all of them."
Meanwhile, Iran's Foreign Ministry Spokesperson Bahram Qassemi on Saturday urged the French government to put the protestors on trial, the pro-Iranian government Tasnim News Agency reported.
Editing by Karzan Sulaivany