Barzani received Czech Deputy Defense Minister
On Sunday, President of the Kurdistan Region, Masoud Barzani, received a delegation from the Czech Republic to discuss the fight against extremism, relations between the two sides, and regional and global security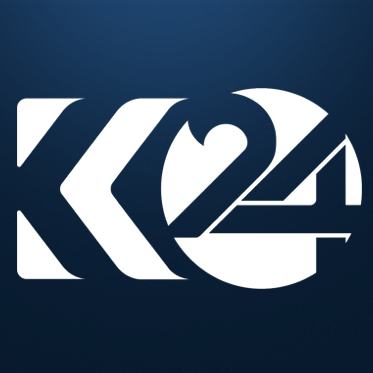 Ehsan Mamakani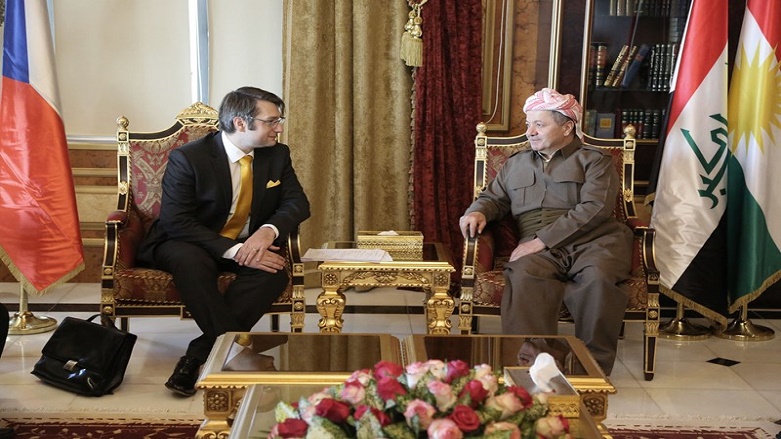 ERBIL, Kurdistan Region (K24) – On Sunday, President of the Kurdistan Region, Masoud Barzani, received a delegation from the Czech Republic to discuss the fight against extremism, relations between the two sides, and regional and global security.
Jakub Landovsky, Czech Republic's Deputy Minister of Defense and Head of the Defense Policy and Strategy Division, led the delegate.
Landovsky expressed his appreciation for the sacrifice of the Peshmerga forces against the Islamic State (IS) militants. He mentioned that the effectiveness of the Peshmerga forces has stopped the jihadists in spreading their caliphate around the world.
He added that the Czech Republic will continue to offer military support to Peshmerga. This includes training and forming an alliance with the Kurdistan Region as part of the international U.S.-led coalition.
President Barzani, in turn, appreciated the visit of the Czech delegation and stressed that the Kurdistan Region and the Czech Republic shall deepen their relations in different domains.
Barzani stated that the extremism in the Middle East region roots from the tribal conflicts. He clarified that Kurds will never be part of the tribal struggles in the area.
The two sides discussed the different aspects of the war against extremism in the region. They agreed that stopping extremism requires stepping up a military fight to an ideological and economical fight.
The meeting concluded with the discussion about the military requirements of the Peshmerga forces and the security situation in the Kurdistan Region and Iraq.
Earlier on Sunday, Landovsky and his delegate visited the Black Tiger Peshmerga base in Gwer, located 50 kilometers (30 miles) west of Erbil. Gwer Black Tiger base is where the Czech military advisors train Peshmerga forces.. This front is one of the hottest front lines with IS stretching over 100 kilometers across the jihadist group's borders. The Great Zab river separates the Kurdish-controlled areas from the IS territories in this front. The extremist group has attempted to break this line in a variety of ways including the latest chemical attack in August 2015.