Erdogan lawmaker punches HDP's Assyrian MP at Turkish Parliament
Lawmaker Tuma Celik of Mardin province was assaulted by another MP during a quarrel with Turkish President Erdogan's security detail.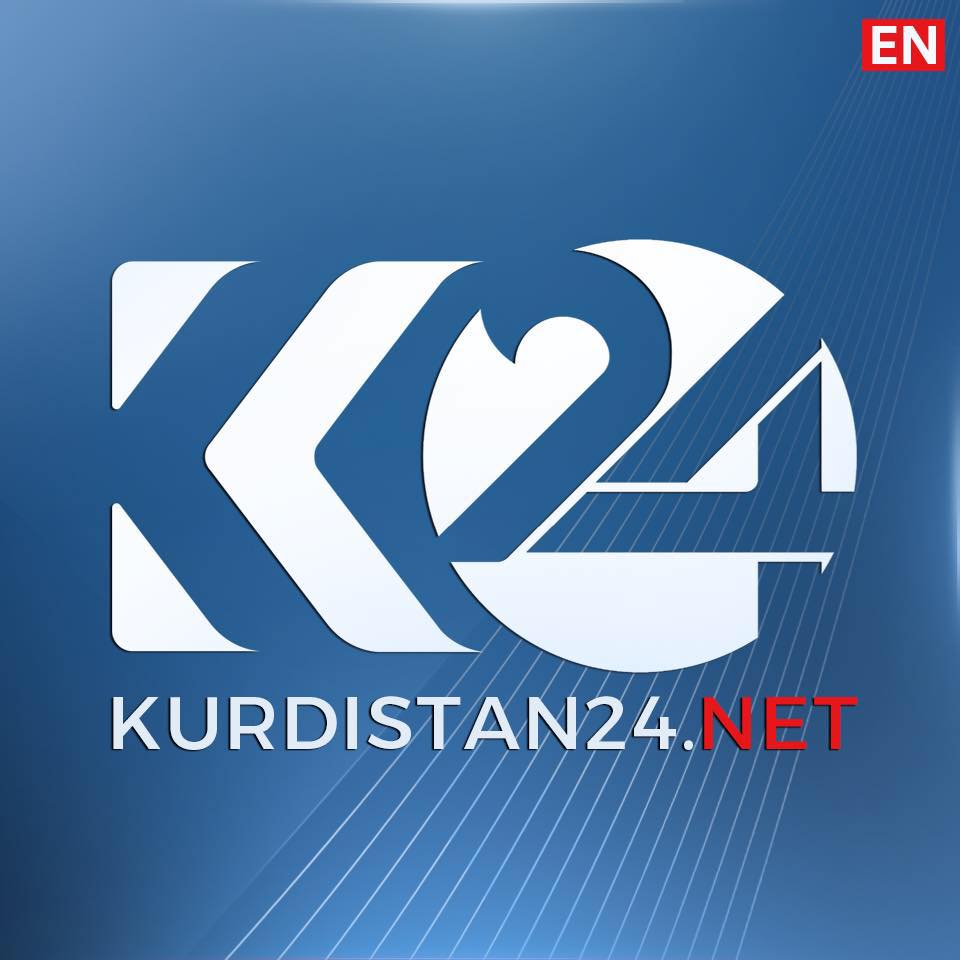 Rawa Barwari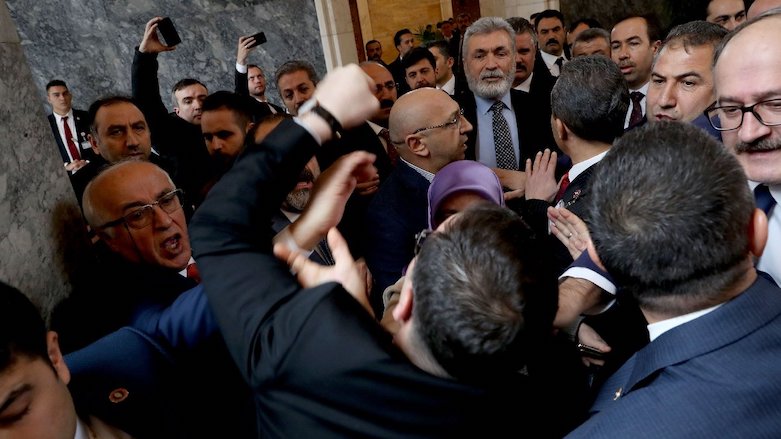 ERBIL (Kurdistan 24) – A lawmaker from Turkish President Recep Tayyip Erdogan's ruling party physically assaulted Assyrian MP Tuma Celik of the pro-Kurdish Peoples' Democratic Party (HDP) and punched him at the Turkish Parliament on Tuesday.
Footage circulating on social media and Turkish news websites showed a brawl erupt between lawmakers of opposed parties when the security detail of Erdogan closed a corridor at the parliament to lawmakers. Erdogan was at the parliament to address his Justice and Development Party's (AKP) group.
Asking to pass the closed-off area, HDP MPs got into a heated verbal fight with the security who were joined by AKP members.
At one point, AKP's Salih Cora of the northern Trabzon province hurled a punch at Celik of the Kurdish Mardin province as lawmakers between them tried to prevent further violence.
There was no comment by either of the MPs or their parties at the time of writing this report.
According to the parliament correspondent of the opposition Sozcu newspaper, security closed the area after some AKP members wanted to take pictures with Erdogan who was on his way out. When Celik and one of his Kurdish colleagues Alican Unlu wanted to pass there, they were stopped by security and the brawl began.
The Turkish President's security detail has been involved in attacks in the past, most notably against protestors at the US capital of Washington DC and Ecuador's Quito during state visits.
This is the second time in a year that an AKP member attacked an HDP MP at the Turkish Parliament.
In March 2018, MP Mahmut Togrul of Gaziantep province had his left arm broken when he was assaulted by a large group of ruling party members after he accused Turkey of ethnically cleansing the Syrian Kurdish region of Afrin that the Turkish army occupied.
His colleagues Garo Paylan and Behcet Yildirim also received blows in the assault during a legislative session then.
Editing by Karzan Sulaivany