Pompeo seeks to counter Iran on Middle East tour
In advance of Pompeo's departure, Deputy Spokesperson Robert Palladino issued a statement affirming that "the Iranian regime is the single greatest threat to stability in the Middle East."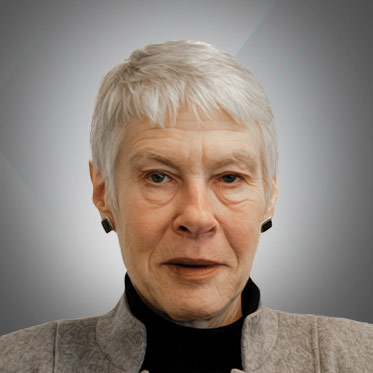 Laurie Mylroie
WASHINGTON DC (Kurdistan 24) – Speaking to reporters on Monday, as he left for a visit to three Middle Eastern countries—Kuwait, Israel, and Lebanon—US Secretary of State Mike Pompeo explained that a top item on his agenda was countering Iranian influence in the region.
Indeed, on Sunday, in advance of Pompeo's departure, Deputy Spokesperson Robert Palladino issued a statement affirming that "the Iranian regime is the single greatest threat to stability in the Middle East."
"On each stop of his trip, the Secretary will encourage leaders to expose Iran's activities and stop the regime's corrupt and destabilizing actions," Palladino said.
Pompeo arrived late Tuesday in Kuwait, where he heads the US delegation for the third session of the US-Kuwait Strategic Dialogue. He will seek to bolster Kuwait's efforts to end the rift between the Gulf Cooperation Council (GCC) countries, in which Saudi Arabia and the UAE have split with Qatar, which has turned to Iran and Turkey for support.
In addition, the US is promoting a Middle East Security Alliance: the six GCC countries, backed by Jordan and Egypt, to act as a counter to Iran and its allies.
After discussions in Kuwait, Pompeo will fly to Israel later on Wednesday. For over two decades—since the 1990s—Israel has seen Iran as the top security threat in the region, so he will have no problem persuading its leaders about the nature of the threat; they will agree with him.
Pompeo also told reporters that he would "spend a lot of time" in Israel, "talking about Syria," where the US is planning to withdraw most troops, following the final military defeat of the Islamic State. It will leave behind 400 soldiers, who will serve, along with British and French forces, as observers in a security zone.
In addition, as Palladino announced, the Secretary will visit the Western Wall, one of Judaism's holiest sites, and the Church of the Holy Sepulchre, where Jesus is believed to have been buried and resurrected. Both are in the Old City of Jerusalem.
Until the Trump administration, US officials did not pay formal visits to sites in East Jerusalem out of deference to Palestinian claims, although the area has been under Israeli control for over 50 years.
After Israel, Pompeo will go on to Lebanon, where the US faces some of the same challenges as in Iraq. The US considers Lebanon an ally, although Iran has significant political influence in Beirut, as it does in Baghdad.
Iranian-backed Hezbollah holds 14 out of the 128 seats in Lebanon's parliament and controls three ministries. But as Pompeo told reporters "We'll spend a lot of time talking with the Lebanese Government about how we can help them disconnect from the threat that Iran and Hezbollah present to them."
The New York Times published a report on Tuesday, heavily slanted against Pompeo's push to counter Tehran. It claimed that US "attempts to isolate Iran, including by punishing Iraqi militias and politicians who are supported" by Iran, "has deepened tensions" between Washington and Baghdad and even "within the Trump administration" itself.
The "news" report had all the earmarks of a series of leaks from US officials opposed to the Trump administration's tough, new posture against Iran.
"Under plans recommended" by "Pompeo and some White House officials" (probably, National Security Adviser John Bolton is meant), "the State Department would designate" Iran's Islamic Revolutionary Guard Corps (IRGC) as a foreign terrorist organization, the Times reported.
"The plans also would designate some Iraqi Shiite militias as foreign terrorist organizations," it stated.
Congress has long pushed to designate Harakat Hezbollah al-Nujaba (HHN) as a foreign terrorist organization, and the State Department did so earlier this month.
Congress has also pushed for applying the same designation to Asa'ib Ahl al-Haq (AAH), which is headed by Qais al-Khazali. Khazali was involved in carrying out Iranian-backed attacks on coalition forces during Operation Iraqi Freedom. Arrested in 2007, he was detained until 2010, when he was released in exchange for a British hostage seized by AAH.
Khazali won 15 seats in Iraq's parliamentary elections last May.
According to the Times, officials at the Pentagon and CIA oppose designating the IRGC or Iraqi militias as terrorist groups, "fearing a backlash that could constrain American troops." Indeed, Pentagon officials had opposed the HHN designation, it claimed.
The Times' report centers around the question of whether it is better to appease an enemy like Iran or to confront it. The report takes no account of the possibility that more Western-oriented Iraqi officials, who oppose Iran's strong influence in Iraq, might quietly welcome US pressure on their rivals.
Iraqi Prime Minister Adil Abdul Mahdi was diplomatically noncommittal, in a statement cited by the Times. "The Americans can make the decisions they want, but what the Americans see is different than what we see," he said.
As Pompeo flew to Kuwait, a Times reporter on his plane asked if he intended to designate other Iranian forces or Iranian-backed Iraqi militias as terrorist organizations.
"We're trying to help Iraq become an independent, sovereign state, disconnected from any other country," Pompeo explained. "I don't want to talk about any particular one," he continued, "but we're certainly looking at all of those."
Editing by Nadia Riva