US affirms opposition to demographic change in northeast Syria
Amb. James Jeffrey, US Special Representative for Syria Engagement and Special Envoy for the Global Coalition to Defeat ISIS, expressed Washington's...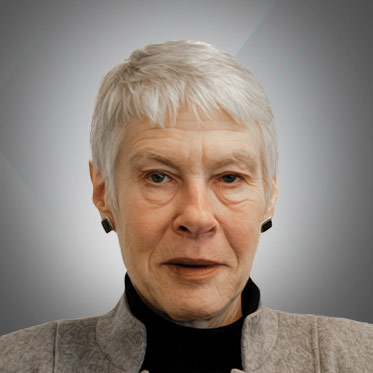 Laurie Mylroie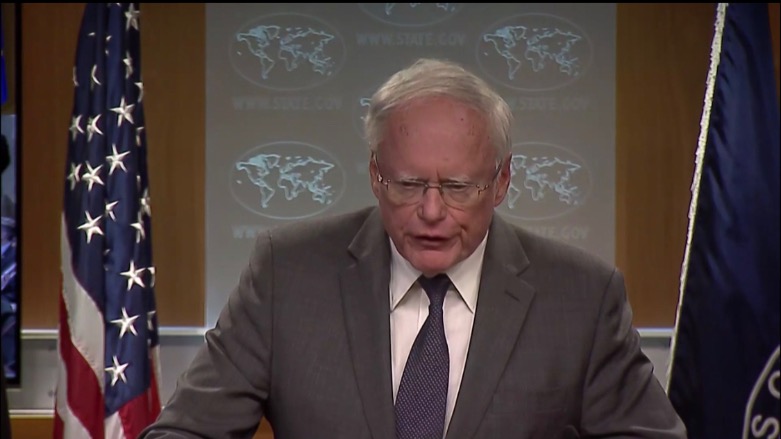 WASHINGTON DC (Kurdistan24) – Amb. James Jeffrey, US Special Representative for Syria Engagement and Special Envoy for the Global Coalition to Defeat ISIS, expressed Washington's concern that Turkey might try to engineer a significant demographic change in northeast Syria and described the steps that Washington is taking to prevent that.
Jeffrey spoke at a press conference on Thursday, following the conclusion of a ministerial conference of the Global Coalition to Defeat ISIS, which was hosted by the State Department.
Last week, The New York Times reported on a lengthy memo, written by Amb. William Roebuck, Jeffrey's deputy, detailing ethnic cleansing and war crimes conducted by Turkish-backed militias in northeast Syria. In light of that report, as well as Turkish statements about moving large numbers of Syrian refugees into the area, Kurdistan 24 asked Jeffrey if the US was doing anything to prevent a major demographic change.
READ MORE: US Diplomat: Turkish-backed militias committed 'war crimes and ethnic cleansing'
"Ambassador Roebuck isn't the only one who's warned of ethnic cleansing," Jeffrey responded. "I did it many times in my testimony before the Senate and the House, now, two weeks ago, and more behind the scenes."
"I was just in Ankara," he continued, and "raised all of these issues, including the idea of moving people back."
In that diplomacy, Jeffrey secured a Turkish commitment that "any movement of people back into northeast Syria will be a return of people from the area, and it will be done in conjunction with the UNHCR (United Nations High Commissioner for Refugees) and under the UNHCR rules of safe, dignified, and voluntary" movement, he stated.
Jeffrey also noted that the issue had been addressed in the joint communique of the ministerial conference of the Global Coalition to Defeat ISIS, which had just concluded.
"We urge all actors operating in northeast Syria to refrain from any action that could lead to change in the demographic structures in northeast Syria," paragraph five of the communique reads. As Jeffrey noted, Turkey, which added the ministerial conference, signed onto that statement.
The day before, on Wednesday, Turkish President Recep Tayyip Erdogan had a series of meetings with US President Donald Trump, and the two leaders held a joint press conference at the end of the day.
Erdogan stated that he wanted to move a substantial number of the Syrian refugees now in Turkey to the "safe zone" that Turkey is carving out in Syria, along its border with Turkey.
"We're talking about an area of 444 kilometers in length and 32 kilometers in depth," Erdogan said at the White House briefing, and "one million people can be repatriated."
READ MORE: Erdogan's US visit goes smoothly, but tough issues remain unresolved
The Syrian refugees are overwhelmingly Arab. According to Turkey's figures, they number 3.6 million, of which 350,000 are Kurds, a figure that Jeffrey suggested was reasonable.
Thus, even by Turkey's accounting, the movement of one million people into that area would cause substantial demographic change, essentially creating an "Arab belt" separating the Kurdish inhabited area of Syria from the Kurdish area of Turkey.
Jeffrey suggested that US officials have been aware of this problem for some time, including last month, when Vice President Mike Pence led a delegation to Ankara to negotiate a ceasefire between Turkey and the Kurdish People's Protection Units (YPG.)
Jeffrey pointed out that the issue was "cited indirectly in paragraphs three, four, and seven" of the Oct. 17 joint US-Turkish statement, establishing the ceasefire. "And I raised this repeatedly with the Turkish government, when I was out there last week," he said.
Paragraph four of the Oct 17 statement, for example, says, "The two countries reiterate their pledge to uphold human life, human rights, and the protection of religious an ethnic communities."
However, Turkish-backed militias subsequently violated that pledge and did carry out acts of ethnic cleansing, as both Ambassadors Jeffrey and Roebuck reported.
The statements made on Thursday—both in Jeffrey's press conference, as well as the joint communique of the Defeat ISIS Coalition—represent the strongest public expression from the US, and 26 other countries, of their opposition to any Turkish plans to alter the demography of northeast Syria.
Of course, whether that will be enforced remains to be seen, but there is, at least, a clear, official statement, on the record, that the US and other major powers, including France, Germany, and the UK, as well as the European Union and NATO, all oppose such a move.
Editing by Nadia Riva