Kurdish-British business minister hosts Newroz reception in London
On Wednesday, Britain's first Kurdish parliament member and Minister for Business and Industry Nadhim Zahawi hosted the sixth annual reception in London to celebrate Newroz, the Kurdish New Year.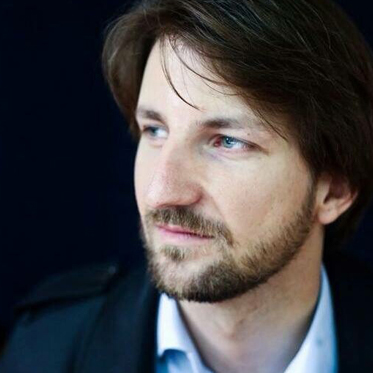 Wladimir van Wilgenburg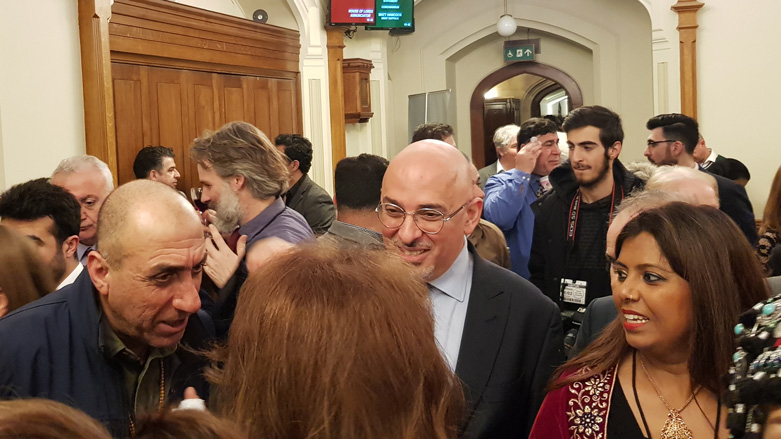 LONDON (Kurdistan 24) – On Wednesday, Britain's first Kurdish parliament member and Minister for Business and Industry Nadhim Zahawi hosted the sixth annual reception in London to celebrate Newroz, the Kurdish New Year.
"I was not going to miss this event whatever happens. There is a lot going on at the moment. I am sure you are following the advice on coronavirus," he told British MPs and members of the Kurdish community in attendance.
"We will not talk about that tonight. I want to talk about a couple of things," Zahawi said, thanking Ibrahim Dogus, Lambeth Borough Councillor and founder of the Centre for Kurdish Progress in the UK Houses of Parliament, which took part in sponsoring the event.
"We are from different political parties. I wish I got to him early enough, because at heart he is an entrepreneur and entrepreneurs belong to the conservative party," Zawahi joked.
Britain's first Kurdish Member of Parliament, Minister for Business and Industry @nadhimzahawi hosted a reception on behalf of the @KurdishOrg in the @UKParliament to mark #KurdishNewYear - Newroz. pic.twitter.com/BhnnCpQJJh

— KurdishProgress (@KurdishOrg) March 12, 2020
Shifting gears to a more serious note, Zahawi called upon the historic theme of justice in the ancient tradition of Newroz to stress that the world should not be allowed to forget genocides that have taken place since the World War II.
"We pledged never again, but we allowed it again to happen to the Kurds during Halabja and the Anfal campaign."
On March 16, 1988, Iraqi aircrafts launched a chemical attack on the city of Halabja, killing some 5,000 people and injuring 10,000 more. The event was part of the former Iraqi regime's murderous Anfal campaign of the late 1980s against the Kurdish people that led to the deaths of up to 182,000 people.
Zawahi then spoke about Newroz, starting on March 21, "Which happens to be the day that my father proposed to my mother; one of the most important days of my life."
He continued, "I think it's important in parliament to see many of you here from different professions doing incredible things for the United Kingdom and, of course, Kurdistan."
The under-secretary noted that he is deeply concerned about the current coronavirus crisis. So far, eight have died from the virus in the UK, and a total of 460 were infected, the BBC reported.
The Iraqi Health Ministry reported that 83 cases have been confirmed in Iraq, including the Kurdistan Region, which has canceled Newroz celebrations as a precautionary measure.
Read More: Kurdistan bolsters coronavirus precautions; Newroz celebrations suspended
"I want to wish you Newroz piroz be," he said, using the common Kurdish expression used for the holiday. "Please wash your hands. Do not shake hands."
"This is going to take national efforts, but together we will defeat the coronavirus and make sure to get rid of this horrible virus from this country. But, it's good to see Kurds do not worry too much and are turning up in the numbers here tonight, and I am happy to be here with you tonight."
Ibrahim Dogus, thanked early in Zawahi's speech, was on hand to return the favor, remarking, "The Minister is an inspiration for us all. A Kurd born in Baghdad came to the UK as a child and was successful in business and politics in Stratford-on-Avon, an English constituency and the home of Shakespeare."
Dogus underlined that this demonstrates that the UK is a country where anything is possible, also highlighted that Newroz for Kurds is the celebration of a new beginning, not just a new spring.
"It is for looking for a fresh new start, times past, and looking to time to come."
"Many of us came to London as refugees from war or seeking asylum from persecution," he continued. "We come to the UK and love this country. It's a place of deep democracy, religious freedoms, respect rule of law, free press, and human rights. It's country anyone can succeed where dreams can come true."
Dogus contrasted such freedoms that Kurds have enjoyed in the UK with the treatment they have long received in countries such as Iran, Syria, Iraq, and Turkey, where thousands of Kurdish dissidents and opposition members are jailed to this day. Kurdish fighters, he pointed out, have played a huge role in defeating the Islamic State in Syria and Iraq.
"The British government must do all to support the Kurdish people and strive for a [peaceful] settlement in the region," he said.
"We must do all we can do to support the struggle for peace and security for all the Kurdish people in the region and the world - to hope for a future better than [there was] in the past. This is the true message of Newroz."
Editing by John J. Catherine