US sanctions Chinese company for supporting Iran's Mahan Air
The US announced on Monday that it was imposing sanctions on a Chinese company which provides services to the Iranian airline, Mahan Air.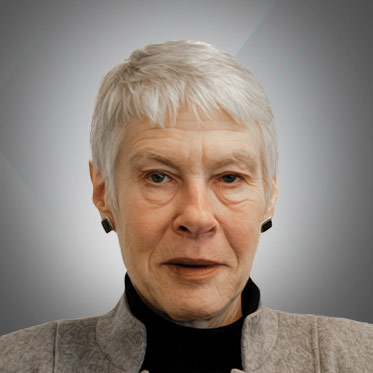 Laurie Mylroie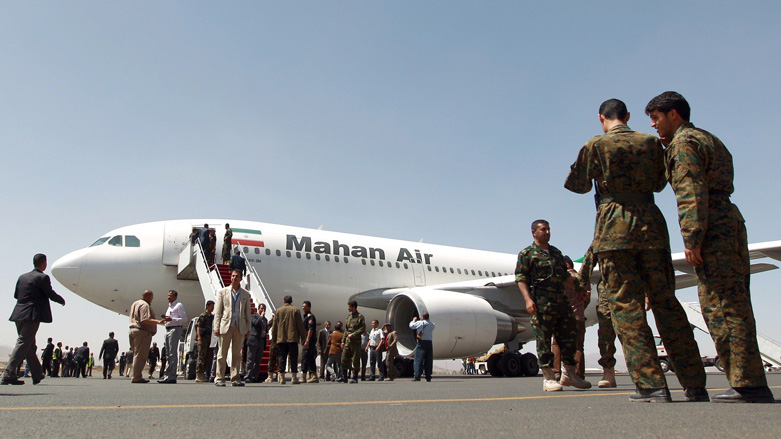 WASHINGTON DC (Kurdistan 24) – The US announced on Monday that it was imposing sanctions on a Chinese company which provides services to the Iranian airline, Mahan Air.
The US is "designating China-based Shanghai Saint Logistics Limited for acting as a general sales agent (GSA) for or on behalf of Iranian airline Mahan Air," a Treasury Department statement explained.
"This is the seventh designation of a GSA to Mahan Air since 2018," the statement continued, as it also explained that the airline, itself, was first sanctioned in 2011—under the Obama administration—for its support of the Quds Force of Iran's Islamic Revolutionary Guard Corps (IRGC-QF.)
"Mahan Air has transported IRGC-QF operatives, weapons, equipment, and funds abroad in support of the IRGC-QF's regional operations," Treasury said, as it noted that the airline has "routinely flown fighters and materiel to Syria to prop up the Assad regime," contributing to its "atrocities and displacement of civilians." The airline has also transported "weapons and personnel for Hizballah."
US-Chinese Tensions over Coronavirus, WHO leadership
The Treasury Department explained that the Shanghai-based company provided services to Mahan Air, such as freight booking for flights between China and Iran.
Because of its close ties to China, Iran became the Middle East epicenter of the new coronavirus, and it is suspected that Mahan Air played a role in transmitting the disease.
Read More: From Iran, coronavirus spreads to five regional states
Monday's designation of the Chinese company comes amid escalating tensions between Washington and Beijing over the latter's handling of the disease, as it emerged in China late last year. The US charges that Beijing delayed reporting it to the World Health Organization (WHO) and concealed the crucial point that there was human-to-human transmission. Beijing charges that the US—which now has the world's largest number of coronavirus infections and deaths—is blaming China to conceal its own mishandling of the health crisis.
The US also charges that WHO facilitated China's cover-up. On Monday, President Donald Trump sent the head of WHO a four-page letter (which Trump subsequently tweeted), detailing the US complaint and threatening to cut all US funding for the organization, if it "does not commit to major substantive improvements within the next 30 days."
The US is the largest contributor to WHO, which provides Washington with significant leverage.
WHO's current head, Tedros Ghebreyesus—Ethiopian Minister of Health and Minister of Foreign Affairs from 2005 to 2016—is the first African to lead the organization.
Ghebreyesus is also the first person to head WHO, who does not have a medical degree. He gained that position, following a relaxation of the organization's rules for choosing a Director General.
In 2017, for the first time, that decision was opened to all UN members. A heated contest followed between Ghebreyesus and David Nabarro, a medical doctor and British citizen. Ghebreyesus was supported by a bloc of African and Asian countries, as well as China, while the US, UK, and Canada supported Nabarro.
Ghebreyesus prevailed in a closed-door vote among health ministers from 186 countries.
"It's a joy, the continent is celebrating at last," Rwanda's delegate proclaimed at the time. "I feel stakeholders are now in charge, not bureaucrats."
Iran, China, and Venezuela
The US also criticized Mahan Air for its role in providing Iranian and Chinese support for the socialist regime of Nicholas Maduro in Venezuela. The US considers Juan Guaido, who as head of the National Assembly, challenged Maduro, to be the legitimate president of Venezuela.
"Mahan Air is currently operating charter flights to Venezuela for Iranian technicians and technical equipment, using materials sourced from China," the Treasury Department's statement explained.
"Venezuela is reportedly paying for this support with gold bars directly from the Central Bank of Venezuela — gold that belongs to the Venezuelan people," it added.
Venezuela has been selling gold for some time as a way to circumvent US sanctions. Last year, Washington warned Ankara against making such purchases, following the visit of Tareck El Aissami, then Venezuela's Minister of Industries and National Production, to Turkey.
Read More: US warns Turkey on Venezuelan sanctions after shady Venezuelan official visits Ankara
A month ago, El Aissami was also made Venezuela's Oil Minister, despite being criminally indicted in the US for involvement in the drug trade and violating Treasury Department sanctions.
Editing by John J. Catherine