Yezidi Nobel laureate calls on NATO members to end support for groups committing violence against women in Syria
Nobel Peace Price laureate and Yezidi survivor Nadia Murad called on NATO member states to discontinue support for radical groups in Syria that routinely carry out gender based violence and other crimes against women.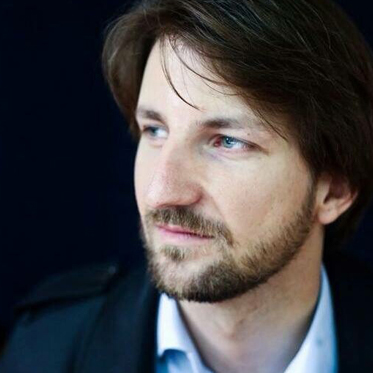 Wladimir van Wilgenburg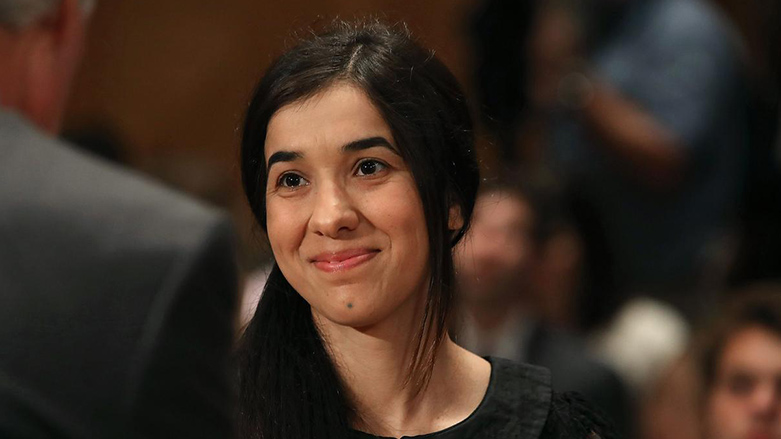 ERBIL (Kurdistan 24) – Nobel Peace Prize laureate and Yezidi (Ezidi) survivor Nadia Murad called on NATO member states to discontinue support for radical groups in Syria that routinely carry out gender based violence and other crimes against women.
"NATO members must stop supporting radical militia groups in Syria, where these groups can make violence against women, and in some cases, commit war crimes," Murad said during an online event organized on Friday by NATO on the International Day for the Elimination of Conflict-Related Sexual Violence (CRSV).
Murad did not identify which NATO member was involved in supporting these groups, but in the past, she has on Twitter accused armed groups backed by NATO-member Turkey of "carrying out a campaign of ethnic cleansing against Yazidis in Afrin, Syria."
"They are kidnapping women, killing civilians, and destroying houses and shrines. To date, the international community has failed to bring attention to these crimes," she said on Twitter on May 29th.
NATO Secretary General Jens Stoltenberg during the online meeting stressed that sexual violence is as destructive as the most advanced and modern weapons. "Therefore, we must do everything to stop this intolerable violence against so many women, and men, boys and girls."
"NATO is playing its part. We train our soldiers, our commanders, and our partners in the field, to help prevent conflict-related sexual violence and to recognize and report these crimes to ensure that any incidents are flagged and threats are reduced."
On Twitter, he added that NATO works with troops, commanders, and partners to help to prevent "these heinous crimes."
But although Turkey is a member of NATO, gender based violence by Turkish-backed groups continue in Afrin, which has been under Turkish occupation since March 2018.
On May 29, eight women were found in the headquarters of the Turkish-backed Hamza Division following clashes between rival groups, sparking outrage among the Kurdish community.
Read More: Syrian Kurds call for investigation into kidnapping of women in Afrin
According to local human rights groups, dozens more women in Afrin have been kidnapped, raped, or were forcefully married to members of various armed groups.
Bassam al-Ahmad, the executive director of Syrians for Truth and Justice, told Kurdistan 24 that Turkey, as a NATO-member, is operating in Afrin and is legally responsible for any human rights violations against women in areas under its control.
"What they are trying to say is that they are not involved in what these groups are doing. But this is not true; they are controlling everything in Afrin. They have military bases. They control the (local) military police and other groups."
"If they want to stop it, they can stop it. But they don't want that, because the main goal for Turkey is to make life difficult for Kurds to live in this area."
Also the Syrian civil rights organization Families for Freedom, in a statement signed by 12 civil rights organizations on Thursday, called on Turkey to put pressure on Turkish-backed groups to release these women immediately and hold those responsible to account.
"Turkish forces that are its principal rulers—responsible for the release and well-being of the detainees. Neither the (Turkish-backed) SNA (Syrian National Army) factions nor the military or civilian police forces would be able to commit acts of this kind were it not for Turkey's indulgence of them."
Also Amnesty International in an August 2018 report said that Turkey as an "occupying power in Afrin" must end violations by pro-Turkish armed groups and punish perpetrators.
"We heard appalling stories of people being detained, tortured or forcibly disappeared by Syrian armed groups, who continue to wreak havoc on civilians, unchecked by Turkish forces," said Lynn Maalouf, Amnesty International's Middle East Research Director.
Sinam Mohamad, the Kurdish representative of the Syrian Democratic Council (SDC) in Washington, told Kurdistan 24 that if "NATO wants to prevent sexual violations against women, they should ask Turkey to free these women from these groups. Turkey as a NATO member should be committed to humanitarian values."
Read More: Turkey, stop brutalizing the women of Syria
Furthermore, she added, NATO should demand that Turkey stop its attacks on the Syrian Democratic Forces (SDF) and withdraw from Afrin. "Turkey is the only NATO country that supported the Jihadists and mercenary groups invading Afrin and other occupied regions in North East Syria. NATO should ask Turkey to stop its attacks."
Ilham Ahmed, the President of Executive Committee of the SDC, posted on social media that she supports "NATO's efforts to end CRSV. We need to acknowledge CRSV committed in Afrin by Turkey and its mercenaries."
Editing by John J. Catherine