Kurdish-led council in Syria condemns deadly bombing in Turkish-occupied al-Bab
Local Kurdish officials in northern Syria on Thursday condemned a bombing two days earlier in the northern city of al-Bab that reportedly killed nearly 20 people and wounded scores more.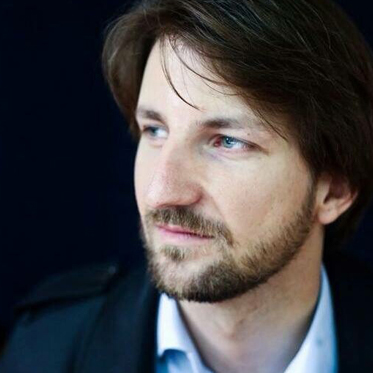 Wladimir van Wilgenburg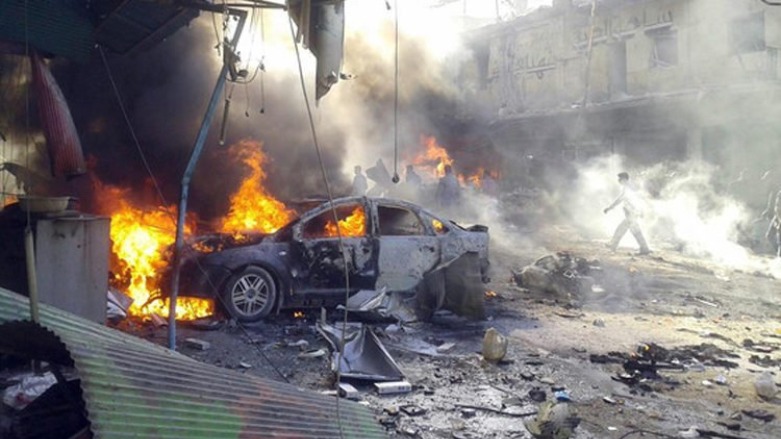 ERBIL (Kurdistan 24) – Local Kurdish officials in northern Syria on Thursday condemned a bombing two days earlier in the northern city of al-Bab that killed nearly 20 people and wounded scores more.
The UK-based Syrian Observatory for Human Rights (SOHR) reported that at least 18 were killed and as many as 75 were injured in the attack.
No party has yet credibly claimed responsibility for the incident.
The Turkish state has often blamed the Kurdish-led People's Protection Units (YPG) for attacks in Turkish-occupied areas. However, the Kurdish-led Syrian Democratic Council (SDC), the political wing of the Syrian Democratic Forces (SDF), on Thursday condemned the attack in al-Bab and instead blamed groups affiliated to Turkey that operate in the area.
"We in the Syrian Democratic Council, as we hold the extremist fundamentalist factions responsible for these bombings, which have increased after repeated requests from the population to the factions to evacuate their headquarters and move them outside villages and cities," read a statement.
The SDC claimed that "these terrorist acts give the factions the opportunity to restore and strengthen their role and presence inside the occupied cities."
"Also, while we condemn this cowardly terrorist act, we call on the international bodies to form specialized international investigation committees to investigate and conduct the necessary investigation and uncover the truth of who is behind these bombings," it continued.
The SDC says it is worried that Turkish-backed factions will use the bombings as an opportunity to legitimate their presence in areas they already occupy, areas despite numerous human rights violations that have been documented by international organizations.
Charges include "kidnapping, killing, plunder of property, displacement of original people from Afrin, Ras al-Ain, and Tal Abyad, and ending the phenomenon of chaos of arms, which has become a chronic concern that haunts civilians and threatens their security there."
The SOHR reported on Sept. 28 that there have been several recent protests against violations by Turkish-backed militias in Ras al-Ain (Serekaniye) that Turkey occupied last year. Protestors demanded an end to the storming of homes, stealing of properties, and the release of detainees held in prisons of forces supported by Ankara.
Turkish-backed rebel factions have often arrested civilians, blaming them for indiscriminate bomb attacks in Turkish-occupied areas.
The United Nations Commission of Inquiry on Syria concluded in a September report that four attacks in Afrin were carried out by armed group factions or fighters, as opposed to member of state forces. However, the report added that there was insufficient information to identify the exact groups responsible for the attacks that were never publicly claimed.
The commission did say that these attacks amount to the "war crime of launching indiscriminate attacks resulting in death or injury to civilians. Investigations are ongoing."
The SDC and SDF's Commander-in-Chief, General Mazloum Abdi, previously condemned another previous largescale bombing in April that killed 40 civilians, including 12 children, in Afrin. That attack was also roundly condemned by the United States.
Read More: Syrian Kurds condemn 'terrorist act' in Afrin
The United Nations Special Envoy for Syria, Geir O. Pedersen, told the UN Security Council in mid-September,"We have seen IED (Improvised Explosive Devices) attacks and mutual fire in and around Afrin, Ras al-Ayn and Tal Abyad, resulting in the killing and injuring of civilians."
He called on all "relevant actors to contain these violent and de-stabilising incidents" and instead focus on establishing a "nationwide ceasefire to protect civilians."
Editing by John J. Catherine