ISIS claims terror attack in Vienna
On Tuesday, the so-called Islamic State issued a claim that it was behind a terrorist attack the day before in the Austrian capital.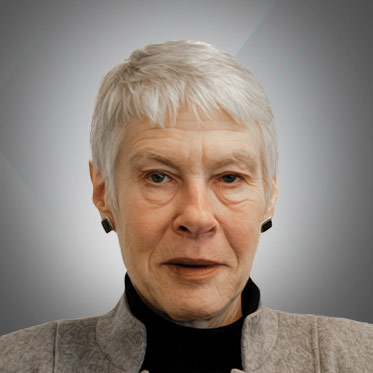 Laurie Mylroie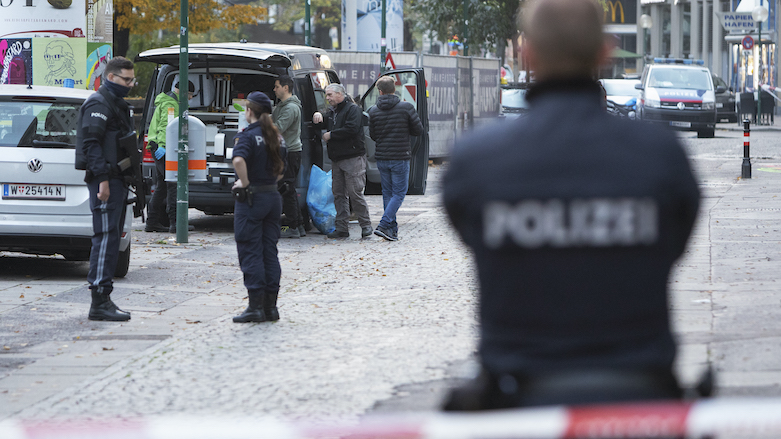 WASHINGTON DC (Kurdistan 24) – On Tuesday, the so-called Islamic State issued a claim that it was behind a terrorist attack the day before in the Austrian capital.
A gunman killed four people and wounded another 23 in central Vienna in a brief shooting spree that ended 10 minutes later, when he was shot and killed by a special police tactical unit that rushed to the scene.
Austrian authorities subsequently identified the gunman as 20-year-old Kujtim Fejzulai, who lived in the town of St. Poelten, 33 miles west of Vienna.
At 8 p.m. on Monday—just four hours before a month-long, nighttime COVID-19 lockdown was to start—Fejzulai launched his assault, in which he fired at six targets in an area of the city, crowded with bars and restaurants.
Fejzulai was heavily armed, with an AK-47, pistol, and machete, and wore a fake suicide vest. Shortly before the attack, he posted a picture of himself on Instagram, with his three weapons, as he proclaimed his loyalty to Abu Ibrahim al-Hashimi al-Qurashi, who succeeded Abu Bakr al-Baghdadi, as presumed head of the Islamic State, following the assassination of Baghdadi a year ago by US Special Forces.
Austria's Muslim population is relatively small compared to other European countries, like France, which has suffered three terrorist attacks by Islamic extremists since Sept. 25.
Austria has, thus, been spared the terrorism that other European countries have experienced in recent years. As the German news magazine, Der Spiegel, reported, Monday's assault was "the most devastating terrorist attack" that Austria "has experienced in 35 years"—since Abu Nidal's Dec. 27, 1985, attacks on the Rome and Vienna airports.
Fejzulai was born in Austria, but his parents are ethnic Albanians who immigrated to Austria from what is now North Macedonia. North Macedonia had been part of Yugoslavia, an artificial country established after World War I—like Iraq and Syria. But unlike them, Yugoslavia broke up into its constituent republics in the early 1990s, one of which was Macedonia, now officially North Macedonia.
Albanians make up a quarter of the population of North Macedonia, which became a NATO member earlier this year and which is also in talks to join the European Union.
Once they identified the gunman, Austrian authorities discovered that he had a previous terrorism conviction for his attempt in 2018 to join the Islamic State in Syria. On Sept. 1, he flew to Istanbul and traveled onto Hatay, close to the Syrian border. He expected that he would be picked up there and smuggled into Syria. But something went awry, and he was, instead, detained and deported back to Austria, where he faced criminal charges.
In April 2019, Fejzulai was sentenced to 22 months in prison, where he went through a de-radicalization program and was released early—in December.
Initially, authorities believed there was more than one gunman, and on Monday night, they ordered residents of the city to stay indoors, as they searched for others. But a day later, after careful review of videos from the scenes of the shootings, they determined that Fejzulai had been the only shooter.
In their investigation, police, on Monday night and Tuesday, "raided nearly two dozen houses across Austria," The Wall Street Journal reported. Fourteen people were arrested, including two in Switzerland.
Austrian authorities believe that Fejzulai acted alone, the Journal said, but the others who were arrested are also Islamic extremists, and they are being investigated for possible ties to the murders.
The mosque that Fejzulai attended, which promulgated a radical version of Islam, was among the sites raided on Tuesday, and Austrian authorities have closed it down.
There was a second terrorist attack on Monday—in the Afghan capital. At least 22 people, mostly students, were killed in the assault on Kabul University. The occasion was a book fair for Afghan and Iranian authors, which was attended by Iran's ambassador to Afghanistan. The Taliban denied any responsibility, and this attack, too, was claimed by the Islamic State.
The Prime Minister of the Kurdistan Regional Government, Masrour Barzani, joined world leaders on Tuesday in condemning the assaults.
Read More: PM Masrour Barzani conveys 'solidarity' in wake of Vienna, Kabul attacks
Denouncing "the horrific attacks in Vienna and Kabul," Barzani tweeted, "We must stand united against such heinous acts."
The US State Department has offered a reward of up to $10 million for information on the Islamic State's new leader, whose real name, it said, is Amir Muhammad Sa'id Abd al-Rahman al-Mawla.
Mawla is an Iraqi, and he "was a senior terrorist leader in ISIS' predecessor organization, al-Qa'ida in Iraq (AQI)," the State Department said. He "steadily rose through the ranks to assume a senior leadership role as the ISIS deputy leader," before becoming its leader, following Baghdadi's death.
Editing by Karzan Sulaivany