Syrian regime-aligned militia, Kurdish-led forces clash in Hasakah; casualties reported
Syrian regime-affiliated militias killed one person as they fired upon Kurdish-backed forces in Hasakah.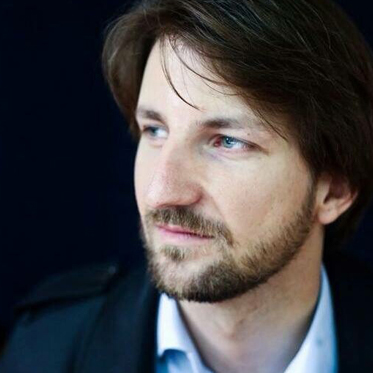 Wladimir van Wilgenburg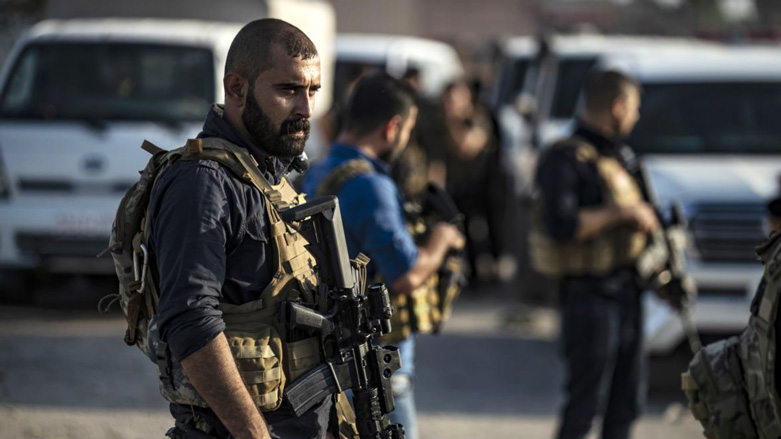 ERBIL (Kurdistan 24) – One person was killed on Saturday after members of the pro-Assad regime militia known as the National Defense Forces (NDF) fired on the Internal Security Forces in Hasakah city.
The local pro-Kurdish Hawar News Agency (ANHA) reported that the NDF "fired at a checkpoint held by the Internal Security Forces (also known as Asayish) in the Marsho Quarter in the city of Hasakah," with the Kurdish-led forces exercising restraint.
According to local reports, one person was killed, while three others were injured.
The incident occurred after Syrian government supporters protested against an embargo by the Asayish on the Syrian regime security squares in Hasakah and Qamishlo.
A meeting was held today between the leadership of the governor of #Hasaka, the police chief, and heads of the security services at the provincial council headquarters in al-#Hasakah city to mobilize and generate discord between #Kurds and #Arabs. pic.twitter.com/8BaJw8yGg2

— Hoşeng Hesen (@HoshangHasan1) January 30, 2021
Before the incident, local security forces warned civilians to stay away from regime positions fearing provocations. The Hasakah governor also held a meeting with the Asayish a day before the demonstrations.
On Wednesday, there was a similar pro-Syrian regime protest in Hasakah during which the Asayish fired bullets in the air as a warning after protestors started to throw stones.
Tensions have long been high between forces backed by Assad in Syria's west and the Kurdish-led administration in the east. On January 23, a member of the pro-regime NDF forces was killed after they attacked an Asayish checkpoint in Qamishlo.
The Asayish have earlier imposed a blockade on regime positions in Hasakah and Qamishlo cities. This was in response to Assad forces encircling Kurdish positions in northern Aleppo governorate and two of Allepo city's Kurdish neighborhoods—al-Ashrafiyyah and Sheikh Maqsoud. Assad-backed groups reportedly prevented food and fuel, amid the cold winter months, to reach those areas.
Tensions between Syrian government and Kurdish-led authorities increased after rumors on January 14 that a Turkish delegation led by Turkish spy chief Hakan Fidan visited either Syria or Russia to meet with the top Syrian officials.
According to the Syrian Observatory for Human Rights (SOHR), it has been more than 20 days since Asayish forces 'besieged' the regime in the security squares in Qamishlo and Hasakah.
The SOHR also reports that the Asayish forces in Qamishlo city impose a siege only on regime-affiliated authorities and services, but civilians can travel back and forth.
Syrian Kurdish politicians have blamed Damascus for reaching a secret deal with Turkey.
Vice-Presidency of the Autonomous Administration of North and East Syria (AANES), Badran Çiya Kurd, told ANHA on Saturday that there is "cooperation and partnership between the Damascus government and the Turkish occupation."
According to SOHR, Russia is reportedly mediating between Damascus and the local administration to find a solution and allow aid to go to thousands of displaced Kurdish civilians from Afrin living in camps in northern Aleppo near Tal Rifaat.
Mohammad Ibrahim, a local researcher and analyst focusing on northeast Syria, told Kurdistan 24 that the earlier Astana mechanism that in 2017 brought Russia, Turkey and Iran into a common understanding in Syria is also clearly aimed at weakening the Kurdish-led Syrian Democratic Forces (SDF), a US ally.
"The mechanism brings opposition and regime under control while they unite their efforts against northeast Syria. Both sharing intelligence, operating sleeper cells, and pushing Arab tribes against the SDF and its governance body," he said.
Editing by Khrush Najari