Authorities in Iraq's Nineveh exhume victims' remains at Badush mass grave
"Thousands of families are waiting to know what happened to their relatives."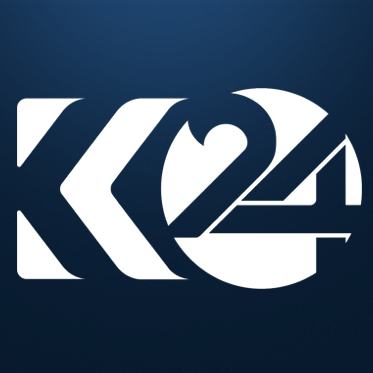 Mustafa Shilani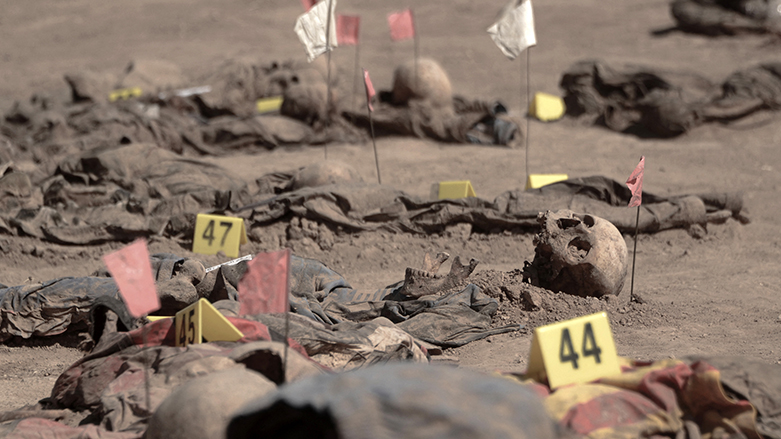 ERBIL (Kurdistan 24) – Iraqi authorities began exhuming the remains of 123 individuals from a Nineveh province grave containing victims of an ISIS mass killing campaign in 2014.
Unearthing of the site began in late May when the federal Department of Mass Graves Affairs and Protection said it had begun operations at one of the mass graves that includes the remains of nearly 600 people who were killed "on sectarian grounds."
---
---
Following ISIS's takeover of Badush prison, the organization captured about 1,500 inmates and then transported them by trucks to an isolated desert area nearly two kilometers away.
Survivors of the mass killing told Human Rights Watch (HRW) in 2014 that ISIS militants "separated the Sunni from the Shia inmates, then forced the Shia men to kneel along the edge of a nearby ravine and shot them with assault rifles and automatic weapons."
"The gunmen also killed a number of Kurdish and Yezidi inmates of Badoush Prison," the survivors added.
Iraqi forces discovered the mass grave as they retook Badush town in March 2017 as part of battles that ended with the defeat of ISIS in Nineveh province at the end of the same year.
---
---
"Thousands of families are waiting to know what happened to their relatives," Nineveh governor Najm al-Jubburi told Agence France-Presse. The agency reported, "dozens of family members of the victims have given blood samples, which will be compared to the DNA of the remains."
A source in Nineveh province told Kurdistan 24 that the process is being carried out in cooperation with the Forensic Medicine Department and the United Nations Investigative Team to Promote Accountability for Crimes Committed by Da'esh/ISIL (UNITAD) and the International Commission on Missing Persons.
Saleh Ahmed, a member of a government commission tasked with identifying the victims, outlined to AFP tough working conditions as the dedicated teams continue the process.
According to a UN report on ISIS's crimes in Iraq, the terrorist group has left behind more than 200 mass graves since 2014. The sites reportedly contain the remains of up to 12,000 victims.
Editing by Khrush Najari