US reiterates commitment to securing Iran nuclear deal, despite Raisi's poor human rights record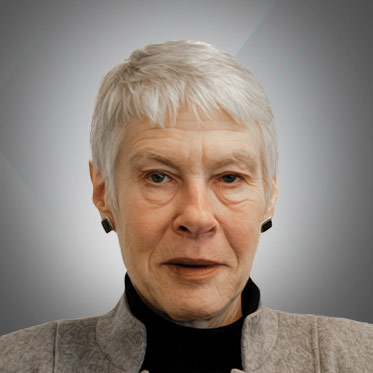 Laurie Mylroie
WASHINGTON, DC (Kurdistan 24) – On Sunday, US National Security Council Advisor Jake Sullivan affirmed the Biden administration's determination to revive the 2015 Iranian nuclear deal, formally known as the Joint Comprehensive Plan of Action (JCPOA), despite the election of the ultra-conservative Ebraham Raisi as Iran's new president.
Raisi's Human Rights Record
Sullivan spoke on ABC News' "This Week," and the host, George Stephanopoulos, began by asking him about Iran's new, hard-line president.
Raisi was sanctioned by the US in November 2019, eight months after he was appointed to head Iran's judicial apparatus. In announcing its new economic penalties, the Treasury Department cited a United Nations report which stated that the Iranian judiciary had approved "the execution of seven child offenders last year," despite "human rights law prohibitions against the death penalty for anyone under age 18," adding, "there are at east 90 child offenders currently on death row."
As first deputy head of Iran's judiciary, a position Raisi held from 2004 to 2014, he "was involved in the regime's brutal crackdown on Iran's Green Movement protests that followed the chaotic and disorderly 2009 election," the Treasury statement said.
"Previously, as deputy prosecutor general of Tehran, Raisi participated in a so-called 'death commission' that ordered the extrajudicial executions of thousands or political prisoners in 1988," it continued.
The promotion of human rights and other democratic values is a key part of the Biden administration's national security policy, but when Stephanopoulos asked Sullivan about Raisi, he received a discordant response.
"The new Israeli prime minister this morning, Naftali Bennett, called [Raisi] the hangman of Tehran, called his election a wake-up call for the West. Do you agree with that reaction?" the ABC host asked.
"What we need to do in the United States is keep our eye on the ball," Sullivan responded—avoiding the issue of Raisi's human rights record.
"Our paramount priority right now is to prevent Iran from getting a nuclear weapon," Sullivan explained, and "we believe that diplomacy is the best way to achieve that, rather than military conflict, and so we're going to negotiate in a clear-eyed, firm way with the Iranians to see if we can arrive at an outcome that puts their nuclear program in the box."
Most, if not all, US allies in the region oppose the effort to revive the JCPOA. They do not believe that it will achieve the declared US objective of preventing Iran from acquiring a nuclear bomb. Meanwhile, the US overlooks all other forms of Iranian aggression, including its support for proxy militia forces, terrorism, and its missile program.
In essence, the US treats all those issues just as Sullivan did when asked about Raisi's human rights record. Nothing matters but re-establishing the nuclear deal. The Obama administration was criticized for doing this, and the Biden administration appears to be doing much the same.
Indeed, its approach to reviving the JCPOA has been strongly criticized in Congress by both Democrats and Republicans.
Read More: Senior US Senators, on bipartisan basis, criticize Biden administration over Iran nuclear deal
The Biden administration says that it will first restore the JCPOA—what it calls "compliance for compliance"—and then negotiate follow-on agreements with Iran to address the other issues of concern. But if the major sanctions are lifted, what incentive will Iran have to reach agreement on the other issues? And if they are not lifted, what incentive will Iran have to return to the JCPOA?
Israel is the US ally that has been most vocal in its opposition to a revival of the JCPOA. The Chief of Staff of the Israeli Defense Forces, Lt. Gen. Aviv Kohavi is visiting Washington this week, and he will meet with Secretary of Defense Lloyd Austin and senior US military officers, as well as Sullivan.
Israel's Defense Minister, Benny Gantz, paid a quick visit to Washington earlier this month, in which he met Austin and other senior US officials. Before meeting Austin, Gantz spoke with reporters and described Iran's nuclear program as an "existential threat" to Israel. He also warned, "Given the scope of the threat, Israel must always make sure that it has the ability to protect itself."