Female Iraqi artist challenges cultural norms at Erbil exhibition
Sumayah sews together used garments to create artistic pieces that seek to highlight women's rights and health, among other issues.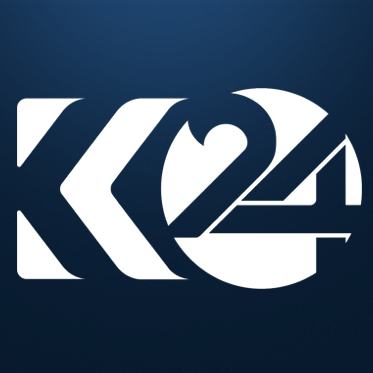 Halgurd Sherwani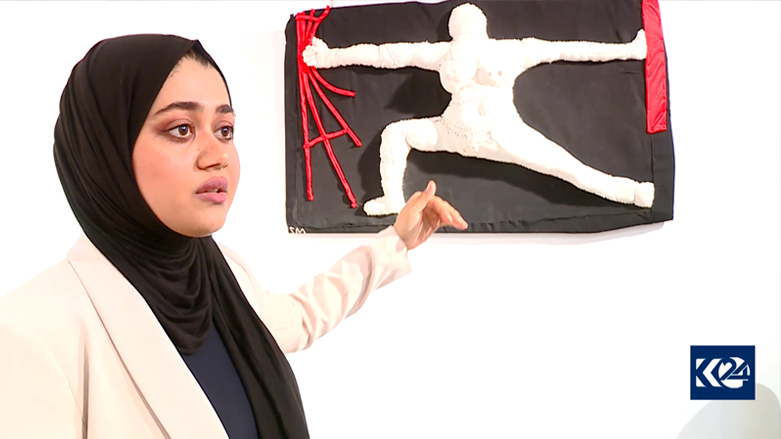 ERBIL (Kurdistan 24) – A young female Iraqi artist wants to challenge cultural norms a deeply conservative society imposes on women through her creations.
Sumayah, 25, is an outspoken artist from the southern Iraqi province of al-Diwaniyah, and, using her work, she seeks to shed light on women's rights and health by critiquing cultural norms and deep-seated stereotypes.
Conservatism and power politics are two other themes Sumayah explores, she told Kurdistan 24 earlier this week. The pieces she creates are used garments she sews together.
The young artist visited the Kurdistan Region capital of Erbil to showcase her work at Framing Photojournalism School on Saturday.
A graduate of fine arts, Sumayaha began her artistic journey as a tailor; she learned her sewing skills from her mother.
She told Kurdistan 24 that she chose to showcase her work in Erbil to demonstrate to "the free women" of the city the struggles of Iraqi women in the other culturally orthodox parts of Iraq.
"I wanted to closely see the freedom Erbil women enjoy as there is less freedom for Iraqi women" in central and southern parts of the country, the young artist said. She called on Kurdish women to support fellow Iraqi women in their struggle for gender equality.
On Monday, Erbil hosted another exhibition to promote intercultural artworks by Iraqi Arab and Kurdish artists. There were a total of 47 participants in the event.
Additional reporting by Hero Mawloodi