Kurdistan Region increasingly relies on locally-bottled water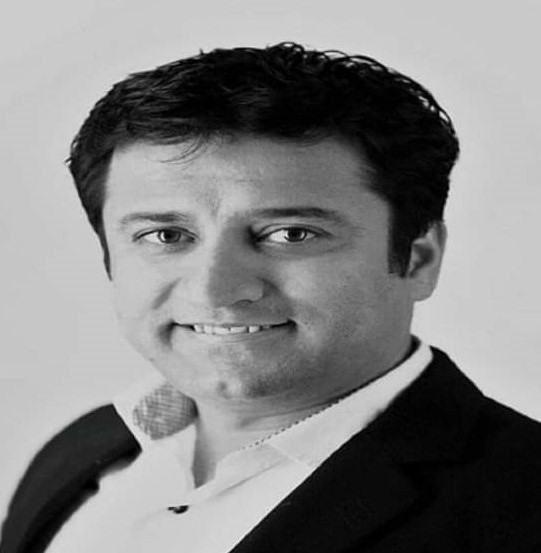 Goran Sabah Ghafour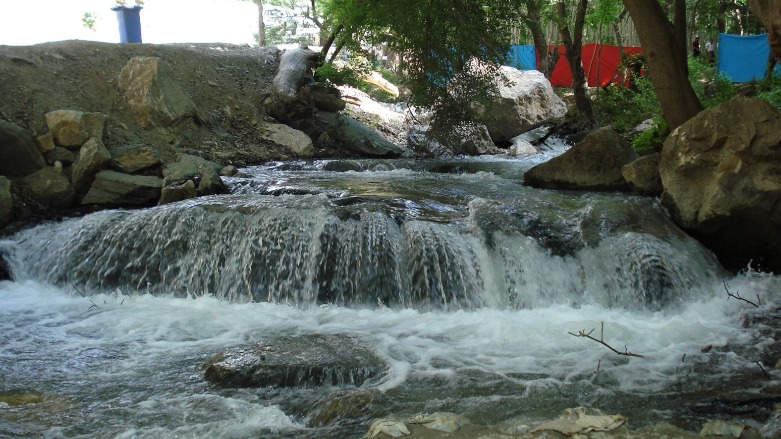 ERBIL (Kurdistan 24) – Demand for bottled water in the Kurdistan Region of Iraq has consistently increased since the early 2010s.
"Even if daily work hours reach 50, it wouldn't be enough. And the region no longer imports it from outside," says the manager of the Rayan bottled water factory, Majid Ahmed.
As he supervises his factory through a computer screen in his small office in the eastern city of Sulaimani, says that his factory produces some 20,000 boxes on a daily basis. Each is filled with 12 bottles, all of which will be sold within 24 hours.
Sherko Ra'uf, manager of the Wan water bottling and distribution company in the same city, also spoke to Kurdistan 24, tracing the origin of the Kurdistan Region's water industry to the time when the World Health Organization (WHO) established a lasting presence there in 2004 amid a spike in local cholera cases.
"The first bottled water product to hit the market was the Turkish Hayat (Life) brand, which was imported solely for foreign organizations," he added.
During the interview, a ringtone for his mobile phone – the sound of dripping water – prompting Ra'uf to stop, smile, and then continued, "The cholera outbreak encouraged people to drink bottled water and this is why demand in Sulaimani is much higher than other cities of the region."
In the summer of 2017, 750,000 bottles of water were sold daily. Soon thereafter, the number soared to 1.5 million bottles per day in the Kurdistan Region, according to shop owners in Erbil.
Sitting in his dark office where he has put some blue water bottles on a white metal shelf, Ra'uf stated that the region's health ministry banned tap water (along with jugs and glasses) in restaurants and all public places. After this decision, according to Sherko, the consumption of bottled water diversified to beyond the typical foreign organizations and US military customer base to encompass the general population.
The manager's face gleams brighter when commenting on the emerging competition among bottling factories, in a sector that was dominated by Iranian and Turkish companies until only last year. He was adamant, however, that demand was so high that this wouldn't – for now at least – prohibitively affect the profitability of individual companies.
According to Rayan manager Ahmed, demand for bottled water reaches its peak during the summer heat, as would be expected. This forces factories to work 24 hours a day to meet market needs in the warmer months, still working a 16-hour-day during the rest of the year in a production plan that uses surplus inventory when it is most needed in the summer.
He poked his finger at cartons of different-sized water bottles that were laid next to a brown cupboard, saying happily, "Our second factory for one liter and 1.5 liter water bottles will be opening soon."
Over his desk covered with paperwork, Ahmed added "under us is called the 'springs of devil.' It is a sea and we have two 110 meter wells which will provide us with water for ten years to come."
Meanwhile, Ra'uf explained that usable water for bottling could previously be found at a depth of 13 meters below land, but due to current drought conditions, the pumps must now start at 58 meters into the earth.
"Sulaimani has so much underground water, some individuals have their own wells at home and all the factories have dug wells," he remarks, adding that his factory draws from 127-meter-deep water wells.
Ra'uf adds that the water wells should be at least 100 meters deep because of concerns over dirt and other contamination.
Addressing past cases of water-borne illness brought about by consumption of bottled water, he claimed that this was caused by shop owners exposing bottles to sunlight for prolonged periods of time, saying, "They have no idea that sunlight ruins bottle water."
Read More: Sulaimani warns of surge in waterborne illness as region feels drought effects
When discussing government support of the industry, Ra'uf moved his legs and scratched his forehead, claiming that the government supports companies like his because it wants to discourage the importation of Iranian water.
"There is a lack of confidence about the process of water purification in Iran. Some think it is mixed in with tap water and that is why it is cheaper."
The first water bottled factory to be established in the region, Syrwan (also known as "Euphrates water") is located outside Sulaimani and is run by the Kurdistan Regional Government (KRG). Overall, there are 35 bottling water factories in the region, plus two additional plants producing larger-sized bottles, according to Ra'uf.
He concluded with an overview of the leading bottling plants in the Kurdistan Region. The largest of them, run by Hayat (not to be confused with the Turkish brand of the same name) in Zakho, a district in Duhok province, which produces 50,000 boxes per day and in second place is the Sulaimani-based Ala, producing 25,000 boxes daily.
With money to be made, the emerging local industry continues trying to keep up with a public thirst for, and dependence on, bottled water that only appears to be growing.
Editing by John J. Catherine