PHOTOS: PM Barzani and officials place flowers on the Feb. 1 martyr's monument in Erbil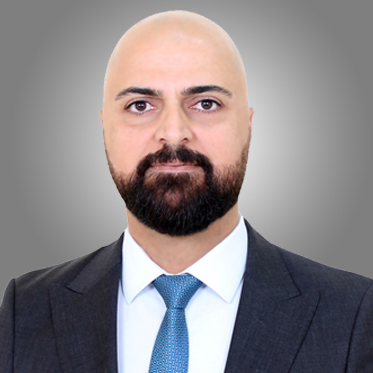 Dler S. Mohammed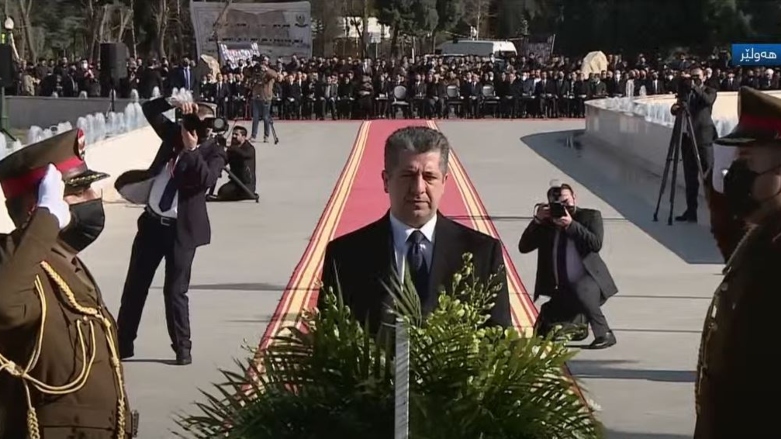 ERBIL (Kurdistan 24) – Kurdistan Region Prime Minister Masrour Barzani and Kurdistan Parliament Speaker Rewaz Faiq commemorated the Feb. 1 martyrs killed in a deadly terrorist attack in Erbil 18 years ago on Tuesday.
At the beginning of the memorial event, Prime Minister Barzani was the first to place flowers on the Feb. 1 martyr's monument in Erbil's Sami Abdul-Rahman Park. He was followed by parliament speaker Faiq and the representative of Kurdistan president Fawzi Hariri.
Families of the victims killed in the Feb. 1, 2004 attacks and religious representatives also attended the event and placed flowers on the monument.
On Feb. 1, 2004, two terrorists targeted the headquarters of the Kurdistan Democratic Party (KDP) and the Patriotic Union of Kurdistan (PUK) in Erbil with two massive bomb attacks that killed more than 100 people, including prominent leading members of both parties.
The martyr's monument was built for the victims of that terrorist atrocity in Sami Abdul-Rahman Park. The park, the biggest in the Kurdistan Region's capital, is named after one of the victims, who was serving as the Deputy Prime Minister of the Kurdistan Regional Government (KRG) when he was killed.