Tripartite parliamentary alliance intensifies efforts to meet amidst threats
Sadr arrived in Baghdad's Green Zone on Monday night amid efforts to arrange what political observers call a "summit meeting".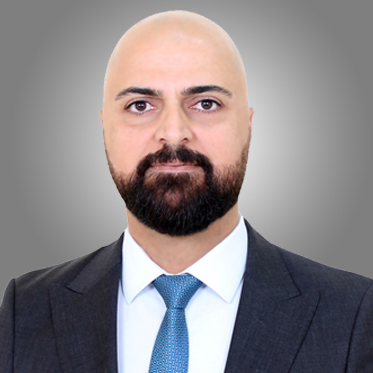 Dler S. Mohammed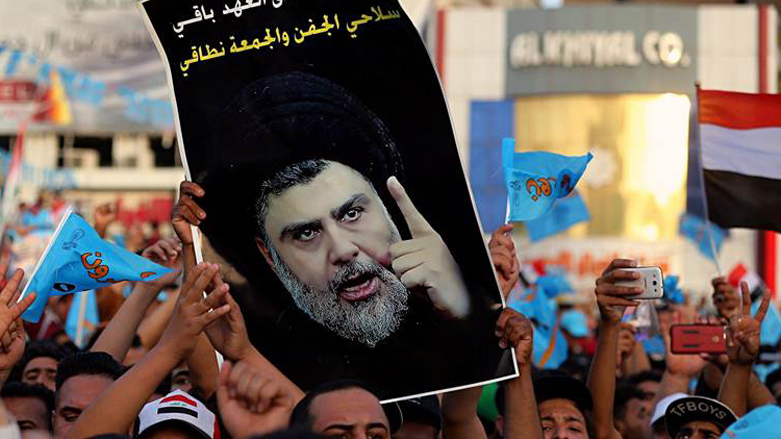 ERBIL (Kurdistan 24) – The tripartite alliance of Muqtada al-Sadr's Sadrist Movement, Mohammed Al-Halbousi, and Khamis al-Khanjar's Al-Siyada Alliance, and Masoud Barzani's Kurdistan Democratic Party (KDP) is intensifying efforts to meet soon amid threats against them.
Sadr arrived in Baghdad's Green Zone on Monday night amid efforts to arrange what political observers call a "summit meeting".
This meeting will likely take place on Tuesday. It's not yet known where it will be held. Its purpose is reportedly to set a timetable for parliament's next steps for electing a new president and prime minister for the country and to formally announce the list of names of the alliance's parliamentary bloc.
The KDP wants guarantees from Sadr that his movement's parliament members will vote for the KDP's candidate for the Iraqi presidency. The Iraqi Federal Supreme Court (FSC) has yet to decide whether the parliament's decision to reopen the door for nominating new presidential candidates was constitutional.
In this meeting, Sadr intends to reaffirm his promise to Barzani that he will support the KDP's candidate.
Parliament members from the Shiite Coordination Framework (SCF) submitted a lawsuit against the parliament's decision to reopen the door for submitting new presidential candidates. The case is now pending FSC's decision.
Read More: 'Iraqi Federal Supreme Court is politicized, under external influence': Legislator
Barzani spoke over the phone with Sadr on Thursday as government formation efforts dragged on. The two officials discussed the latest developments in the country, a readout from the KDP president's office said.
They agreed on the need for a meeting of their tripartite parliamentary alliance.
Sadr has remained adamant that his alliance will form a national majority government. His Shiite Coordination Framework opponents oppose this, instead insisting on another consensus-based government.
Read More: Recent talks between Sadrists and Coordination Framework were not fruitful: official
Members of the former alliance have even received death threats.
On Feb. 18, Al-Halbousi announced that he received death threats in a tweet.
February 18, 2022
"From the beginning, we chose politics as an alternative to the arms raised in our faces in our areas because of our certainty that violence does not build states. States are built on freedom, justice, and equality under the constitution and the rule of law," Al-Halbousi tweeted.
He added that uncontrolled elements are "trying to break the state's prestige by demolishing its pillars and threatening its components."
"We did not fear the weapons before, and we will not accept today's threats, and we will not change our approach that insists on building the state away from violence," Al-Halbousi went on to stress.
Sadr defended Al-Halbousi in a tweet.
February 18, 2022
"From here, I say stop threatening, we will not return the country to the corrupt, and we will not sell the homeland to those behind the borders," he tweeted. "The majority of the people are with the government of the national majority, and we will not stand idly by, and we will not allow terrorism and corruption to control us."
Since the beginning, Sadr has made it clear that he would accept all parties under the Framework to participate in the "national majority government" he intends to form with his allies, except for Nouri Al-Maliki's State of Law.
In previous statements, Sadr accused Malki of being corrupt and surrendering Iraqi territory to ISIS.
According to Shivan Jabari, Kurdistan 24's correspondent in Baghdad, the Framework is intensifying its efforts to form a new alliance that includes the Patriotic Union of Kurdistan (PUK), former members of the Azm alliance, and several independent parliament members.
According to Kurdistan 24 information, the new alliance, named Constancy, includes about 123 parliament members and will be led by Maliki.
Maliki and his partners intend to form the new alliance soon and formally submit it to the parliament's presidency and announce it as the biggest parliament's bloc.
Maliki's new alliance supports the PUK's Barham Salih for the presidency.
Sadr also wants to formally submit the names' list of the triple alliance to the parliament's presidency and announce it as the biggest parliamentary bloc.
The Shiite, Sunni, and Kurdish political parties under the triple alliance of the Sadrist Movement, Al-Siyada, and the KDP will have 182 seats altogether. The coalition also intends to gain some additional seats by convincing some independent members of parliament to join the bloc.
According to Jabari, only 16 days are left to elect a new Iraqi president, and the parliament has already made all necessary procedures.