Mass graves of suspected ISIS victims to be unearthed in Kirkuk
The site of the graves was previously used as a US military base, before the onset of the terror group.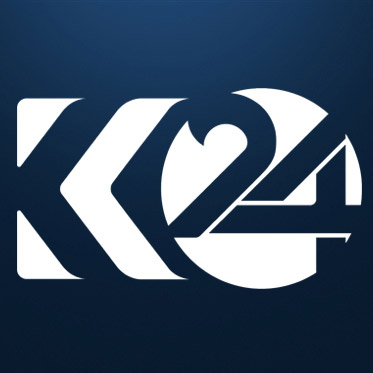 Kurdistan 24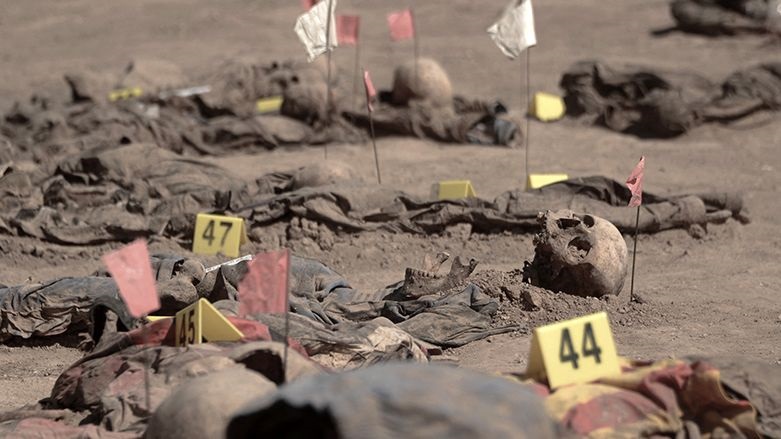 ERBIL (Kurdistan 24) – At least three mass graves are set to be unearthed in southern Kirkuk, after they were discovered six years ago when the so-called Islamic State militants were defeated.
The bodies of "hundreds of civilians killed by ISIS" are believed to be in the three mass graves, Marwan Aani, the head of media and communications at the Kirkuk governorate, told Kurdistan 24 on Monday.
A special team from Baghdad, in cooperation with the United Nations investigative body for ISIS crimes, known as UNITED, is expected to undertake the excavation process, Zamiya Mohammed, the head of the Kirkuk office of the Iraqi High Commission for Human Rights, told Kurdistan 24.
The site of the graves was previously used as a US military base, before the onset of the terror group.
Following the summer of 2014, the extremist militants turned the area into a "torture chamber, prison cell, and execution venue" for hundreds of civilians, Ali Hamadi, the deputy Kirkuk governor for technical affairs, told Kurdistan 24.
The identities of the victims are unknown, Hamadi stated, adding that DNA tests will be done after the unearthing process.
The graves were found six years ago by workers trying to construct a building for the province's General Directorate of Traffic Police, the provincial official added.
Although the terror group was territorially defeated in 2017, remnants of the group in northern parts of the country, including south of Kirkuk, continue to conduct hit-and-run attacks against security forces as well as civilians. Abducting people for ransom appears to be re-emerging by the terror group.
Officials continue to discover mass graves, particularly in the Yezidi-majority town of Sinjar, where ISIS committed "genocide," according to the United Nations and the Iraqi government.
In addition to abducting and sexually enslaving thousands of Yezidi women and girls, at least 3,000 members of the faith were killed by the group.
Iraq is home to other unearthed mass graves, dating back to the eight-year Iran-Iraq war in the 1980s and Kurdish victims of the former Ba'athist regime led by Saddam Hussein. At least 8,000 members of the Barzani tribe were killed by the regime and were laid in mass graves in the western and southern deserts of the country.
Kurdistan 24 Kirkuk reporter Hemin Dalo contributed to this report