PM Barzani inaugurates Erbil's 2023 tech expo
Over 30 small businesses and startups are planned to take part in the event which will last for four days until June 9.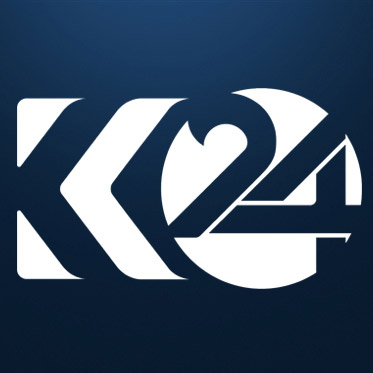 Kurdistan 24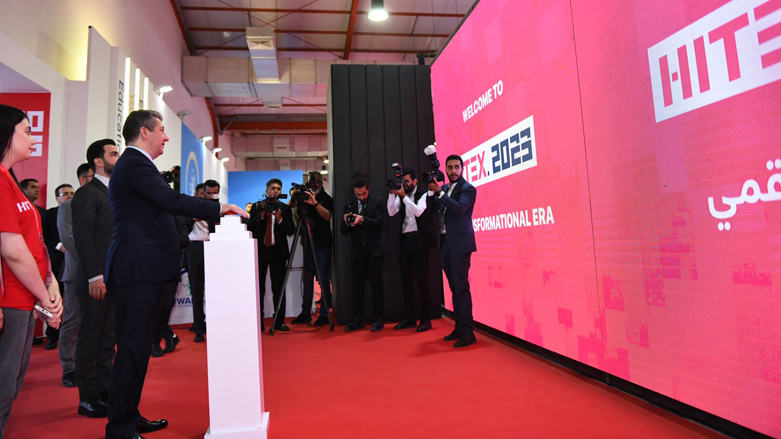 ERBIL (Kurdistan 24) – Kurdistan Region Prime Minister Masrour Barzani on Tuesday inaugurated Erbil's fourth tech exhibition, known as HITEX, where the most recent technological innovations and products are showcased, according to a government statement.
I'm glad to see the tech space continue to grow. A #StrongerKurdistan depends on it. #HITEX23 pic.twitter.com/o7T3NSTphr

— Masrour Barzani (@masrourbarzani) June 6, 2023
The Hawler International Technology Exhibition (HITEX) launched its fourth version with the participation of more than 120 exhibitors from 20 countries in the Kurdish capital on Tuesday at 10:00 AM (Erbil time), according to the expo organizers.
For the third year in a row, Prime Minister Masrour Barzani inaugurated the tech expo, which is dubbed by the organizers as the "largest technology exhibition" in Iraq and its Kurdistan Region.
Barzani toured the exhibition along with the event's organizers to inspect the new innovations.
In addition to showcasing the latest tech products and innovations, the four-day expo is expected to host panels to discuss the challenges and role of technological innovations in a "digitalized era".
Over 30 small businesses and startups are planned to take part in the event which will end on Friday.
More than 10,000 participants have already registered to visit the annual expo, which is held at Erbil International Fairground.
"HITEX allows exhibitors to make business deals and partnerships locally and internationally, and the ability to apply to governmental tenders," according to the organizers.
The event comes as the Kurdistan Regional Government (KRG)'s ninth cabinet is ramping up efforts to digitalize its public services.
In a bid to reduce excessive bureaucracy in business registration, the government on Sunday announced its online Business Registration System (BRS), which slashes the cost of registration by over 80 percent for a shorter period of time.
The issuance of digital driving licenses and online visa applications have been similarly part of the government's efforts to be a "GovTech powerhouse" by 2025. The Region has a digital transformation strategy that lays out its ambitions for a tech-based service provision.