Syrians lose life-saving care as Turkey halts medical visits
Seriously ill Syrians in the country's last rebel bastion of Idlib used to be able to access life-saving care across the border.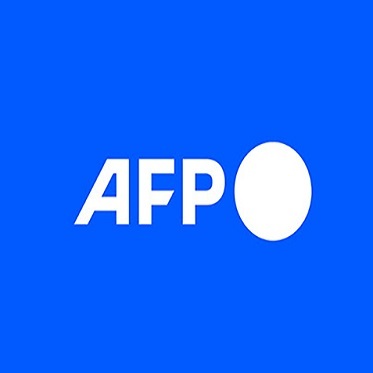 AFP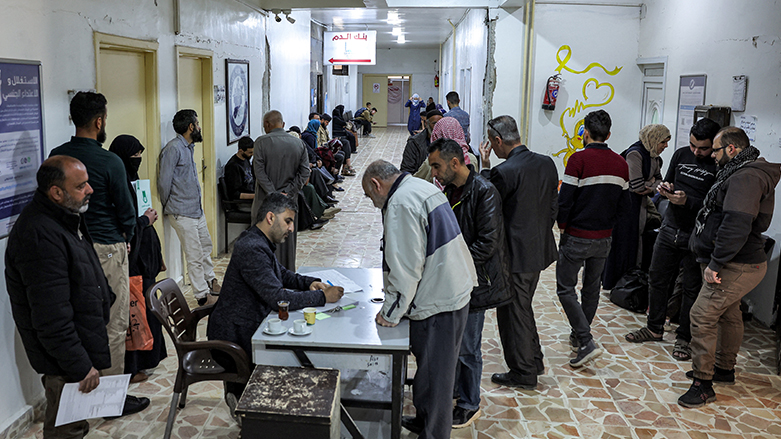 Huddled inside a tent in rebel-held northwestern Syria, Umm Khaled says she fears her baby will die unless she gets specialist treatment in neighbouring Turkey for a congenital heart defect.
Seriously ill Syrians in the country's last rebel bastion of Idlib used to be able to access life-saving care across the border.
But the main crossing there for medical visits slammed shut after a deadly earthquake ravaged southern Turkey on February 6, prompting Ankara to prioritise its domestic needs.
Born just a week before the disaster, baby Islam needs urgent cardiac surgery, unavailable in Syria's war-scarred Idlib region where the healthcare system fell into further disarray after the quake.
"I watch my daughter suffer and I can't do anything about it," said Umm Khaled, showing only her eyes and hands beneath her black niqab.
The 27-year-old said her baby was losing weight and her condition worsening.
Islam often struggles to breathe, and a doctor has warned that repeated such episodes, which put further strain on her heart, could be deadly without an operation or treatment.
But only cancer patients have been allowed to cross into Turkey after months of waiting -- and only since Monday.
"When she cries, she turns blue and her heart beats very fast," Umm Khaled said, as her three other young children sat on the ground in their tent in the village of Halzoun.
"I hope they'll open the crossing soon," she said, baby Islam squirming in her lap.
Treatment 'unavailable'
Doctors in Idlib refer most heart and cancer patients to Turkey, where they can receive free treatment under an agreement between local authorities and Ankara.
Burns victims, premature babies and people requiring complicated surgery have also been allowed to cross.
But after the quake ravaged health facilities on the Turkish side of the border, Ankara halted medical visits through the Bab al-Hawa crossing -- the sole access point for patients from Idlib.
The border has remained open for United Nations humanitarian aid, goods and even Syrians visiting relatives in the area.
Firas al-Ali, diagnosed with a benign tumour near his brain in 2017, has undergone surgery and tests in Turkey, where he usually gets medication and treatment every three months.
He had been waiting for treatment on February 23, but then the earthquake struck.
"Due to the delay, I'm getting pain in my eyes and my head," the 35-year-old blacksmith said.
"My treatment is unavailable here and if it is, it is expensive and I can't afford it."
Rebel-held Idlib is home to around three million people, many of them displaced from other parts of Syria and dependent on humanitarian aid.
Government-held areas of Syria are off limits to civilians from Idlib. The Syrian side of the Bab al-Hawa crossing into Turkey is controlled by the country's former Al-Qaeda affiliate, Hayat Tahrir al-Sham (HTS).
Syrians 'risk dying'
The Syrian American Medical Society (SAMS) runs the only centre in Idlib for cancer patients.
Paediatric oncologist Abdel Razzaq Bakur said the clinic lacked diagnostic equipment and medications, and had been overwhelmed by "numerous patients who urgently need to be admitted in Turkey".
The children's ward alone has admitted 30 patients left untreated by the border closure, he said.
Around 40 more "haven't been getting chemotherapy and their condition is very bad -- some risk dying".
Some families had tried to get medicine from Turkey or Lebanon, but prices were often prohibitive, he added.
"Most people can't cover their basic daily needs, so how are they supposed to secure chemotherapy doses?" he asked.
Yusuf Haj Yusuf, 60, was scheduled to have chemotherapy in Turkey the day the quake struck and said a recent scan showed his lung cancer had worsened.
He had asked relatives to help pay for treatment in Idlib but "no longer had the strength" to raise funds.
"I was very happy about the reopening of the crossing," he said.
"After the earthquake, we cancer patients have suffered a lot. We have all been waiting to return to the Turkish hospitals."