First batch of Kurdistan Region pilgrims embarks on Hajj  
The first group of Iraqi pilgrims from federal provinces arrived in Saudi Arabia in early June.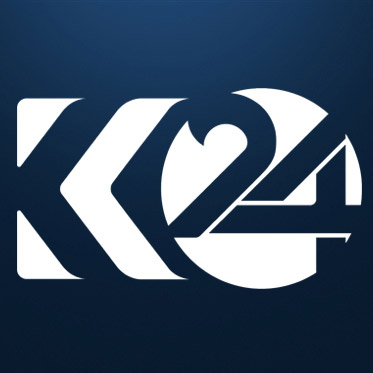 Kurdistan 24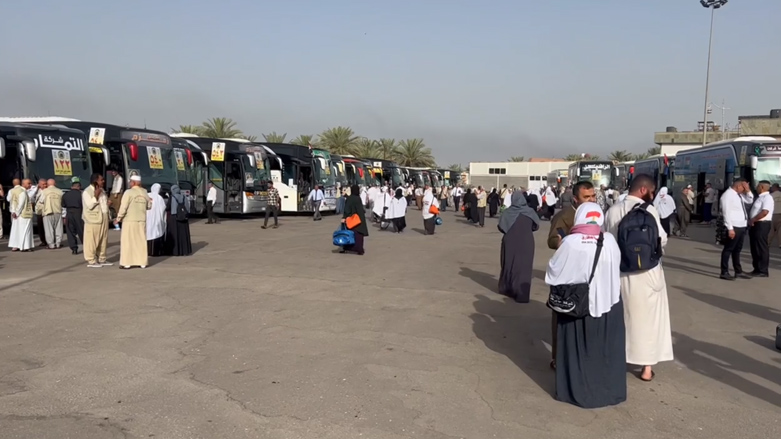 ERBIL (Kurdistan 24) – More than 650 Kurdistan Region pilgrims on Friday left for Saudi Arabia overland to embark on the annual Hajj, an Islamic obligation for any able-bodied believer.
Traveling by buses, the 690 Kurdish pilgrims have arrived in southern Karbala province, where they are set to head to Saudi Arabia through the Iraqi-Saudi border crossing of Arar.
Numbered 3,994 pilgrims, those who wish to travel by airplane will begin the trip on Monday, according to the General Directorate of Hajj and Umrah.
The first group of Iraqi pilgrims from federal provinces arrived in Saudi Arabia in early June.
Approximately 37,000 pilgrims from both Iraq's Kurdish region and federal provinces are expected to perform the Hajj ritual in 2023.
Air travelers will pay around 5.65 million Iraqi dinars (approximately $3,800) while those who travel by land are charged a little more than 4 million dinars.
The sums are paid by the pilgrims to the Hajj and Umrah authority which will cover all the necessary costs of the ritual in both Iraq and Saudi Arabia.
Travel agencies, contracted by the religious commission, will receive the pilgrims in groups and administers the necessary paperwork and training in both countries, Abdul Salam Al-Ani, owner of a travel company, told the Emirati The National newspaper.
Per instructions from the Saudi Hajj and Umrah Commission, all pilgrims must be vaccinated against a number of viruses and bacteria, including COVID-19, seasonal flu, meningococcal meningitis, yellow fever, and polio.
International pilgrimage to Saudi Arabia resumed in 2022 after its halt due to the coronavirus pandemic for two years.
Performing Hajj is one of the five pillars of Islam, obligating all able-bodied and financially eligible Muslims to undertake the ritual once in their lifetime.
Millions of Muslims visit the holy sites in Makkah and Madinah annually, on the eighth day of the Dhu Al Hijjah, the last month of the Islamic calendar.
The most famed part of the rituals is circumambulating the Kaaba shrine, which is considered the holiest site on the planet by all Muslims.
While the pilgrimage only takes six days, most Muslims spend weeks praying in the twin holy cities. Many Muslims also participate in a shorter form of pilgrimage, called Umrah, at any other time of the year.
The annual religious ritual generates $12 billion in revenues for the oil-rich monarchy.