Manbij civilians main victims of the fight against IS
Several civilians lost their lives and others were injured while fleeing the ongoing fight between the Kurdish-led, US-backed Syrian Democratic Forces (SDF) and the Islamic State (IS) group in the northern Syrian town of Manbij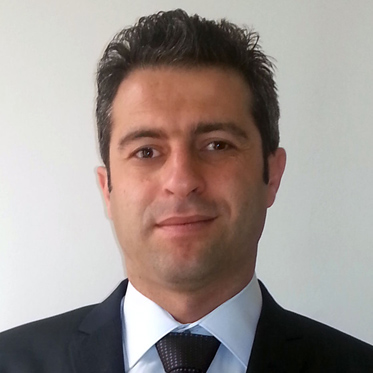 Hisham Arafat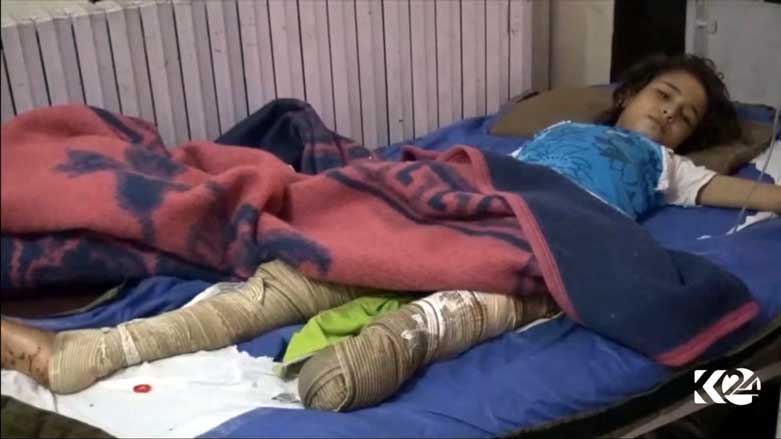 MANBIJ, Syria (Kurdistan24) – On Wednesday, several civilians lost their lives and others were injured while fleeing the ongoing fight between the Kurdish-led, US-backed Syrian Democratic Forces (SDF) and the Islamic State (IS) group in the northern Syrian town of Manbij.
Kurdistan24 interviewed many wounded civilians who were transported to the hospitals of the Syrian northern Kurdish town of Kobani.
Aya, a 10-year-old girl from Manbij, lost one of her legs in a mine blast as she was trying to flee the IS-held areas of the town with her mother, brothers, and sisters
Aya's family members were all wounded and transported to Amal Hospital in Kobani.
"While I was running with my children to reach a safe area, a mine exploded, and I was shocked to watch my baby girl lying on the ground with an amputated leg," said Aya's mother.
Kurdistan24 correspondent in Kobani reported that the number of the wounded civilians in Amal Hospital exceeded 200 since last week.
Dozens of wounded were transported to hospitals in the other cities and towns of Syrian Kurdistan (Rojava).
"There is a lack of medicine and medical tools as well as space," said Shivan, a surgeon in Amal hospital.
Suleiman, a 38-year-old married man from Manbij was injured while trying to take his family out of the town.
"I rescued part of my family and then when I returned to rescue the others, I was shot by a Daesh [IS] sniper with three bullets," said Suleiman.
Suleiman added that IS killed about seven of his relatives and wounded four, including his niece.
On June 19, the first groups of civilians fled Manbij with the aid of SDF and their allied brigades of Manbij Military Council (MMC) who opened two corridors in the east and southeast of the town.
On May 31, MMC and SDF launched the Manbij operation.
Manbij, which was taken by the Islamic State (IS) on Jan. 23, 2014, is 40 kilometers/25 miles from the Turkish border.
The Turkish border with Syria serves as the primary route for IS insurgents and other al-Qaeda affiliated groups coming from European countries and other parts of the world.
Editing by Ava Homa
(Redwan Bezar and Ekrem Saleh contributed to this report from Kobani and Manbij)