Masrour Barzani's nomination for prime minister and the making of history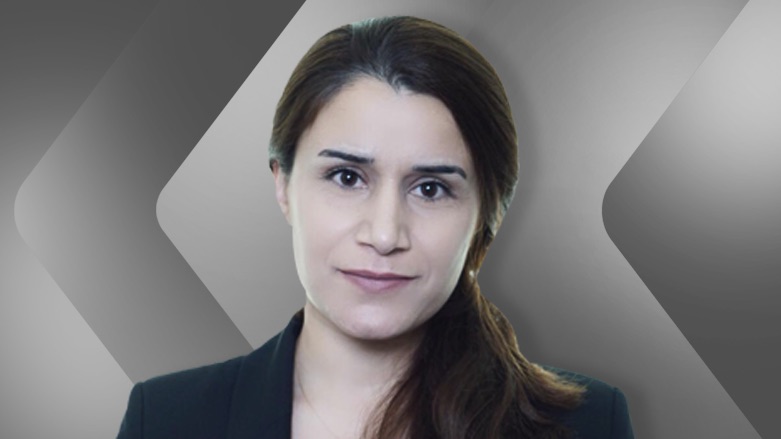 In many ways, the Kurdistan Region's September 2018 election for the 111-seat parliament was the first of its kind. The vote was the first in the post-Islamic State era, the first in the aftermath of the October 2017 Kirkuk events following the historic independence referendum, and the first that resulted in a single ruling party, the Kurdistan Democratic Party (KDP), winning 45 seats.
During previous election campaigns, people have demanded serious reforms. Nowadays, there is a strong belief the KDP is capable of delivering its campaign promises. Moreover, current Kurdistan Region Security Council (KRSC) Chancellor Masrour Barzani's nomination as the new prime minister has brought hope that the new government may be a reformist one that improves public services, instills social justice, targets corruption, and, above all, delivers better services than previous administrations.
Regarding equal opportunities, the time has come, if not already late, to see more women represented in government. In the Kurdistan Region, it has become easier to elect women into parliament mainly due to the female quota system. However, in the absence of any legal guarantee, women are largely underrepresented in executive branches. When it comes to appointing women to the cabinet, many jump to the conclusion that there are not enough eligible women to take ministerial posts. But this is not entirely true. According to the constitution, or other relevant laws, a minister is either appointed from among MPs or is someone outside the parliament. In both cases, it is within the prime minister's discretion to appoint ministers, and if he is willing to appoint women, he can do so and no one can prevent that. At least this is what experiences around the world show us.
For example, Spanish Prime Minister Pedro Sanchez has appointed 11 female ministers and six males. In Canada, Justin Trudeau has a gender-equal cabinet. This is not just happening in industrially developed democracies, it is also happening in developing countries. In October 2018, Ethiopia made headlines when it appointed its first ever female president. Additionally, the African nation's Prime Minister, Abiy Ahmed, formed a gender-equal cabinet—half of his ministers are women, including the defense minister. Speaking in parliament, Ahmed praised the new female ministers, underlining that they would "disprove the adage that women can't lead."
In Kurdistan, thanks to the Elections Law and the 30 percent female quota, the public as well as politicians are getting used to women alongside men in the parliament. Previously, only a handful of women could make it into the parliament bypassing quota threshold. In the latest elections, we saw more women get into parliament without the quota. This is promising but it does not necessarily mean there is more political and public acceptance and support for an active role of women in policy making. Political parties are obliged by law to support women standing for and being elected to the parliament. The public's acceptance of female MPs does not always mean they approve women's eligibility for parliament. In general, becoming an MP is expensive, and few women can financially support their campaigns alone, but many benefit from the quota system.
Choosing ministers for the government cabinet is different from electing MPs. Although the prime minister has no legal obligation to appoint women to ministerial posts, selecting ministers depends on the PM's discretion. Moreover, a government cabinet which usually contains 18 to 20 ministers is smaller than the overall parliament. As a result, it is not difficult to find four to six qualified females for ministerial posts. It is also possible to convince and support successful women, local and global leaders to run for political positions so they can be appointed to cabinet. For years, women have been underrepresented in top political and governmental positions. Of course, appointing women to the cabinet is not straightforward, but there are opportunities. It is not hypothetical to argue that the new PM is a reformist one who is willing to take opportunities, overcome challenges, join other reformist leaders, and form the first gender-representative cabinet.
Majida S. Ismael holds a Ph.D. in Public Law/Constitutional Law from the University of Liverpool, England.
The views expressed in this article are those of the author and do not necessarily reflect the position of Kurdistan 24.
Editing by Karzan Sulaivany