Turkey, stop brutalizing the women of Syria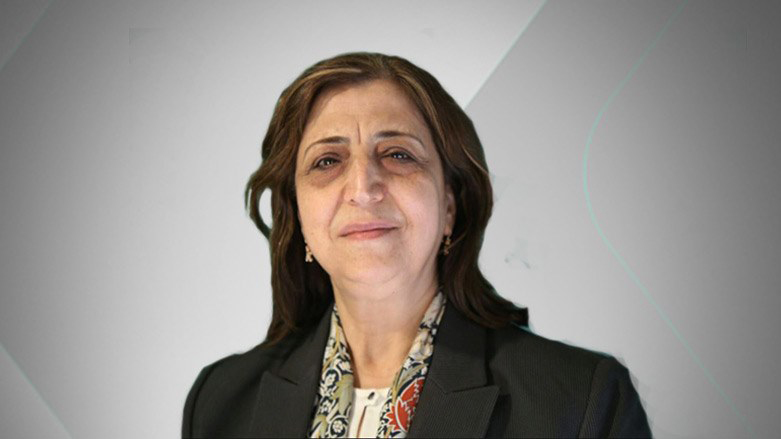 Last week, several women were found naked in a crowded prison cell in Afrin, northern Syria. The women were discovered in a clash between militias that began in a dispute over a small sum of money in a shop and ended with multiple civilians dead.
A video later showed women being led out of the detention site by members of another militia. They have not been allowed to return to their families. Some likely never will.
It sounds like many of the worst stories that came out of ISIS territory at the height of the group's power. But Afrin – formerly Syria's oldest Kurdish-majority region – is controlled by Turkey, a NATO member and US ally, and the Syrian National Army, the armed wing of the Syrian Interim Government, whose authority as a legitimate representative of the Syrian people is recognized by many states.
These reports may appear shocking. But they have shed light on something we in North and East Syria already know – while Syrian women have been on the frontlines defending their communities from ISIS, the groups that Turkey supports have sought to implement a reign of misogynist terror little different from what ISIS enforced.
The women in the video were not the first to have been kidnapped by Turkish proxies in Afrin. Human rights organizations in North and East Syria report that over 1,000 women and girls have been kidnapped in occupied Afrin since the occupation began in 2018. Many have been released after their families paid ransoms. Others have disappeared.
We know many of their stories. A mother working for the city water company, torn away from her children not once, but twice, for the crime of being Kurdish. A fifteen-year-old girl, forced into a van outside her home because she had protested her father's detention. A young woman who disappeared from her village in Afrin and was found days later in a hospital in Idlib, with severe injuries from torture and sexual assault. A Yezidi widow and her daughter, among the last members of their community remaining in their village, kidnapped within days of each other.
We also know why they were kidnapped: a refusal to remove themselves from public life, to stop existing as women of Afrin's historically diverse religions and cultures. Many victims of these crimes are accused of "dealing with the Autonomous Administration," often because they exercised their fundamental right to vote in an election or they served in elected office before the occupation.
I am a Kurdish woman who has dedicated years of my life to the cause of women's freedom in Syria. I am also a mother and grandmother, with many relatives who fled Afrin in the wake of the invasion because they knew what would happen to them if they stayed. I will not be silent when the women of my community are forced out of public life and torn away from their families at the whims of armed men. The international community cannot refuse to act either.
First, there must be an impartial international investigation into the cases of the women found in Syrian National Army detention this week, and of all victims of such kidnappings and arbitrary detentions. Neither Turkey nor the Syrian opposition appears willing or able to bring justice for these crimes. Humanitarian organizations must be allowed access to Afrin to document the scope and scale of violations, and the individuals and factions responsible must face consequences. Anything less puts every woman in Afrin at risk of being the next victim.
There must also be consequences for the political leadership of those groups that claim to represent the Syrian struggle for freedom while imposing a brutal reign of terror on Syrian women. The men who kidnap and torture our mothers, daughters, and sisters in Afrin today should not be able to call for international support at the United Nations tomorrow – especially not while the women of North and East Syria, who fight against this violence, are excluded from such talks.
As part of any political settlement, Turkey must withdraw from Syria. Their conduct in the areas they invaded has brought nothing but pain and suffering to our people. The international community must act to ensure that occupying forces and groups affiliated with them leave Afrin, and provide support so that the hundreds of thousands of people who were displaced are able to return safely to their homes.
Ultimately, while victimized in despicable ways, Syrian women are not victims. We are leaders in diplomacy and politics, in the fight against ISIS, and in our homes and communities. The international community cannot allow autocrats and militiamen to claim to represent us one day and assault us the next. For a just peace in Syria, incidents like last week's crimes in Afrin must stop – and our solutions to the problems of all forms of violence that we face must be heard.
Sinam Sherkany Mohamad is a Kurdish political figure and representative of the Syrian Democratic Council in Washington, DC.
The views expressed in this article are those of the author and do not necessarily reflect the position of Kurdistan 24.
Editing by John J. Catherine