Good oil, bad oil, it's Baghdad's issue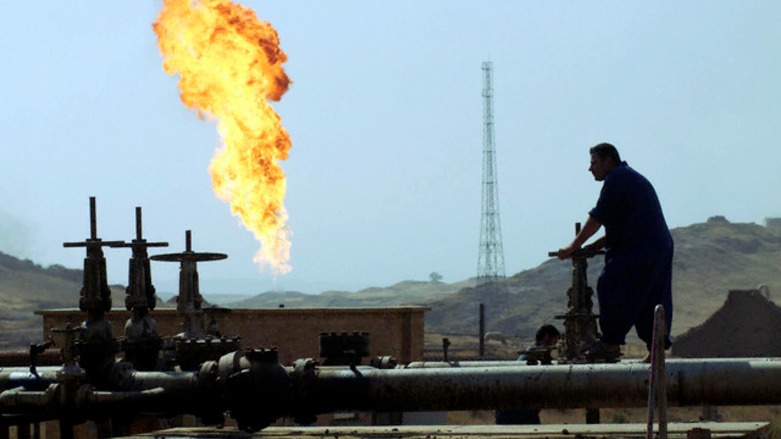 Oil's role in the modern history of Iraq, since 1927, has always been on the rise, even when new Iraqi regimes were democratically elected following the Iraq War in 2003. The state's devastated infrastructure and weakened economy pushed new governments to rely, again, on oil revenue, with the commodities' share in the public budget rising to 89 percent in 2019. Despite Iraq's noticeable earnings from crude oil, an estimated $850 billion between 2005 to 2018, no significant improvements in public welfare or economic growth have been achieved.
An oversized government, heavy public payroll, undeveloped private sectors, and endemic corruption are the main obstacles that prevent Iraq from expanding the uses of its oil revenue. Successive governments in Iraq have continuously failed social expectations and have been accused of widespread corruption, leading to mass public uprisings in recent years, especially in Baghdad and Basra, the political and economic capitals of the country.
The Iraqi government's solution for such problems has never led to economical or administrational reforms but, instead, Baghdad has tried to increase the state's oil production, as well as explore new fields. While the state's oil production rose to 4.8 million barrels of oil per day (bpd) in 2019, its internal and foreign debts plummeted to about $120 billion.
Meanwhile, the Kurdistan Regional Government (KRG), which governs the autonomous Kurdistan Region, began its own oil development plan in 2002, while Saddam Hussein was still ruling over Iraq.
Since the post-Hussein era, specifically in 2006, the KRG, under authority granted in various provisions of the newly enacted Iraqi Federal Constitution (primarily articles 111, 112, 114, and 115), established the necessary institutions to effectively direct its own oil production, distribution, and sales, placed under the administration of the Ministry of Natural Resources (MNR), to follow up its ambitious plans for the region's oil and gas sector. The KRG's parliament approved the Ministry's establishment in lawful accordance with the Constitution with the enactment of the Regional Oil and Gas Law in 2007. It is important to note that the Federal Government, at that time, did not contest the KRG's actions as it was under authority granted by the newly enacted Constitution.
While Iraq's oil production target frequently revised downward, Kurdistan's production, despite the federal government's bumping and loosing of Kirkuk's fields in 2017, raised to above 500,000 bpd in 2019—over 12 percent of Iraq's total production. However, more achievements in Kurdistan's oil sector brought more challenges in its relations with Baghdad.
Backed by the federal government's financial and legal support, Baghdad is on course to reach nine million bpd in 2023. The Kurdistan Region's arrangements, meanwhile, are followed through a Production Sharing Agreement (PSA), different from Iraq's Technical Services Contract (TSC) with International Oil Companies (IOC). But it seems that control over Kurdistan's oil and gas sector, most importantly, revenue from product sales, is the primary point of contention between Baghdad and Erbil.
During the last 12 years, Iraqi governments have granted contracts valued at over $150 billion to IOCs to develop main Iraqi oil fields, including the giant fields of West Qurna (I and II), Rumaila, Zubeir, and Majnoon. Iraq also proposed a wide range of contracts with over tens of billions of USD to develop its infrastructures for oil production, transportation, and export. Through those contracts, Iraq's oil production deeply relied on international oil companies as over three million bpd of a total of 4.8 million bpd of its production were from foreign IOCs.
Iraq's production target for the Qurna oil field, where US giant ExxonMobil had major shares in the first phase of production, is to ramp it up by 2.25 million bpd, while a license fee of $1.90 per barrel was agreed to be paid by the Iraqi government. Iraq also supported the implementation of one of the largest water injections in the world to increase production at the Rumaila oil field from 60,000 to 900,000 barrels to approach the field's target of 2.85 million bpd.
Ambitious Iraqi plans for the states' production capacity is completely inverse to its position against the Kurdistan Region's oil sector and companies that work there. The federal government has previously launched diverse attacks to force foreign companies to leave the autonomous region. Since 2014, former Iraqi governments have tried multiple ways to dominate Kurdistan's oil, including the curtailment of the KRG's share of the federal budget. Cash flows were cut even while the Kurdistan Region's Peshmerga forces were engaged in the war against the so-called Islamic State.
Baghdad has used multiple methods to restrain the lawful sale and export of crude oil in the Kurdistan Region. These include the filing of formal complaints to federal and international courts, threatening IOCs working in Kurdistan, and making a claim in the International Chamber of Commerce against Turkey for its cooperation with the KRG to transport, store, and sell Kurdistan's oil through Turkey's Ceyhan Port.
The Iraqi federal government's positions regarding its oil achievements and those on the KRG's side implies there are two different types of oil: Good Oil and Bad Oil. Good Oil is that under Baghdad's control to fund its own political agendas, and Bad Oil is that which is not under their orders, even if it may serve the people. A closer, more mutual understanding between the federal and regional governments on the oil issue could empower Iraq's role in international markets and facilitate its development plans.
Shahriar Sheikhlar is a market analyst and project manager specializing in the oil and gas industry. He holds a bachelor's degree in Mechanical Engineering and an MBA from the University of Industrial Management Institute in Tehran. With 20 years of experience in industrial management and strategic planning, his analysis articles focusing on oil policy, markets, and energy strategy have been published in local and international journals in English, Kurdish, Arabic, and Persian.
The views expressed in this article are those of the author and do not necessarily reflect the position of Kurdistan 24.
Editing by Karzan Sulaivany