WATCH: Kurdish scientist turned restaurateur, cultural ambassador
Kurdish restaurateur, cultural activist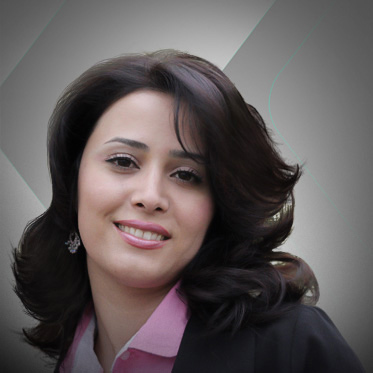 Ava Homa
LOS ANGELES, United States (Kurdistan24)— Diaspora Kurds do not have an official embassy to turn to because they do not have a recognized country yet. That is why a place like Niroj Restaurant, located in the beautiful Agoura Hills of Southern California—with a striking interior design: dim lights, outstanding original artwork, beautiful photography of Kurdistan, unique Kurdish rugs, handicrafts, and live music—offers an exceptional experience for its diverse customers.
"My business is part of my heritage. Nobody else has taken ownership of our cuisine. Niroj is like a cultural center because people who are interested in Kurdish affairs come here to learn more. It is a business that provides for my family but also an unofficial embassy," Luqman Barwari, the owner and chef of Niroj told Kurdistan24. He sat by his guest, explaining a certain wine whose grapes are grown in Kurdistan and is sold as Turkish wine.
Barwari, in his early fifties, was born in the Kurdistan Region and resettled in the US in the 1980s at the aftermath of war. He offers Kurdish cuisine mostly common in Bakur (Kurdistan of Turkey) and Bashur (Kurdistan Region).
He has employees from all four parts of Greater Kurdistan. "I made my own stage and sound system. Because I have many musician friends, I was interested in promoting Kurdish music long before opening the restaurant, " Barwari said.
An activist for many years, Barwari combined his enthusiasm for the Kurdish national cause with his appreciation for nutrition and traveled to Europe and Turkey, taking courses on establishing a restaurant and designing professional menus.
Interestingly, Barwari was a scientist before becoming a restaurateur, working as a biotech in a medical center in Los Angeles. After being laid off, he found the opportunity to follow his other passions.
Barwari owns the only Kurdish fine dining on the West Coast of the United States—one of the three Kurdish restaurants in the entire country.
Kurds have been largely unknown in the US until a couple of years ago, which explains why other Kurdish business owners open Middle Eastern or Persian restaurants.
"It's not easy to offer a cuisine [most] people are not familiar with, but for me opening a Kurdish restaurant was more of an ideological decision than a business decision. I was looking for a center to showcase Kurdish food and culture," Barwari explained.
In this, he has found much success. Offering high quality, organic, locally grown, gluten-free, homemade-style food might be one of the main reasons behind the restaurant's popularity, as well as the overwhelmingly positive media attention it continues to receive.
But for Barwari, creating a cultural embassy is just as important—if not more so.
"I have been an activist for many years. I was a KNC-NA [Kurdish National Congress-North America] member for many years and have done charity work, too. I find a need for it. I visited Turkey every Newroz [Kurdish New Year] for several years. Later, I registered the American Kurdish Relief Fund to make sure the money we raise would directly reach those in need. It's not fully-functioning at the moment because I am alone [in this project] but we do smaller activities to build a [successful] track-record," Barwari added.
The majority of Niroj's customers are Americans, curious to learn more about Kurdish food and culture, open to adventure, or appreciate organic, locally grown food. Kurds who travel to California from Europe and Turkey locate Niroj Restaurant on their maps, eager to try some familiar cuisine. Armenians, Kurds, Israelis, and Arabs who often visit comment that Niroj offers one of the best Middle Eastern cuisines in the area.
Mala Gej (dizzy clergy), carved eggplant with sautéed red and green pepper, onions and parsley, served with Jasmine rice; Zagros Kabob: Aleppo marinated tenderloin beef, grilled over open flames; Amed Combination of beef and lamb Kebob and Pide bi Spinax (Spinach Pida) are only a few of the mouth-watering and unique food offered.
Passion for exploring and expressing Kurdish identity, dedication to healthy and delicious nutrition, offering a unique menu, and consistency in food quality has earned this Kurdish-American both profit and profile in Los Angeles.