Kurdistan among few Middle Eastern countries with a cinema cafe
Kurdish-American Filmmaker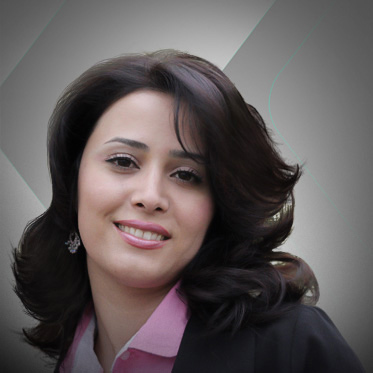 Ava Homa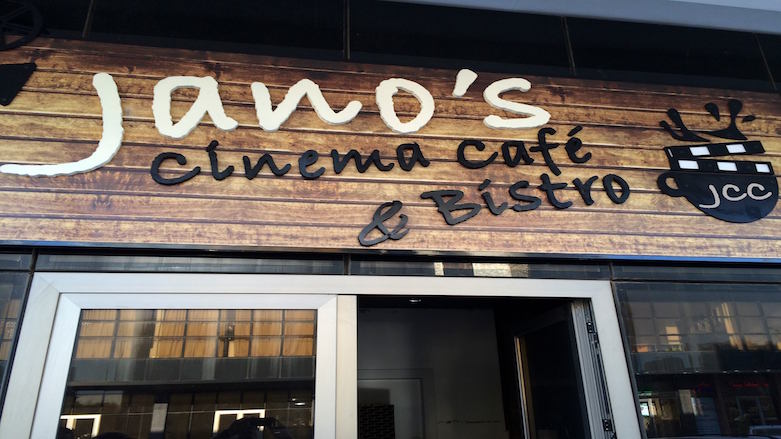 ERBIL, Kurdistan Region (Kurdistan24) - Kurdish-American filmmaker Jano Rosebiani went back to Erbil, Kurdistan Region in 2016 and established a popular place for the locals, expatriates, tourists and foreigners alike.
It was in Brussels, Belgium in 2001 and while editing his movie Jiyan that he was inspired to one day introduce such a venue in his non-existing country.
"A cinema pub called Cinema Nova in the heart of Brussels became my favorite hangout place. Although the pub and the screening room were separate and you had to buy a ticket to watch a movie, the concept was still appealing and so the idea of combining the two came to my mind," Rosebiani told Kurdistan24.
Busy with filmmaking, it took him almost 15 years to fulfill his vision. In the meantime, he made the documentary Saddam's Mass Graves (2003), documentary Chemical Ali's Anfal (2004), Sitcom Radyo Qelat (2007), Chaplin of the Mountains (2013), One Candle, Two Candles (2014) and documentary The 100-Day Promise (2015).
Having won awards and been nominated for some others, Rosebiani is more known in international film circles than in his hometown of Zummar on the banks of the Tigris, or in Zakho where he was raised and educated.
This is true for many other Kurdish filmmakers whose movies travel around the world and are praised in international festivals but remain unknown at home.
"Cinema and the culture of movie watching is practically nonexistent in Hewler. This is especially true when it comes to Kurdish films," he lamented.
"This is due to a number of factors. One, they are not promoted domestically - local TVs while flooded with Turkic episodic series and the latest pirated Hollywood stuff, have no interest in Kurdish productions and will only air them if the rights are given for free," he added.
Rosebiani also explained that the multiplexes are often run by non-locals and understandably, they prefer box office hits.
Kurdistan Regional Government (KRG), unlike many other governments, do not require cinemas and broadcasters to allocate a percentage of their screening time to domestic productions.
"There are no such laws here, which leaves Kurdish cinema without a home and the people are left deprived of their own films," he said, explaining why his cafe plays such an important role.
"So, my cinema café is here to fill that gap, to introduce our people to our films and to good art cinema, and also to introduce foreigners to our cinema, as they are often eager to learn," Rosebiani explained.
The founder of the cinema cafe received admiration from expatriates and foreigners. Students, pop musicians, and college professors are beginning to trickle in and many are becoming regular patrons. But he feels disappointed that unfamiliar and often uninterested locals "sit with their back to the screen to the incredulous side-glances of our foreign guests."
In this cafe on Erbil's Gulan Street, weekly programs showcase Kurdish cinema, world cinema, comedy movie series, and avant-garde film series.
"We dedicate the remaining three nights to special events including poetry reading, stand-up comedy, music jamming, and even a salsa learning session," Rosebiani said but he did not stop there.
"We are also planning film festivals: a short film festival, music video festival, and a human rights film festival," he added.
He has also held screening events for foreign consulates, UN agencies, and NGOs. His team has collaborated with The French Institute and set French cinema events.
"We held a 10-day film festival for UN's IOM (International Organization for Migration), which was held simultaneously in 73 countries. I am working on bringing the Ministry of Culture to the fold as well," said the driven owner and manager of Jano's cinema cafe.
Despite the energy and motivation that run high for this Kurdish artist, he has and is facing numerous challenges.
"Due to lack of regulations, it is a challenge to run a venue, even as small as ours. Rents and taxes are unregulated and unbelievably high. Government-imposed licensing fees and tariffs are unheard of," Rosebiani said, adding that policies need to be reevaluated if the private sector is to survive.
But nothing can stop this artist and art-lover from remaining optimistic about the future of his venue.
"I believe that cinema cafes will be the future trend for movie watching, perhaps ten or fifteen years down the road. I have created an artistic and somewhat metropolitan atmosphere and ambiance which make our guests glee with joy," he said.
His customers, now more than ever, express delight to see such a venue in town.
"Some call it 'an escape to the West', some claim it's 'the best thing happened to Hewler', and some even go as far as claiming it's ' the best thing happened in their life!" Rosebiani concluded.