Million eyes on Barzani
Kurdish Singer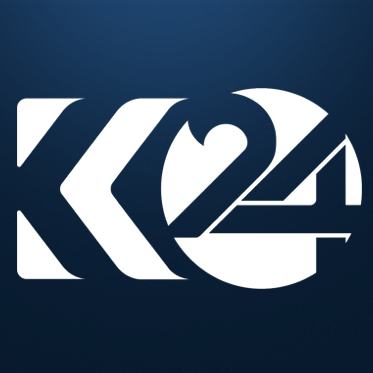 Ari Khalidi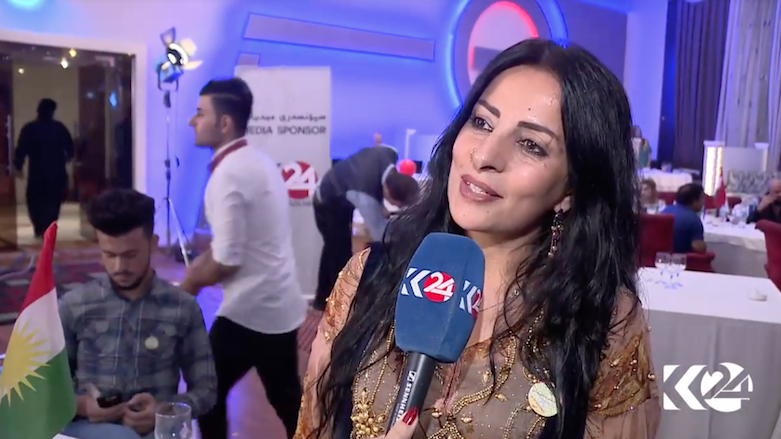 ERBIL, Kurdistan Region (Kurdistan 24) - A renowned Kurdish singer, Fatê, who recently came from Turkey to the Kurdistan Region in support of the latter's upcoming referendum on independence said millions of her fellow Kurds were watching President Masoud Barzani who has come under international pressure to cancel the vote.
"Millions of Kurds' eyes are now on the President. Millions of Kurds in the other three parts of Kurdistan are awaiting what he will do next. I am one of them," Fatê said about what the prospects of statehood of the Kurdistan Region meant for the Kurds in Iran, Syria, and Turkey.
"I want to see the smiles of my people and prosperity of my country. That's why I came here, and I am to stay until the results of the referendum are announced," Fatê told Kurdistan 24 in a recent interview.
Fatê held several concerts such as one in the town of Amedi in front of an audience that included Barzani and at least two in Erbil since her arrival last week from Diyarbakir. She emphasizes that nobody invited her for the concerts as she came on her own to witness and back the referendum.
"It was the first time in 2005 when Barzani was elected President that I came to South Kurdistan. And it was for the support that I came to sing," she says.
"Wherever you go in our homeland, there is not one inch of soil that blood has not been spilled. I had to be here on such a significant day [referendum]," Fatê explains.
Regarding Kurdistan's right to self-determination, she urges all the voters to remember the sacrifices their parents gave and the blood Peshmerga shed for the protection of people and the homeland.
"Every Kurd, at least to honor the suffering of our people and victories of our soldiers, must vote yes."
Hailing from the lineage of the 17th-century Kurdish poet and philosopher Ahmadi Khani who is viewed as the first proponent of a state of Kurdistan, Fatê grew up in a musical family in the province of Van.
She says both of her parents and their siblings, as well as members of the extended family, all follow the Kurdish tradition of singing without musical instruments, a practice known as "dengbêjî."
"There is something genetic about our voice. If someone in our family can't sing or doesn't have a beautiful voice, it means she or he is actually not from us," she adds laughingly.
In 1986 when 13 years old, she was a member of one of the first Kurdish musical groups, Shirvan in Turkey.
"Back then Kurdish was effectively banned. It was risky to sing. Our first album was named 'Zimanê Kurdî' after the Kurdish language."
Several years later, being sought by the authorities she had to flee Turkey as pressure on the Kurdish cultural expressions increased despite a lifting of the ban on language.
Finding herself in Germany as a young mother, she had to endure culture shock and financial difficulties which she eventually overcame.
"I owe a lot to the Germans. I owed them my life for they give me liberty at a time I was on flight. I owe them my freedom as a woman, for they have gender equality," Fatê says in praise of her adpoted homeland.
"Back in the day, it was a taboo for the girls to go to school or for women to sing in the public," she remembers, expressing happiness that great strides have taken place mainly thanks to secular Kurdish liberation movements.
In Germany, she continued singing and producing a number of albums.
"I read Kurdish literary classics. That is the main source of inspiration for my lyrics," she reveals about her art that also includes works of her ancestor Khani.
One of her upcoming projects will be purely based on classical poetry, she reveals without giving a date.
Another one is for the Kurdistan 24 audience. She will soon be conducting TV interviews with prominent Kurdish professionals from different fields both home and in the diaspora.
Years ago when she paid a visit to Khani's tomb in the Agri province on the Turkey-Iranian border, she learned that he urged the people to read and study.
"He did not say I urge my sons; he said I urge my children to read," Fatê explains, highlighting the importance of educating girls.
Editing by Ava Homa