Kurdish-Canadian poet urges youth to 'read, search, connect, write'
Kurdish-Canadian poet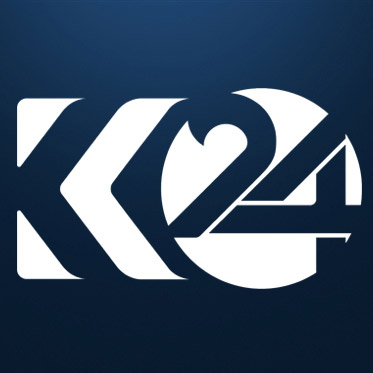 Kurdistan 24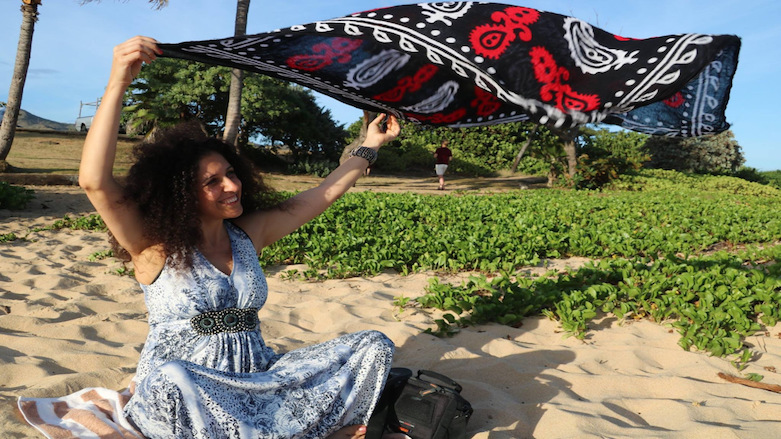 LOS ANGELES, United States (Kurdistan 24) – Kurdish-Canadian poet Lozan Yamolky recently released her second collection of poems and is working on a memoir. She spoke to Kurdistan 24 about her identity, writing, and life as a refugee.
"I'm No Hero" and "Counting Waves" are her two collections released in British Columbia, Canada. The poems passionately and compassionately tell the tales of what Yamolky has experienced and what she has observed.
Both collections voice the distress of the victims of war and conflict, people who lose their homes and become uninvited guests in foreign countries.
Yamolky was born to a Kurdish family and was raised in Baghdad as the fifth of eleven children. She was a teenager when she started writing, but she disposed of her notes for fear of being mocked.
"I wrote only to express my sincere pain that no one understood. I was confused and questioning my existence and the world around me," she told Kurdistan 24.
"The pen and paper were my only friends. I felt a sense of release and calm after I wrote poetry onto paper," she continued.
"Now, I write to reflect not only who I am and what I have been through, but I also write for those who have been silenced, those [who are] suffering and no one hears their cries, and I write for our planet that is speaking to me," Yamolky added.
After spending a year in Turkey, she immigrated to Canada with her family in 1995 and has stayed in Vancouver ever since. She is a mother of two.
For this woman, poetry heals and connects; it expresses what face-to-face conversations cannot convey.
"Poetry brings a calm serenity to [the] self that ultimately will bring peace to the world," she said.
Speaking about the long tradition of poetry in oral and written Kurdish culture, she said that "being oppressed can make words of poetry flow."
"Poems are born of either uncontainable love and joy or utter hopelessness, pain, and sadness," Yamolky said.
Growing up Kurdish in Baghdad, being shunned for that, made Yamolky wish she were not Kurdish.
"If only I were not Kurdish, those military men would not single us out and take us out of classrooms to talk to the Arab students. If our family were not Kurdish, the army checkpoints would not stop and search us each time we traveled to Kurdistan," she said.
But, when she moved to Kurdistan, she was still a stranger in her homeland because of linguistic barriers.
"The sense of not belonging depressed and isolated me. It also made me write even more as my mind overflew with questions about who I am and why some around me feel the need to be cruel to other people. Writing poems was the only way I could sleep most nights," she said, adding she regrets throwing away her notes.
"I write poems expressing the pain the Kurds have gone through and are currently experiencing. I write about the injustice that is going unnoticed or even acknowledged by the world and those in power," Yamolky said.
Both "Counting Waves" and "I'm No Hero" have been received warmly in Canada.
"Many are coming forward and telling me how my poems speak to them directly as if I reached into their heart and wrote how they felt. Many thanked me for giving them an entirely unique perspective on refugees, immigrants, and Kurdish people. Many told me my poems are powerful and are evoking us to wake up and be a part of what is happening in the world today," she said about her readers' reactions.
She noted some have called her to express how her poems moved them to tears; audience members sometimes wipe their tears when she recites her poems.
Celeste Snowber, the author of "Wild Tourist," said "Counting Waves" is a collection that will change and inspire readers "to welcome all of life's story."
"In honest and poetic language, brimming with the connection to the human experience, Yamolky invites us to love and live boldly, amid uncertainty, loss, and the call to justice and freedom," Snowber added.
Yamolky urged her fellow Kurdish youth to be on an endless quest for knowledge and to value their writing.
"The world needs to hear your voice. Read, ask, search, connect and do not stop writing. Share with us what you create. We need your spirit, we need your words, and we need to display to the world how gifted and unique our Kurdish artists are," she said.
"From the depth of despair or from the happiest of times, put your feelings into words and raise your pages like a nation's flag. Speak up for those who have been silenced, those who have vanished, the oppressed, and those who died wanting to speak. Write also about beauty, about peace to come, and shamelessly write about love," she concluded.
Her book can be purchased directly from her website where worldwide shipping is available.
Editing by Karzan Sulaivany