IN PHOTOS: Five things every foreigner learns when visiting Kurdistan
Despite all that is new to learn here, three things require no effort to understand: a smile, a tea, and some good food.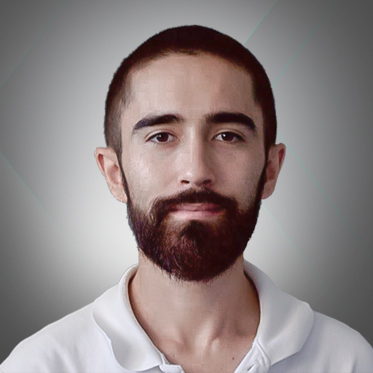 Levi Clancy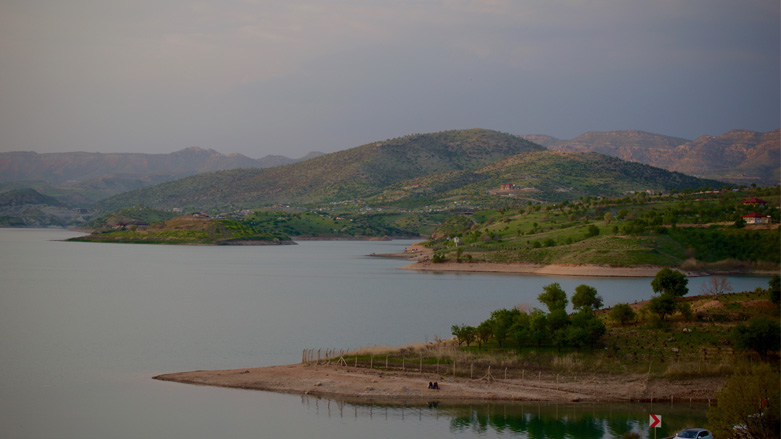 1) Kurdistan is not a desert
Kurdistan is a remarkable region which spans dusty flatlands, jagged mountain ranges, powerful rivers, and plunging valleys. These are all accessible by winding roads and unforgettable day-hikes.
In World War I, the Russians defeated the Turks at the Persian frontier and drove Turkish forces all the way to Rawanduz. Thousands of Rawanduzi civilians and Turkish troops were massacred by being forced off the edge of the cliff. Today, it maintains its bloody reputation: star-crossed lovers are said to leap to their deaths here if families try to keep them apart.
Exemplified in this view from Dukan Dam, the azure waters of many rivers in Kurdistan are a striking contrast to the golden-brown chaparral and grass that dominates the landscape.
2) Kurdistan is a giant museum
It is impossible to see everything in a few days, weeks, months, or years. The region is an open-air museum in which to navigate history. From Neanderthal shelters to 20th-century mud-brick homes, the scope of human history on display is vast
The monumental campus of ruins overlooking Akre are said to have been commissioned by an ancient prince, but they include a large church and are consistent with monastic ruins in nearby towns.
The ancient ruined homes of Erbil are a prominent feature of the city center, which alternates between packed commercial areas and abandoned mud-brick neighborhoods. The physical proximity of the two opposites mirrors the sharp historical turning point which transformed Kurdistan from a largely illiterate Ottoman hinterland mired in instability, disease, and grinding poverty, into the growing and industrialized bastion of peace and coexistence that is emerging today.
The abandoned ruins at Dween are associated with Salahaddin, but the buildings themselves actually comprise a fortress which is part of a long list of similar buildings built from the 16th century onwards by provincial Kurdish rulers who made up the Kurdish Emirates.
The grave markers of the cemetery at Dween feature carvings, a common practice until recent decades and perhaps an exigency for identifying graves in a largely illiterate society.
There are countless cave shelters throughout Kurdistan, and this cave in Akre includes a Zoroastrian altar from which a natural spring pours out water.
The Halamata reliefs are estimated to be almost 3,000 years old and overlook a major archaeological mound in the city of Duhok. The Neo-Assyrian Empire left behind such a quantity of settlements and ruins that Assyriologists — those who study the history — are still discovering new towns to this day.
The colossal ruins of the Assyrian aqueduct at Jerwan are so flat from above that almost 3,000 years after they were built they seem now to disappear into the landscape. However, they are the only aqueduct of similar scale ever found that was built before Roman times.
The towering Dalal Bridge in Zakho is another example of local engineering from antiquity. It is one of many stone-built bridges in the region but is considered to be the oldest.
The Erbil Citadel is the oldest continuously inhabited place in the world, and from atop its perches, it is possible to command views of all Erbil.
3) Meeting unbelievable heroes becomes the norm
The sweeping turmoil and upheaval fracturing the Middle East have caused a reverberation in the opposite direction in Kurdistan. People in Kurdistan have grown to live together despite originating from a myriad of religions, ethnicities, languages, and tribes — many of them not Kurdish whatsoever. One thing characterizes all groups: generosity and hospitality.
At an individual level, this makes it easy to make acquaintances and friends. However, there is something that has been particularly humbling for me as an American. Decades of war have impacted Kurdistan. Conversations never reveal whether or not someone has felt this, but only how deeply, how directly, and how often. Everyone who grew up here has endured varying degrees of soul-shredding war, displacement, grief, and crisis.
The remarkable women and men who have made Kurdistan a better place to live are an endless inspiration.
When Kalle Ahmed began her career as a photojournalist, seeing the frontline fight against the Islamic State (IS) compelled her to enlist to fight as well and she became a Peshmerga. She maintains both careers in defense and media.
Soma Jabbar belongs to a new generation that grew up in post-2003 Iraqi Kurdistan and is navigating ways to combine the promises of 21st-century meritocracy and inclusivity, with the rapidly changing social norms rooted in patriarchy and conformity. "No girls can go to some places because the ratio of the men is too high. If you are a girl alone, your family might not allow you to go because it is weird. And if a girl did go, then everyone would stare. But if there were a hundred girls who went together, then we would change minds that way," said Jabbar at Inno4Dev, a boot camp on innovation and investment.
Abdullah is a Ezidi Internally Displaced Person (IDP) who ran successful shops and factories in Bashiqa. When IS took over his town and everything he had built up vanished overnight, he came to Erbil and has established a new tahini factory. He supports up to 120 members of his extended family through this factory.
4) Development in Kurdistan is astonishing
Most recently, the war against ISIS — in which the Kurdistan government was a strong ally of the joint coalition — resulted in an economic upheaval where civil servants remain unpaid and an entire generation found business development largely vaporized. However, the cultural transformations and expansions of the 21st-century are irreversible.
Cultural arts from all over the world from ballet to modern photography are securing a social and institutional presence. Youth are teaching themselves everything from languages to programming through the internet. Construction of tens of thousands of homes and apartments has arisen to meet the demands of a rapidly urbanizing and growing population.
Development is not just in the form of infrastructure: it is also a social phenomenon. Events such as the Rwanga Awards are pioneering examples of the rising spirit of entrepreneurship and volunteerism.
The development is not confined to inner cities: towns like Taq Taq have also been developed with civil engineering projects to meet growth.
Development has not all been modern: it has also come in the form of securing a historical legacy. Renovations ensured the continued operation of Chaikhanay Machko, the most famous teashop in Kurdistan, for more generations to come.
The Sulaimani Museum was once a dusty resting place for various classes of minor antiquities dispersed by the Iraqi central government to provincial exhibitions. However, the renewed archaeological activity in Kurdistan and growing local academic interest has resulted in the museum being one of the most active in the region. Here, a Hellenistic bowl is displayed as part of a collection showing the timeline of material cultures that defined successive Mesopotamian eras.
The fact remains that most of the development consists of housing to accommodate the new and highly urbanized mode of living. High-rise apartment blocks, previously the exception, have increasingly become the norm.
5) Despite the changes, traditions have continued since long ago and will continue for long after
When arriving from the United States, there was little for me to personally relate to in grasping the scale and significance of traditions in the region. Some of the experiences that changed my perspectives forever were rites chanted in the Jesus' same Aramaic language at ancient Syriac Orthodox monasteries; biblical stories that took place across the shared Muslim, Jewish, and Christian landscape that is easily traversed for weekend trips; and indigenous religions and sects that are unique in all the world.
Despite all that is new to learn here, three things require no effort to understand: a smile, a tea, and some good food
Not a single word of common language needs to be spoken to appreciate the universality of a smile and an invitation.
When this woman returned to her village Degala after being exiled during the Kurdish genocide, she found it totally flattened by bombardments. The ruins of the old village still exist down the hill from her home, but her smile crossed the chasm of life experience between us to assure a warm welcome. She related her joy at now living in her village in peace, with her spacious home rebuilt with a fine garden and many grandchildren who keep her busy. But no conversation could be complete without an invitation for tea.
Whether stopping by someone's house for a visit, talking to a stranger for the first time, or meeting an acquaintance outside to catch up, an invitation for a glass of tea is the universal means of making someone feel welcome no matter what language they speak.
Dolma (yaprakh) is the national dish and defies description. Whether you are Kurdistani, a tourist or a foreigner living here, an invitation for dolma means a true friendship has been formed.
Editing by Nadia Riva