Canada's swift resettlement offers hope to Syria refugees
The only thing Mohammed, a civil war refugee from Syria, knew about Canada was that it's a bit cold.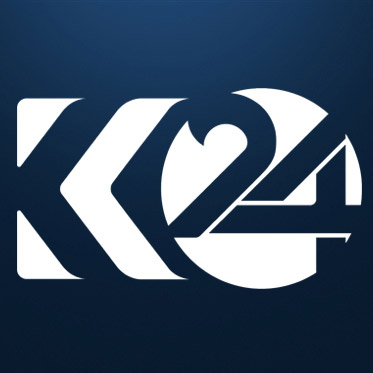 Kurdistan24 - Washington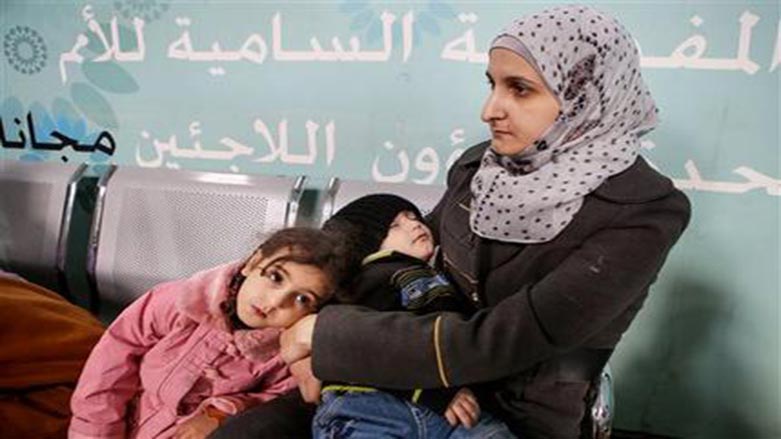 BY: Karin Laub
AMMAN, Jordan (AP) – The only thing Mohammed, a civil war refugee from Syria, knew about Canada was that it's a bit cold. Yet he accepted on the spot when asked if he wanted to settle there and be ready to travel before the end of the year.
On Wednesday, less than 24 hours after that fateful phone call from the U.N. refugee agency, the 35-year-old mechanic, his wife and their four young children had cleared a first hurdle - an interview and iris scan at the U.N. compound in the Jordanian capital, Amman.
Canada's new fast-track program of resettling 25,000 Syrian refugees by the end of February holds the promise of a new beginning for Mohammed and his family.
Since fleeing Syria in 2013, they had struggled to survive in Jordan, each day tougher than the last because of shrinking aid and a broad work ban for refugees.
"We are so very happy, not just a little bit," he said as he waited for the screening.
Canadian officials say the program could serve as a model, as the international community looks for more effective ways to help more than 4 million Syrians who fled their country since 2011. Most live in neighboring Lebanon, Jordan, Turkey and Iraq, but conditions in overwhelmed host countries are becoming increasingly difficult.
Aid programs for refugees in the host countries are chronically under-funded as the Syrian civil war drags on. Only a small number of refugees have been able to move legally to Europe and North America, while hundreds of thousands of displaced Syrians have sneaked into Europe this year, ferried by smugglers on a dangerous sea route.
"I think the world is looking at what Canada is doing right now," said Aoife McDonnell, a spokeswoman for the U.N. refugee agency. "It is certainly innovative. It is certainly a way to provide that hope to refugees ... in a short period of time."
Canada's resettlement program comes at a time of intense debate in the West - particularly since the deadly attacks by Islamic State extremists in Paris last month - about whether an influx of Syrian refugees could serve as cover for militants to slip in.
Resettlement has also become an issue in the presidential campaign in the United States, which plans to take 10,000 Syrian refugees over the next year. Some Republican candidates and Republican governors have called for keeping out Syrian refugees.
In contrast, Canada's 10 provincial premiers support bringing in 25,000 by February.
Ottawa's commitment reflects the change in government after October's election there. Former conservative prime minister, Stephen Harper, who lost to Liberal Justin Trudeau, had declined to resettle more Syrian refugees, despite the haunting image of a drowned 3-year-old Syrian boy washed up on a Turkish beach that focused global attention on the migrant crisis stemming from the civil war. The boy had relatives in Canada and the refugee crisis became a campaign issue.
Trudeau had wanted to resettle 25,000 refugees in Canada by Dec. 31 but faced some pushback following the Paris attacks. Immigration and Refugee Minister John McCallum later said Canada wants to get it done fast but also do it right so authorities are taking a little bit more time to process refugees.
Under the program, the U.N. refugee agency is selecting the 25,000 refugees for Canada from millions living in Jordan, Lebanon and Turkey. The poorest and those in need of medical treatment will be given priority, said McDonnell. The first flights to Canada will depart in mid-December.
After the initial screening by the U.N., eligible refugees will undergo further checking by officials from Canada and the International Organization for Migration who set up operations at a Jordanian convention center.
"Definitely, this is a new model," Bruno Saccomani, the Canadian ambassador to Jordan, said in an interview Wednesday. Diplomats from other countries have called him to learn more and have asked to visit the convention center, he said.
Saccomani played down the possibility of militants slipping in among the refugees who will be sent to three dozen locations across Canada. He said he is "extremely satisfied and confident that in the way this being done, the safety of Canadians ensured to the maximum level."
On Wednesday, the U.N. refugee agency invited journalists to follow 10 refugee families during the initial round of interviews.
Refugees gave their full names, but U.N. officials asked that only first names be used to protect family members left behind in Syria from repercussions.
Mohammed, the mechanic from the Syrian city of Homs, spoke patiently to journalists crowding the small group. His 25-year-old wife, cradling an infant, and three older children between the ages of five and 10, sat quietly as he spoke.
He was asked what he knows about Canada. "Nothing," he said, beaming.
"We'll get used to the cold," he added.
He and his family face hardships that are typical for many of the 630,000 Syrian refugees in Jordan. The family pays $280 a month a rent, but only takes in about that much in U.N. cash assistance and food vouchers. Mohammed earns a bit extra by doing informal jobs, but is not allowed to work legally.
He said he leapt at the chance of going to Canada "because of our children, for their future, for their education."
---
Associated Press writer Rob Gillies in Toronto contributed to this report.