For this American writer, her Kurdish roots mean resilience and intercultural awareness
Gian Sardar, author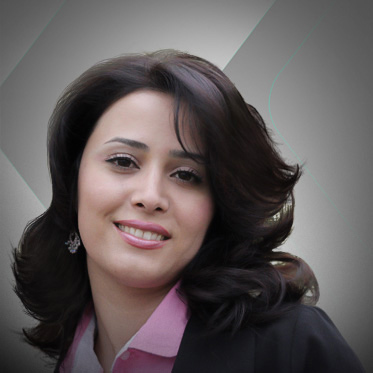 Ava Homa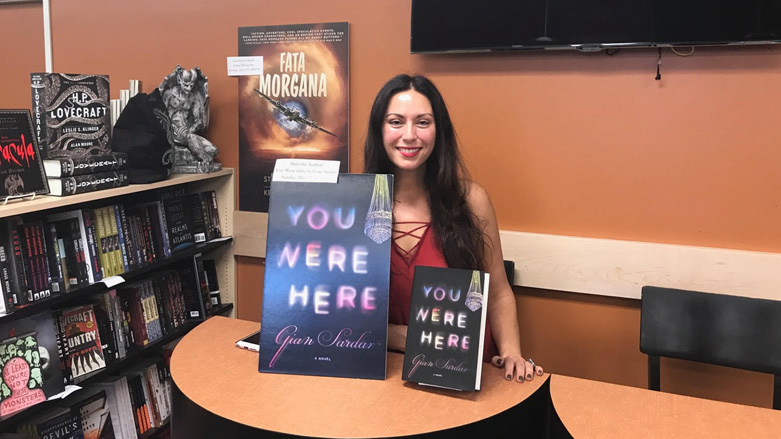 LOS ANGELES, United States (Kurdistan 24) – Author of the novel "You Were Here" and co-author of the memoir "Psychic Junkie," Gian Sardar was born in Los Angeles, California to a Kurdish father and an American mother. She spoke to Kurdistan 24 about her journey, being a mixed-race child, and becoming an emerging writer.
Her father Zuhdi Sardar is an artist from the Kurdistan Region and much of his sculptures, paintings, and writings involve the suffering of the Kurds. In fact, Gian grew up with this sculpture in her living room: a seven-foot-tall fiberglass of a woman from Halabja holding her dead baby. "Anytime I had friends over, I had some explaining to do," she told Kurdistan 24.
Yet, when Gian responded to curious people about where her father was from, she received blank stares. "There were people who had their pre-conceived notions of what life would be like [in the Kurdistan Region], and in painting a different picture for people I became more and more proud of my heritage. Our differences are our strengths," she said.
Her Kurdish roots helped make her "an observer of culture, someone who is curious and interested in different customs and beliefs."
"I also have learned a lot about preconceived notions versus reality, which is important in exploring character and can make for some interesting tension in fiction," Gian said.
She also believes her heritage has given her "a hard-working and stubborn quality, as well as (I hope) a resiliency – for which I credit my ancestors. I look at what they've gone through and not once do I take what I have for granted. I want to make the most of what I've been given, and hopefully, use my voice to make even the smallest of change."
Writing has always been a part of Gian's life, but she has never done it full-time. As a child, she would fill journals with short stories, but it was only after she started university as a Psychology major that she decided to pursue writing and changed her major to creative writing.
"I grew up with a father who was an incredible artist, but who always worked a day job, and I had him as an example of someone who was dedicated to their art enough to find time to create while still paying the bills. So that was what I did. I ended up with 'day jobs' that brushed against the creative; an assistant at a literary agency, an assistant to a writer/director," she lamented.
But, she did not give up. She was happy around creative people and would do her writing at the crack of dawn before work or on weekends. All this continued until her friend, Sarah Lassez, an actress, approached her about helping her with her memoir. In 2006, "Psychic Junkie" was published.
She continued to work full-time but began work on "You Were Here" while also raising a son.
"But, the story was always with me, and when you have a story that won't let you go you know it's something to pursue," she said.
She has worked in the film and television industry for close to two decades. "Watching a script become a movie is one of the most amazing things to witness, because you're essentially seeing an artist's vision come to life," Gian said.
"Novels are like that too, of course, but not to the visual extent that a film is. There's something incredibly inspiring about bearing witness to a script go to screen – it makes you feel that anything is possible and reminds you how powerful our stories are."
She says that for a fiction writer, bearing firsthand witness to script writing has been informative and enlightening. "Whereas in fiction you have language to explore and use to create moments, writing a script involves brevity and finding the essence in a moment, and the challenges that are inherent in that can create some very tight, very concise writing. I've learned a lot about the power of the scene through screenwriting and being around screenwriters," she said.
Gian believes aspiring Kurdish writers should pursue their dreams. "You'll never regret trying, but you'll always regret not having gone for it. Being a writer is something you can do at any age, from any location, and at any hour. If it's something you want to do, nothing should stop you."
Editing by Karzan Sulaivany