Ten thousand truckers stranded at the IKR-Turkey border
The drivers' most pressing problems are lack of accommodation and food, the increasingly cold winter weather, and homesickness.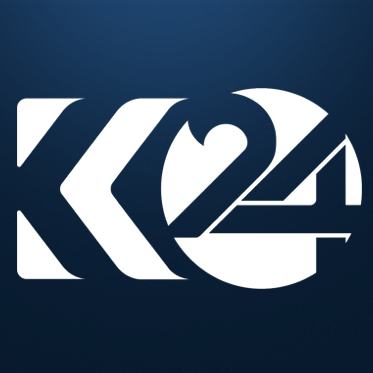 Ari Khalidi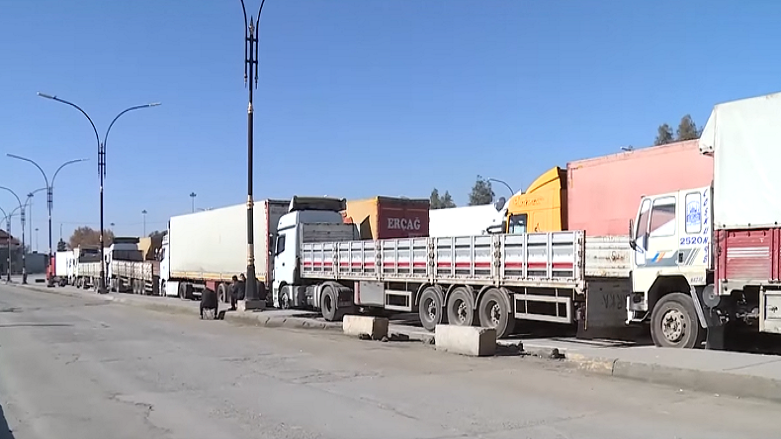 ZAKHO, Kurdistan Region (K24) - At least ten thousand truck drivers are stranded on both sides of a border gate between the Iraqi Kurdistan Region and Turkey, because of the clashes between the Kurdistan Workers' Party (PKK) and the Turkish Army, mainly in the nearby border towns of Cizre and Silopi.
That is according to Turkey's Minister of Customs and Trade, Bulent Tufenkci, the Turkish privately-owned Dogan News Agency reported last Friday. The Ibrahim Khalil Border Gate, known as Habur Gate in Turkey, has been closed by Turkish authorities for all commercial and tourist activities since December 14.
A K24 reporter in Zakho said the drivers' most pressing problems are lack of accommodation and food, the increasingly cold winter weather, and homesickness. Many of them prefer to stay the night in their trucks, some others go to hotels in Zakho. They prepare food with little resources they have, mainly relying on dairy products and vegetables.
A trucker who refused to give his name told the K24 reporter that he has been waiting on the border for fourteen days. The driver from the Kurdish province of Mardin in Turkey said he missed his children and demanded an immediate reopening of the border gate. "We have become miserable here; Turkey should be able to solve its problems without shutting down the commerce," he added.
Another trucker from Diyarbakir said the authorities must reopen the gate, "but I don't indulge in self-pity for the fact that we are stranded here and can't do our business." Mentioning the names of some of the curfew-imposed Kurdish towns where the Turkish forces and the PKK fighters clash, he said, "my heart is with our people in Kerboran [Dargecit], Silopi and Cizre, who are under fire."
Kurdish customs officials and other local authorities in Zakho, including the sub-governor refused to talk to the K24 reporter regarding estimated financial loss due to the halt of the commerce in the town.
The issue of the closed border gate came up in a meeting last week between Kurdistan Region's Prime Minister Nechirvan Barzani and his Turkish counterpart Ahmet Davutoglu during the former's visit last week to Turkey. Davutoglu emphasized the safety and stability of the border crossing for the commercial activities and tourist movements. No further details of the meeting regarding the halted commerce at the border were available.
(Masoud Muhammad contributed to this report from Zakho)