KRG delegates: U.S. reiterates support for Kurdistan
Dr. Fuad Hussein, Chief of Staff of the Kurdistan Regional President, announced on Monday that the Kurdish delegation's visit to Washington yielded positive results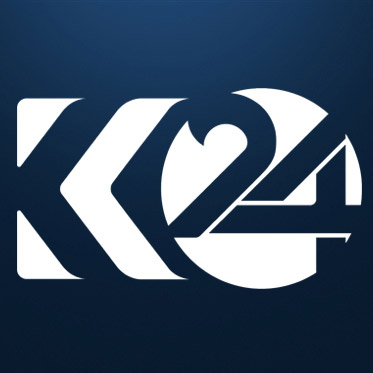 Kurdistan 24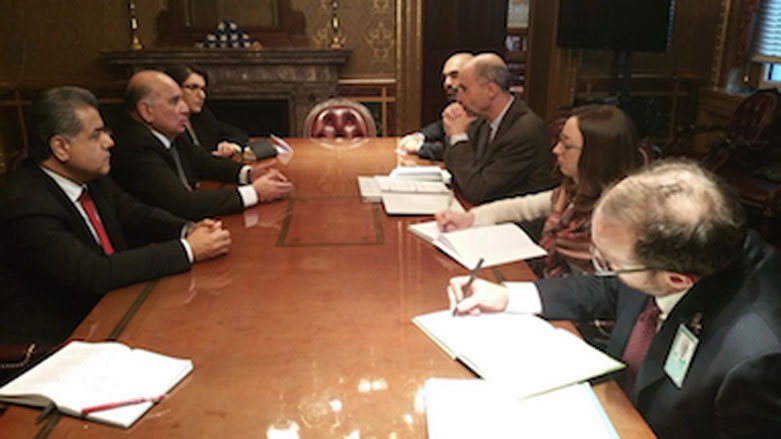 ERBIL, Kurdistan Region (K24) – Dr. Fuad Hussein, Chief of Staff of the Kurdistan Regional President, announced on Monday that the Kurdish delegation's visit to Washington yielded positive results.
On January 13, a senior Kurdistan Regional Government (KRG) delegation visited Washington, DC to update the U.S. Presidential administration, Senators and Congressmen, and media on the multiple crises currently engulfing the Kurdistan Region.
Hussein and head of the KRG Department of Foreign Relations (DFR), Falah Mustafa Bakir led the visiting delegation.
Minister Bakir explained the main highlights of the negotiations between the two sides. "We requested military, economic, and humanitarian aid," he said.
"In February 2014, the Iraqi Prime Minister [Haider al-Abadi] cut our budget share (seventeen percent). Later, in mid-2014, IS militant's waged war against the Kurdistan Region. Lastly, the [recent] oil prices dropped in the global markets," he elaborated.
In an interview with K24, Hussein mentioned, "We met with Congressmen from all parties, as well as State Department [officials]…all sides support the Kurdistan Region."
He commented on the KRG's inclusive politics, referencing that his government shelters nearly two million refugees and Internally Displaced Persons (IDPs). "The U.S. Government admires the openness in the Kurdistan Regional Government's politics and hosting displaced people."
Hussein added that the delegation discussed the reasons for the Region's financial crisis and how it affects Peshmerga forces in the fight against the Islamic State (IS). He remarked, "[U.S. officials] took our request [seriously]...and will stay in touch with us on these problems."
Bakir clarified that the American authorities praise the role of the Peshmerga forces in the war against the IS. "We are allies [with the U.S.] in this war, and we take pride in our alliance. We should not let financial problems undermine our victories in this war."
He voiced appreciation for the military assistance from the U.S. and members of the U.S.-led anti-IS coalition. "But today we need more than military help. The financial crisis has become a bottleneck for us," Bakir described.
Bakir revealed that the U.S. officials had asked the KRG to improve its economic transparency, adding, "KRG started an economic reform plan before the delegation travelled to Washington."

(Reporting by Ehsan Mamakani; Editing by Karzan Sulaivany)