Balla Khadang: Google AMP Conference invites Kurdish youth from Koya to present
Kurdish developer Balla Khadang is set to co-present a bold new vision for AMP usage that liberates the web for Kurds, Iraqis, and all war-impacted peoples who face obstacles getting online.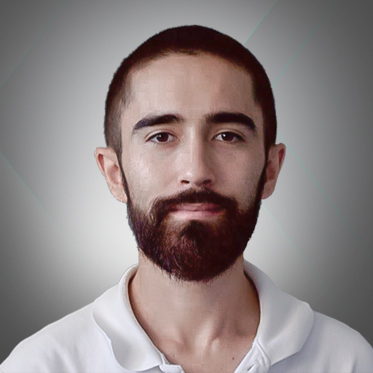 Levi Clancy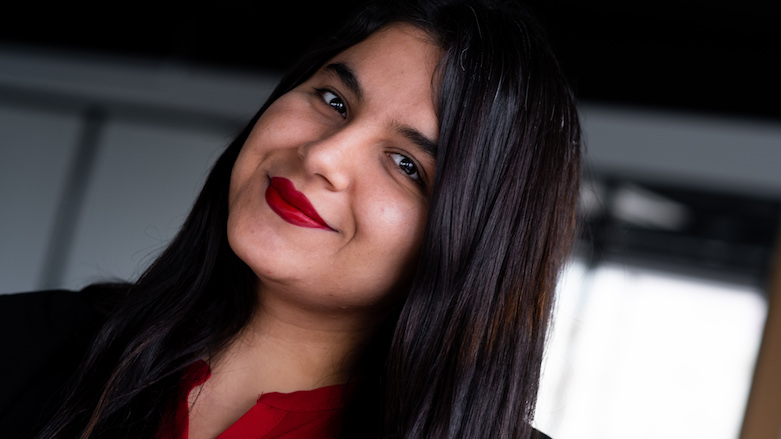 At Google's Accelerated Mobile Pages (AMP) conference, 26-year-old Kurdish developer Balla Khadang is set to co-present a bold new vision for AMP usage that liberates the web for Kurds, Iraqis, and all war-impacted peoples who face obstacles getting online.
ERBIL (Kurdistan 24) – Balla Khadang arrived at my office on Saturday, just off the bus from her weekly visit to her family in Koya, a town about an hour's drive away from the Kurdistan Region's capital city Erbil—where we sat with two warm cups of coffee.
We had arranged to discuss our work and how it interconnected, which has allowed us the opportunity to speak this month at Google's AMP conference in Tokyo.
"After you sent me the link about the AMP conference, at first I just wanted to attend, and then we decided to present a talk together," Balla told me. "There are so many issues in Kurdistan, and the conference gives us a chance to make people outside aware of them."
Despite a letter of invitation from Google and her talk already on the conference schedule, she was denied a visa by the Japanese consulate. Iraqis are among the most restricted of all passport holders for travel. Balla told me in frustration, "I felt humiliated telling the Google team what happened after all their support." However, the Google team allowed us to modify our talk to extend her presence at the event digitally and proceed as co-presenters.
The same systems that blocked her from getting that visa, that systemic prejudice that just so happens to disenfranchise certain demographics more than others, is not isolated. It also extends to finance, war, and (though less discussed) the technology ecosystem as well.
Google AMP began as guidelines — and some elemental tools — for developers to make web pages that could load fast; very, very fast. When searching on mobile, any result with a lightning bolt next to it is an AMP page. Tapping it will load most content in fractions of a second, and media renders in stages based on available bandwidth.
When AMP launched in 2016, Balla was transitioning to her life in Erbil. "After I graduated in 2015 from Koya University with a degree in English Language and Literature, I tried to get a job."
There were almost no opportunities in Koya, but within a few months, she applied for a job as a translator for a British company in Erbil. She got the job.
"My parents let me come because they thought that I would not be able to make it on my own, and after a few days would call them crying and pleading to return home," Balla continued. "Until then, I had never even gone shopping alone. But a week passed, a month passed, and years passed, and that has never happened. I have been working here in Erbil for more than three years now," she added.
Unbeknownst to one another, we both began teaching ourselves to code at the same time.
"I can create websites now. I have my own website already, but I still need to learn more languages to develop back-ends for applications," she said. Meanwhile, I was mastering PHP but found myself failing to understand what the needs were in the region.
In 2018, Balla and I had a conversation one night at an office event, and hours later had gone deep into discussions about the user experience failures that impact Kurds, Iraqis, internally displaced persons, and refugees in our own city.
By this time, the AMP project had blossomed into dozens of tools to implement nearly all functions needed for a truly app-like web experience that could, with a single design effort, perform in an unparalleled way across multiple devices and levels of bandwidth.
When we would discuss a need, such as a way to bind multiple translations of a website so that the user could easily toggle between languages instantly and without needing to reload, we kept finding there was already an AMP element for that.
The exact implementations were not documented — AMP was still focused on publications and commerce — but we saw the tools we needed totally contained within the AMP framework. While conventional app development may take months, with AMP, we could get our know-how almost instantly with just HTML, CSS, and PHP.
"I see people are trying to change the thinking in society and the old mindsets," Balla said. "In the past, we did not have internet, and there are so many different realms to explore now. People are getting more information now due to social media."
At the forefront of technology and social change is Kurdish singer and activist Dashni Morad, for whom Balla, Yousif Chomani, and myself have developed a Messenger-integrated AMP approach for her upcoming 100 Women Street Gallery in Erbil, supported by the Dutch Consulate.
"With the power of technology, I can never be silenced," Dashni said about her work. "I know a lot of girls in Iraqi Kurdistan, and we need technology that works for us." However, some women are barred from installing social media apps. AMP builds an app-like experience that exists within the browser, or within a browser view inside another app such as Messenger.
In this way, AMP can be used to shatter social barriers that limit the reach and impact not just of technology but of physical spaces as well. The 100 Women Street Gallery features women who embody feminist narratives, but the core of the gallery's written content is distributed through AMP pages that can be loaded in Messenger using Messenger codes. There are opportunities to even spread targeted content as an extension of the physical space.
It is a bittersweet and ironic twist, for Balla's own presentation at the Google AMP conference — a talk that is essentially about accessibility — she is unable to attend to present it herself. I will co-present with her using pre-recorded videos of her sections.
However, when speaking of her life, she has had many similar experiences of living at the margins where progressivism and prejudice collide in a uniquely 21st-century manner.
In that way, her daily life is a synecdoche for the forces — some subtly transformative and some traumatically shattering — that shape her life not just as a woman, but as a Kurdish woman from a small town expected to adhere to conservative cultural traditions.
"This talk is important for me to prove that women can be more than just a housewife," she continued. "That is the main point that I want to prove to people. We are told in Kurdistan that women only have 'half a brain' and that we cannot do a lot of things. It is a common perception."
When she traveled to Turkey last May, she posted photos on social media from Istanbul that were seen by her uncle. "Now my uncle has cut ties with the family, and he stopped visiting our house," she said. "He said I have ruined my reputation and would never find a man to marry me. But the way I see it is that If I find someone who I can connect to, who understands me and accepts me the way that I am, then great."
Balla said that some of her married friends have confided in her that they were unhappy about getting married, feeling like they lost their independence and wasted time studying since they are now barred from working. "Yes, I am ready to have a family eventually," she added. "Also, I am willing to adopt a child as a single woman. To provide a home and family for a child would be really nice."
When talking, our discussions will often turn to how these issues are currently expressed in the technology ecosystem for all disenfranchised people in the region. We challenge every common design assumption from the international world with exploratory questions about issues here.
"We are presenting a platform where if you are a person in a refugee camp, or if you are a developer trying to reach that person, then AMP meets the needs for both developers and users. You can build full web applications," Balla explained. "AMP is easy to learn, and it makes websites smoother and quicker to run."
AMP allowed us to begin building user experiences that cross all sections, and when AMP launched a call for proposals, we instantly saw an opportunity to present our learnings. With the acceptance of our proposal, we have been working nightly toward perfecting our talk.
While a lot of developers may feel intimidated by — or altogether ignore — the challenges of making app experiences that can work in war-impacted and developing regions, we will aim to make our approaches as easy and accessible as possible. We will also aim to make the case that developing products that work here have the capability to enrich the web and bring in major economic opportunities to both global app companies and the users for whom these apps are designed.
The talk will be live streamed globally by Google on April 18, from the Google AMP conference in Tokyo.
"I grew up watching anime cartoons, which was really not supported by my parents. It is considered a waste of time in Kurdish society."
Now, her artwork will be incorporated into her live-streamed presentation at the Google AMP conference.
Editing by Karzan Sulaivany