FEATURE: Wikipedia needs your help to make Kurdish visible online
"Improving Kurdish Wikipedia would provide a boost to education in Kurdistan. One of the best ways to promote the visibility of the Kurdish language online is to contribute to the Kurdish Wikipedias."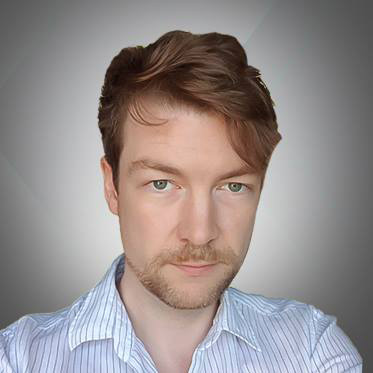 John Lubbock
I work for a charity that promotes Wikipedia in the United Kingdom. Wikipedia is the only big website on the internet which is run by a not-for-profit charity, the Wikimedia Foundation. Local Wikimedia chapters exist in many countries, like mine in the UK. Wikipedia has recently turned 18 years old, exists in 304 languages, with over 50 million articles across all language versions, and is viewed by about 1.4 billion people every month, but most of the content is in a small number of prominent European languages.
English still dominates the internet, with much more English language content available than other languages with similar numbers of native speakers. Wikipedia reflects not just this language bias, but geographic and gender biases which mean that women and people from the Global South have less access to time, education, wealth, and internet.
That is why if you look at the List of Wikipedias, there's a big difference between the languages with the most content (which tend to be European languages) and languages spoken by people in less economically developed parts of the world. There are two Kurdish Wikipedias, a Kurmanji one (simply called Kurdish) which uses Latin script, and a Sorani one which uses Arabic. They both have a similar number of articles.
Kurmanji (Kurdish) currently has 25,678 articles, while Sorani has 23,427. English Wikipedia has 5,844,631 articles. English Wikipedia is already quite good, with more content, more editors, and more readers than any other language version. But our vision is of "a world in which everybody has access to the sum of all knowledge," and so despite the structural problems that make it harder for people in poorer countries to volunteer their time to improve Wikipedia, we know we must do better to make free information available in every language, not just big European languages.
That is why I started the Kurdish Wikipedia Project to engage Kurds to improve content about Kurdish subjects on the English Wikipedia, with the ultimate goal of encouraging Kurdish speakers to improve the content in Kurdish as well. It is not easy, and many issues make these goals hard.
Editors on the English Wikipedia decide whether something is important enough to have an article based on the Notability Criteria. These guidelines state that "if a topic has received significant coverage in reliable sources that are independent of the subject, it is presumed to be suitable for a stand-alone article." The problem is that the focus of national or international media is not necessarily neutral. It is much harder to demonstrate that women, people of color, and those outside of economically-developed nations meet this criterion because there is fewer media coverage of their achievements.
In March, I tried to write or improve a page for a Kurdish woman every single day. I did about 25 pages, and most were accepted as passing the Notability Criteria. I worked with scientist Dr. Jess Wade – who has achieved notability herself for writing articles about female scientists – to create a page for Fanya Ismail, a Kurdish scientist who won a government award and a grant of £50,000 for her work to develop biodegradable linings for disposable cups. However, many editors felt that Ismail did not merit a page, despite being covered by numerous media outlets for her achievements.
As part of my work with @wikimediauk I started a project to encourage the Kurdish diaspora in the UK to improve content about Kurdish subjects on Wikipedia. In March I tried to write a new article every day for a Kurdish woman for #WomensHistoryMonth. Here's some of them...

— John Lubbock (@jwsal) April 1, 2019
English Wikipedia contains few pages about Kurdish women. None of the women it lists are Kurdish scientists. There is not a single female Kurdish scientist that English Wikipedia editors currently believe is important enough to deserve an article on the site. Wikipedia already accounts for relative notability—if someone is the first person to do something, editors are likely to judge them to be notable. There is a good argument for extending this to take into account, for example, the small number of black women who received doctorates in physics over the last 40 years; and likewise, applying these broader criteria to Kurdish women scientists.
Stephen Harrison recently wrote for Slate about how the Notability guidelines contribute to the Gender Gap on Wikipedia—only around 17 percent of biographical articles on English Wikipedia are about women. Female editors I have spoken to also regularly say the male-dominated community of editors is more hostile to women, making it harder for women to contribute. To ignore that these structural problems exist is to uphold them.
Wikimedia charities like mine want to invest more time and resources into supporting Wikipedia editing in smaller languages like Kurdish. Because there are fewer editors and rules in smaller language Wikipedias like the Kurdish ones, it is much easier to create content there. If you speak and write Kurdish, one of the best things you can do to promote the visibility of the Kurdish language online is to contribute to the Kurdish Wikipedias.
Google provides localization of its language services and improves its translation tool based on Wikipedia content, so creating more content in Kurdish is important for many reasons. Improving Kurdish Wikipedia would also provide a big boost to education in Kurdistan, and we would like to see major universities in Kurdistan teaching their students how to use Wikipedia so they can contribute to the encyclopedia and help others learn about the world in Kurdish.
Despite the problems with the Notability Criteria mentioned above, the bigger structural issue at play is that English-language media is less likely to cover non-Western people, women, or any marginalized group in the West. We cannot make Wikipedia pages about Kurdish women if the press is not reporting on them. If you are a journalist, please consider how you can personally help to redress this bias and write about people like Fanya Ismail so that Wikipedia can use your articles as citations.
We also need more media content to illustrate Wikipedia articles about Kurdish people and places (or any people and places outside of Global North countries). All the media on Wikipedia is published on Open Licenses (like the Creative Commons licenses) on its sister site Wikimedia Commons. There are currently about 800 images in the Kurdistan category on Commons, and although anyone can upload images to Commons if they own the copyright to them, what would be really useful would be for us to develop partnerships with museums or other cultural institutions in Kurdistan who have big archives of content which they are willing to share.
In the UK, we have partnered with big museums like the British Museum, British Library, Imperial War Museum, and Wellcome Library, who have all released images that have been seen billions of times. Releasing content from cultural institutions in Kurdistan would be a massive boost to the visibility of media about Kurdish people, places, and culture on the internet.
Fundamentally, the Wikimedia community believes that everyone should have an equal right to learn and share information about the world. In practice, there are economic, political, and educational barriers to achieving this goal, but we are patient and determined to overcome the obstacles that create inequalities of power and privilege. Helping us to improve Wikipedia in Kurdish is one small way you can help to reduce the digital inequalities that shape the internet.
John Lubbock is a journalist and filmmaker, currently working as Communications Coordinator for Wikimedia UK. He holds a Masters in International Politics from City University London.
The views expressed in this article are those of the author and do not necessarily reflect the position of Kurdistan 24.
Editing by Karzan Sulaivany